Walton Arts Center announces 2015-15 Season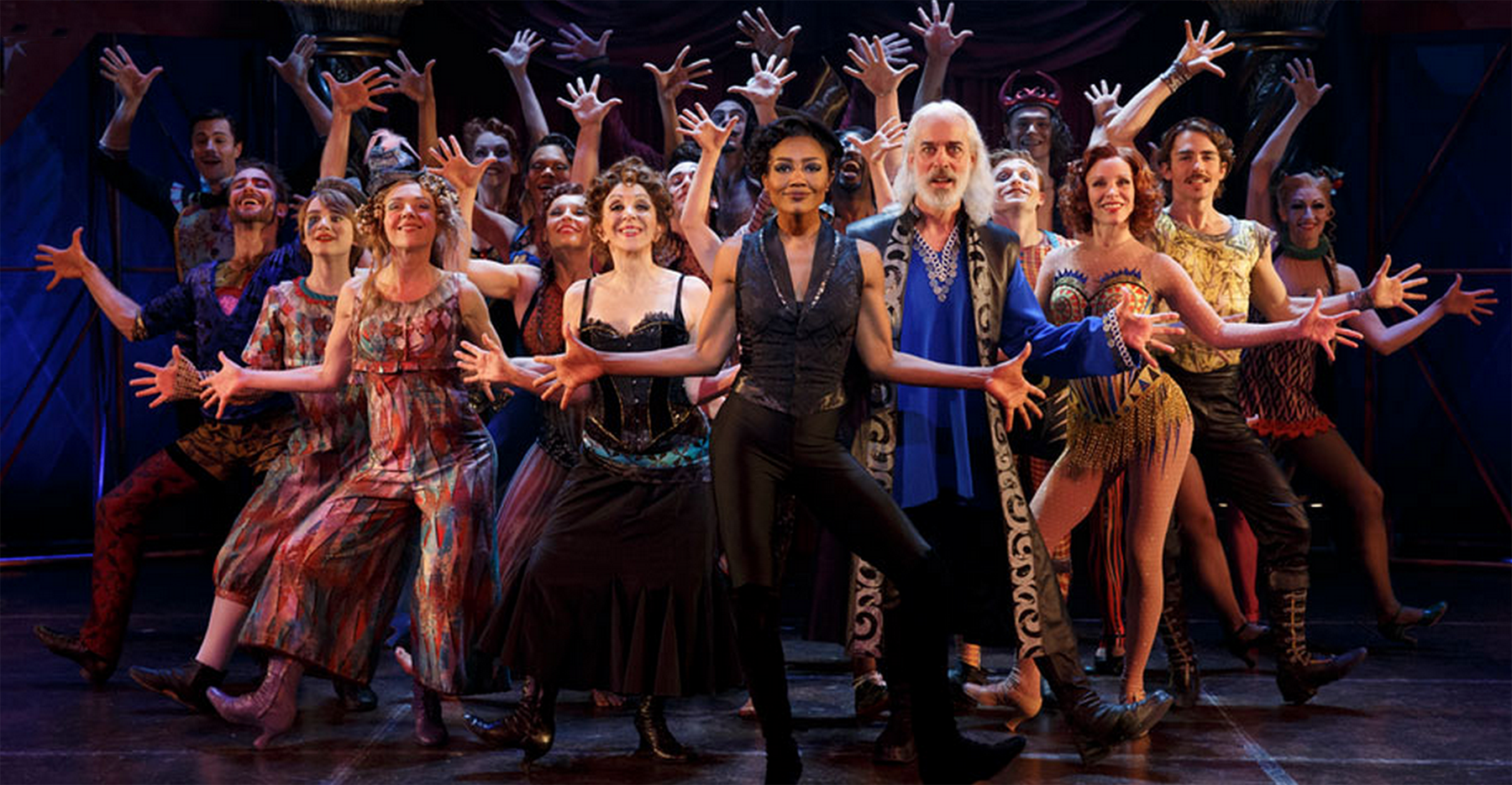 Walton Arts Center is excited to announce Diana Krall and the full 2015-16 Season. The new season delivers Broadway favorites and new performances alike including, Pippin, Disney's Beauty and the Beast, Mamma Mia!, Home Free: Full of Cheer, An Evening with Ira Glass, Hubbard Street Dance and much more! The season kicks off in Baum Walker Hall when Walton Arts Center reopens the building for the first performance on Friday, Nov. 6 with Me & My Shadow presented by Patch Theatre Group.
Pippin, a high-flying, death-defying hit musical takes the stage on Nov. 10-15. Pippin will lift you up and leave you smiling with its extraordinary acrobatics, wondrous magical feats and soaring songs from the composer of Wicked. This unforgettable production kicks off the Broadway Season and is the winner of four Tony Awards® including Best Musical Revival. Music lovers will not want to miss Diana Krall's first performance on the Walton Arts Center stage. This five-time Grammy® winning jazz pianist and vocalist is one of the most accomplished and distinctive musicians in the world today. Respected far and wide as a wildly successful recording and performing artist, Diana Krall remains a true musical force. 
Special Event
Diana Krall

Nov. 19, 2015
Procter & Gamble Broadway Series
Pippin

Nov. 10-15, 2015

Kinky Boots

Jan. 19-24, 2016

Mamma Mia!

Feb. 9-14, 2016

Rodgers + Hammerstein's Cinderella

March 1-6, 2016

The Bridges of Madison County April 19-24, 2016
Popcorn Indiana American Music Series
Béla Fleck & Abigail Washburn

Feb. 19, 2016

Mavis Staples & Nick Lowe

March 12, 2016

A Night with Janis Joplin March 17-18, 2016
Coca-Cola Night Out Series
Reinventing Radio: An Evening with Ira Glass

Jan. 16, 2016

L.A. Theater Works: Bram Stoker's Dracula

Jan. 28, 2016

Classic Albums Live presents The Beatles' Abbey Road

Jan. 30, 2016

Keb' Mo'

April 16, 2016

The Strange Undoing of Prudencia Hart presented by the National Theatre of Scotland

May 6-8, 2016
Kimberly-Clark Family Fun Series
Me & My Shadow presented by Patch Theatre Company

Nov. 6, 2015

Annie

Nov. 24-29, 2015

The National Circus and Acrobats of the People's Republic of China

Dec. 11-12, 2015

Goodnight Moon and The Runaway Bunny presented by Mermaid Theatre of Nova Scotia

Feb. 21, 2016

Salzburg Marionette Theatre presents The Sound of Music

March 8, 2016

Love That Dog presented by Theatergroep Kwatta

April 3, 2016

Disney's Beauty and the Beast May 6-8, 2016
10×10 Arts Series
Paragon Ragtime Orchestra presents The Clown Princes of Silent Comedy

Nov. 17, 2015

Simone Dinnerstein

Jan. 8, 2016

BalletBoyz

Feb. 4, 2016

Danú

March 13, 2016

The Swingles

April 1, 2016

Hubbard Street Dance

April 9, 2016

An Evening with Branford Marsalis

April 12, 2016

Malpaso Dance Company with Arturo O'Farrill & the Afro Latin Jazz Octet

April 28, 2016

DakhaBrakha

May 1, 2016

Artosphere Festival Orchestra

May 24, 2016
Home for the Holidays
Walton Arts Center and Symphony of Northwest Arkansas present The Snowman: A Family Concert

Dec. 6, 2015

Jim Brickman Comfort & Joy

Dec. 13, 2015

Christmas with SONOS Handbell Ensemble Dec. 14, 2015
Home Free: Full of Cheer

Dec. 15, 2015

Rudolph the Red-Nosed Reindeer: The Musical

Dec. 21-23, 2015
LOL@WAC Comedy Series
Paula Poundstone

Feb. 5, 2016

Menopause the Musical: The Survivor Tour

April 10, 2016
Festivals
VoiceJam A Cappella Festival

April 1-2, 2016

Artosphere Festival May 2016
Art of Wine

June 9-11, 2016
Walton Arts Center is Arkansas' premier center for the performing arts and entertainment. Each year more than 190,000 people from Arkansas, Missouri, Kansas and Oklahoma and beyond attend over 275 public events at Walton Arts Center, including performances, rehearsals, community gatherings, receptions, graduations and more.  Approximately 42,000 students and teachers from 30 school districts participate annually in arts learning programs at Walton Arts Center, and almost 300 volunteers donate more than 22,000 hours of time each year to its operations. Walton Arts Center presents entertainers and artists from around the world including Broadway musicals, renowned dance companies, international artists, up-and-coming jazz musicians and more. As a non-profit organization, Walton Arts Center enjoys the generous support of public sector funding, corporate sponsorship and private donors, allowing audience members to pay on average only 50% of the cost of programs offered.
To learn more about Walton Arts Center or purchase tickets, visit www.waltonartscenter.org.