Scenes and Settings: First Thursday – June 4, 2015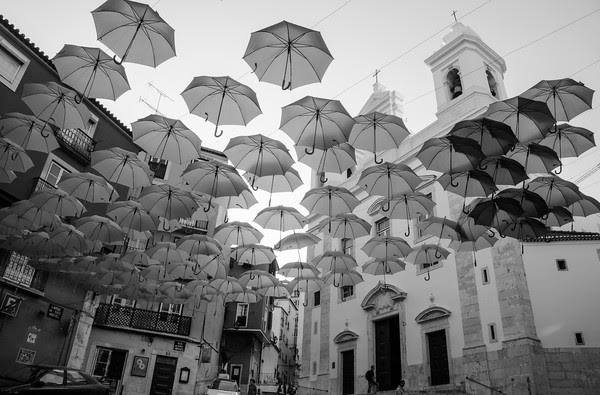 WORDS / K. SAMANTHA SIGMON
Early summer in the Ozarks means everything is green, birds are singing, sunshine returns, days get hotter, the sun sets late, farmers' markets are brimming, and Fayetteville is once again returned to its locals to let them do what they know best, creative events in unique locations. Today's events are all over the place in theme, from a huge variety of visual artists to literacy benefits and poetry readings, but all of them are still close enough to have a lovely evening enjoying the early summer through your downtown walk.
Reminder: please bring donations for the events you attend, whether for drinks or snacks, for the band, or for the space itself. They are doing all of this on a very tight budget! Also, a lot of the art is for sale and affordable as well, so think about beginning or adding to your local art collection!
5-9pm: Opening Reception for "Evocation: Nature, Art, and the Muse pt 2" at the Fayetteville Underground, donations for band and refreshments suggested
June is the second and final show of the two part focus on artists inspired by the natural world. This month's work is more sculptural and mixed media heavy, and I'm really excited by the variety of work being shown together.
New Orleans documentary photographer Rebecca Ratliff will be presenting her series Louisiana Seafood which illuminates the everyday lives of fishermen and the processes involved to bring seafood to the table. She will be giving a brief discussion and Q&A in the Adventure Subaru Gallery during the evening.
Work that has not been seen in our galleries before include mixed media found sculpture by Louisiana native Steven Schneider, patterned drawings by David Brigman, woodwork by Kate Baer, a striking new painting by Natalie Brown, landscapes by the Northwest Arkansas Portrait Painters, a new mixed-media wall installation Synthetic Garden by Jessica Camp, stuffed animals by Danny R.W. Baskin, a sculpture by Luke Knox, and new work by Cheri Bohn. Harpist Beth Stockdell will perform for the evening, and Kirk Lanier will be in his studio taking photographs, 5 for $25, a great deal!
Starts at 5: Show Your Color at Local Color Art Gallery, $5 suggested donation
Art that is active and involving can really be the most beneficial for the community. Local Color understands this, and at this event, the gallery invites you to come in to create a community art installation. This means get a free drink, paint or draw a triangle, check out new artwork, and listen to some live music which sounds easy and fun enough for everyone.  "I think we can make something special together and have some fun doing it!" the Facebook event exclaims. The $5 suggested donation go towards The Local Color Scholarship Fund to pays for student art class materials. Looks like a fun event for a good community cause that is not one to miss.
6-8pm: Nick Shoulders at sUgAR Gallery
While art students are away on summer break, the University of Arkansas Student Art Gallery can play, starting with a solo exhibition by local Fayetteville artist/weirdo Nick Shoulders. I love his work which is playful, creepy, shows a real love for the Arkansas Ozarks, and is masterfully executed.
Shoulders uses an array of materials from found objects to warped modeling to create a second reality for the viewers to experience. Drawing inspiration from rural decay and the supernatural, Shoulders investigates the physical connections with haunted corners of this world.  The artist combines wood, bones, rusty aluminum cans, and crumbled rock as tribute to a bygone reality that has degraded in its physical properties and memorable importance. Shoulders' work functions as a seam between the past and present, presenting decomposed sculptural offerings to embody characteristics of things both eerie and unseen.
6-9pm: Ozark Literacy Council Presents Little Free Library Gala at the Town Center, $60 at door
Included in your ticket: live music, live and silent auctions, dinner, complimentary beer & wine, and unique opportunities to support literacy in the region. Remember, this $60 goes to the great cause of literacy; All proceeds benefit Ozark Literacy Council's (OLC) educational and outreach programs.
Ozark Literacy Council in collaboration with the University of Arkansas Fay Jones School of Architecture and Northwest Arkansas American Institute of Architects presents "the Little Free Library Design Project: Building Literacy. Building Community." This project brings architecturally designed, custom built Little Free Libraries that offer free books housed in small kiosks to the local community, allowing neighbors and visitors to share their favorite literature and stories in a living, active book exchange. (We're getting one at Backspace, and I'm super excited!) Little Free Library sponsorships are still available. The invite requests cocktail attire, so time to get dressed up.
OLC is a nonprofit organization that has been providing free basic literacy and language services to adults in Northwest Arkansas for 51 years. For more information visit http://ozarkliteracy.org/little-free-library/little-free-library-gala/ or email margot@ozarkliteracy.org.
6-9pm: Anthony Davis Art at the Nines
The Nines, my favorite hidden bar located in Trailside Village right off the bike trail between Center and Meadow, will be opening early to present work by artist Anthony Davis. Swing by to check out his pieces and talk to the artist while you grab an awesome local craft beer from the bar.
Since the moment Davis saw his first Dali at age 19 he has been inspired by art and has acquired many pieces until he realized he could be creating his own work. With that thought, "I found a calling within myself and fuel for a new found passion," Davis states.
"My work explores life's relationship between chaos and stillness. The constant emotional tug of war each one of us experiences daily is my primary influence.
I enjoy using a variety of materials to construct my work…I've used everything from drumheads to water bottles, allow[ing] me to explore and express the rawest of emotions…There is something special about looking at an abstract piece with a group of people and discussing how everyone sees it differently."
Starts at 6:30pm: Readings by Martha Silano and Sandy Longhorn at Nightbird Books
Ready for some words after looking at so much art? Poets Martha Silano and Sandy Longhorn will read from their newest poetry collections. After the readings, they will both be available to sign books and to visit individually. These poets will be worth your time.
Martha Silano has authored four books of poetry and co-edited "The Daily Poet: Day-by-Day Prompts for Your Writing Practice." Silano's poems have appeared widely, in such places as "Paris Review," "Poetry," "American Poetry Review," and "North American Review," where she received the 2014 James Hearst Poetry Prize, as well as in many anthologies, including "American Poetry: The Next Generation" and "The Best American Poetry 2009." Silano edits "Crab Creek Review" and teaches at Bellevue College.
Sandy Longhorn's newest poetry collection "The Alchemy of my Mortal Form" follows the life of a single persona, a woman who suffers a feverish illness that defies diagnosis. Longhorn is the author of two previous books of poetry, taught for ten years at Pulaski Technical College, and, in Fall 2015, she will join the faculty of the Arkansas Writers MFA program at the University of Central Arkansas. In addition she co-edits Heron Tree, an online journal of poetry, and blogs at Myself the only Kangaroo among the Beauty at sandylonghorn.blogspot.com.
8-9:30: Opening Reception for "Gallivant: Photographs from Around the World" at Arsaga's at the Depot
Photographer Andres Maclean is currently attending the University of Arkansas seeking a degree in Marketing. Born and raised in Santa Cruz, Bolivia, he has also lived in Houston, Cincinnati, and Madrid. This exhibition showcases the photographer's love of travel.
8-11pm: Opening Night of "Ctrl+Alt+Del" by Artist's Laboratory Theatre at Mount Sequoyah, $15
The Artist's Laboratory Theatre presents "Ctrl+Alt+Del," a site specific, immersive theatre experience about the impact of technology and social media on community and culture. This is not something to miss; the audience is taken through each specific location to experience theatre created specifically for that space by the performers. Artist's Laboratory Theatre is one of the organizations that really makes Fayetteville shine.
"Ctrl+Alt+Del" is an original play created from an ongoing performance series called "The New Now." The premise of the project is that a team of customer service workers who work for an organization called "The New Now" invite the public to their headquarters for product testing and other service related experiments. In "Ctrl+Alt+Del," the stakes are raised when suddenly in the middle of a standard procedure, something dear is taken from the company and its customers. The audience must join the gang on the quest to return it.
The play is staged throughout the classrooms of the Martin Building at Mount Sequoyah Conference Center. If you don't attend the opening night, performances run June 4 through June 21 (Thursday through Sunday).  Tickets can be purchased at http://www.brownpapertickets.com/event/1557574.
Samantha Sigmon, a Northwest Arkansas native, is currently the Executive Director of the Fayetteville Art Alliance (known as the Fayetteville Underground), a regional artist-centered nonprofit. She also directs a collaborative DIY arts and music venue in downtown Fayetteville called Backspace, is a board member of the New Design School, and serves on several art and local business committees. She received a Master of Arts from Syracuse University's Museum Studies program in Syracuse, New York in Fall 2012, with a focus on curating. Previously she graduated with a Bachelors of Arts in anthropology and a minor in English literature in 2010 from the University of Arkansas.
Places Mentioned:
— Arsaga's At the Depot:  548 W. Dickson St., arsagasdepot.com, 443-9900,
–The Fayetteville Underground: 101 W. Mountain, fayettevilleunderground.com,   
   871-2722
— Local Color Studio Gallery: 275 S. Archibald Yell, https://www.facebook.com/localcolorstudiogallery, 461-8761
— Mount Sequoyah Class Rooms: 150 N. Skyline Dr
— Nightbird Books: 205 W. Dickson St. (behind Fayettechill), nightbirdbooks.com, 443-2080
— The Nines: 546 W. Center St., facebook.com/thenines99, 521-9999
— sUgAR Gallery: 1 East Center (in the basement), https://www.facebook.com/sugaruark, 575-5202
— Town Center: 15 W. Mountain St.