Ozark Literacy Council promotes reading and design with Little Free Libraries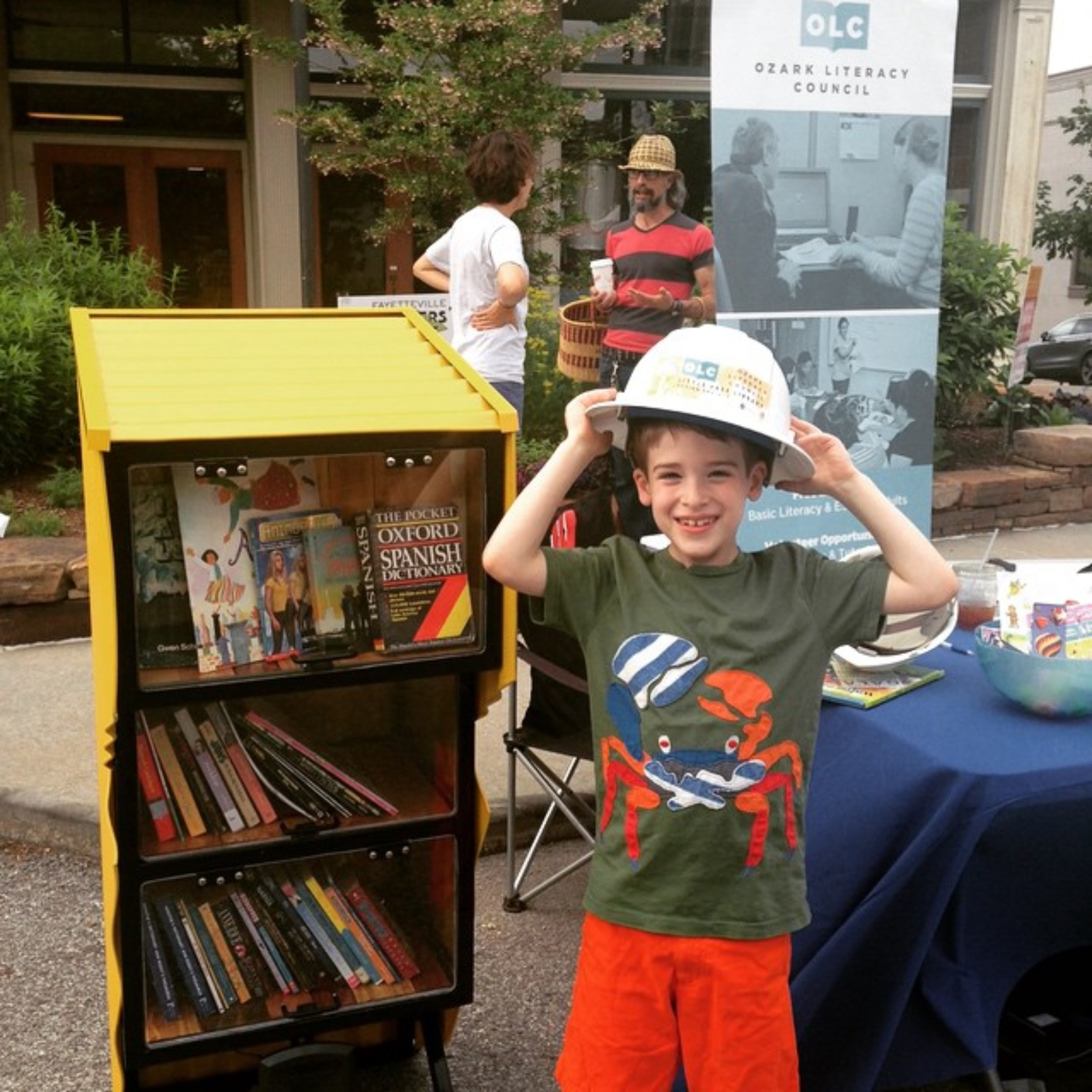 WORDS/CHELSIE MARTIN
The phrase "Take a Book, Return a Book" by itself is quite simple. However, when the layers are unveiled, Little Free Library's slogan gives the opportunity for communities all around us to thrive. Dedicated to ending illiteracy one book at a time, this national organization is making a beautiful impact.
In its most modest form, Little Free Library is a box full of books, where people can come together and share to others the same book they once fell in love with. Once the book is read, the borrower can then donate a new book to the box.
Little Free Library's dedication to strengthening communities began in 2009 in Wisconsin by Todd Bol and Rick Brooks. The literacy movement seeks to promote a sense of community by fostering discovery, curiosity and most of all the love of reading. Today, the movement is recognized all over the world and has approximately 25,000 Little Free Libraries in 70 countries, with more than a dozen located in Northwest Arkansas.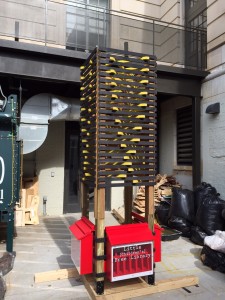 In 2014, The Ozark Literacy Council  partnered with the University Of Arkansas Fay Jones School Of Architecture  and the Northwest Arkansas American Institute of Architects to continue NWA's commitment to literacy. The design competition was held with both architecture firms and students to create innovative designs for the libraries.
Margot Lemaster, Executive Director of the OLC, has been dedicated to the communal influence of this competition. "The marriage of literacy and design is a perfect combination that will not only increase awareness of the OLC's mission…but will increase the presences of through design in the community."
Each of the structures created by competitors stand a couple feet tall, while being able to hold a handful  of books. Conceptually, every one of these libraries could not be more different from one another. The submissions follow the mind of the designer, each holding its own unique aesthetic.
Jared Wierman, is a UA architecture student, who designed the Little Free Library for Backspace, an imaginative environment dedicated to giving passionate creatives a place to experiment, create and connect. When asked about his design, Wierman offered insight into the design process as well the influence behind it. Wierman concluded, "My work is an attempt to further the legacy of open source and community art."
To find out more about the Ozark Literacy Council Gala benefiting Little Free Library or any of the competitors please visit: http://ozarkliteracy.org/