"You Are Magical" exhibition to open as part of third NLR Friday Art Walk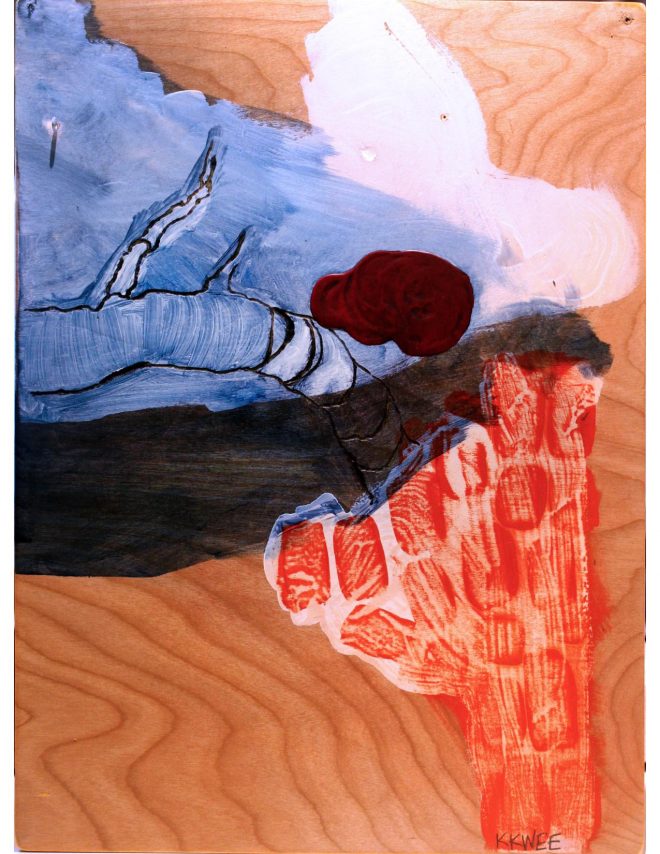 WORDS / CHRISTOPHER BEAUMONT
You Are Magical, a solo exhibition of collage, painting, and textile work by Little Rock native artist Kim Kwee debuts Dec. 20 as part of Argenta's third Friday Art Walk in North Little Rock. She says her "work explores healing and reconciliation through a highly personal fantasy realm." 
"The title of the exhibition…sums up the pieces perfectly. The pieces are fun, whimsical, filled with creativity and imagination, yet there is also a very profound sense of hopefulness in the body of the work," says Meikel S. Church, Argenta Library gallery coordinator.
Inspired by artist George Brecht's 1963 Water Yam, look for a little girl named Cloud and her brother, Scissors. You will also find allusions to Molly Bang's 1981 Tye May and the Magic Paintbrush. Kwee says this is her "lifelong archetype of bravery and goodness."
With over 20 exhibitions on her CV, Kwee received a Master of Fine Arts degree from the University of Illinois Urbana-Champaign where she studied and created mixed media and site-specific art. She teaches art for The University of Arkansas Pulaski Technical College. 
The opening reception for You are Magical runs 5-8 p.m. and is free. Kwee will be in attendance. Free parking is available on the street. The mixed media exhibition continues with free admission in the Argenta Branch Library gallery from 9 a.m. to 6 p. m. Mon. to Fri. through Jan. 10.
Keep up with Kwee's work at her website and the Arkansas Arts Council page. Follow Kwee on Instagram @kimberlykwee   
The Argenta Branch of Laman Library is located at 420 Main St, North Little Rock, AR 72114. 501-687-1061. library.information@lamanlibrary.org. Keep up with them on their website, Facebook, Flickr, YouTube, and Instagram @argentabranch Twitter: @lamanlibrary