Cantrell Gallery kicks off 50th anniversary with "Burn Notice"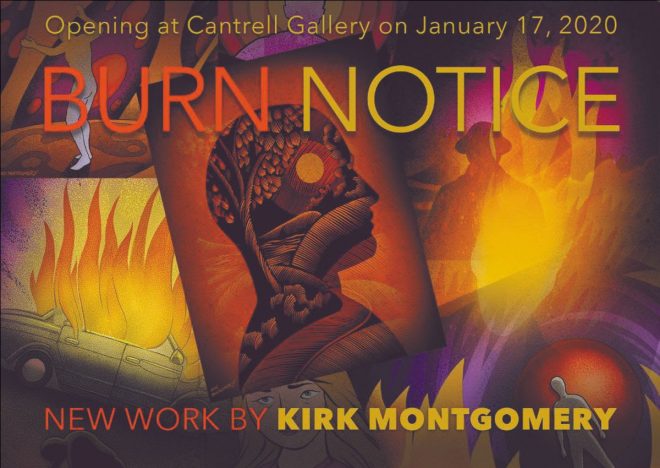 Kirk Montgomery's "Burn Notice" will kick off Cantrell Gallery's 50th year in business next month.
Influenced by comic book artists Jack Kirby and Steve Ditko and fine artists Grant Wood to Salvador Dali, the Birmingham-born artist fused his childhood love of comics with modern art movements while at the Maryland Institute College of Art before moving to Little Rock, to raise his family, according to a press release.
Montgomery honed his skills over 30 years in the newspaper industry, which included stints at the Pulitzer-Prize-winning Philadelphia Inquirer and the Arkansas Democrat-Gazette. He paints the chaos, excitement, and confusion of the modern world using the Procreate drawing app on an iPad, and traditional media like ink and acrylic paint.
The reception for "Burn Notice is set for 6-8 p.m. Jan. 17. The exhibit will continue through March 14.
New exhibitions will be announced in the new year. Follow Montgomery at his website: https://kirkmontgomery.com/, Twitter @kirkmontgomery1 and Instagram: @kirkmontgomery1