Okuda San Miguel debuts art installation in downtown Fort Smith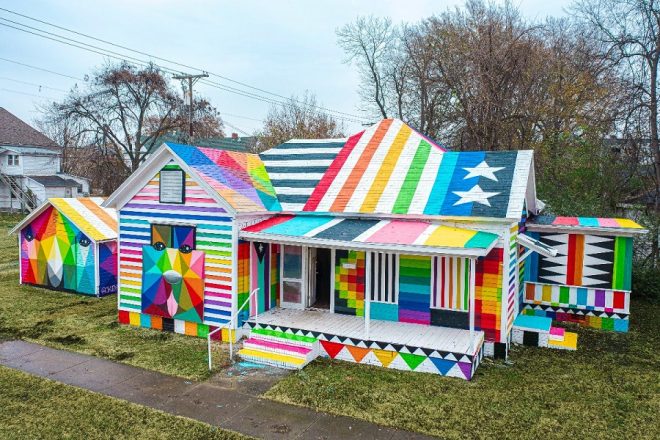 The Rainbow Embassy is Okuda San Miguel's newest public art installation and collaboration with global creative house Justkids, now permanently on view for all to enjoy within the residential heart of Downtown Fort Smith.
"I'm incredibly excited and grateful to Justkids and The Unexpected for the opportunity to come back and complete The Rainbow Embassy. This project gave me the possibility to expand on my previous work, adding more architectonic dimension and completing my vision of mythical animals," San Miguel said.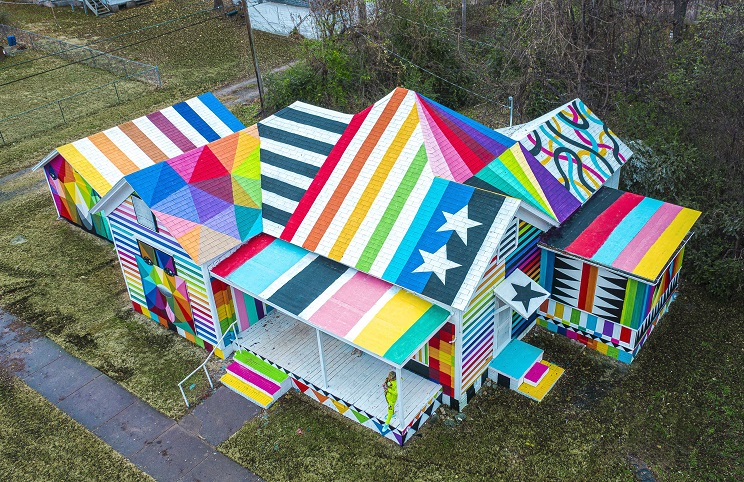 For its fifth year in a row, Justkids continue to enrich the cityscape and community of the town through the Unexpected art event and invited for its 2019 edition famed multi-disciplinary Spanish artists OKUDA to join the project and give new life to a neglected architectonic structure sitting adjacent to the Darby Junior High School, providing a new space for wonder, vibrancy and play to its young neighbors and tight-knit community.