GUILTY PLEASURES: Rafael Rios | Yeyo's Mexican Grill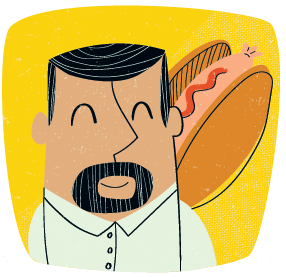 Favorite Guilty Pleasure Food?
Sam's Club foot-long hot dogs
Guilty Pleasure Song?
"La Dieta"
Guilty Pleasure TV Show? 
"Everybody Loves Raymond"
Your Favorite Bad Movie?
"Dumb and Dumber"
It brings back old memories of places, food, experiences, funny times and when life was much simpler.