GUILTY PLEASURES: Chrissy Sanderson | Mockingbird Kitchen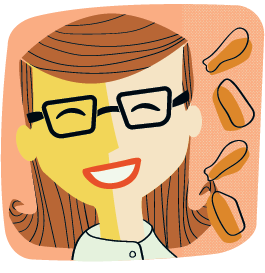 Favorite Guilty Pleasure Food? 
Chicken wings. I think the fascination with making chicken wings started with my love for sauces and the world of BBQ. There are so many different types of BBQ and different sauces that goes with each type of BBQ. It really is a never ending exploration around the world and chicken wings are an easy and tasty way to explore.  
Guilty Pleasure Song?
Right now it's "Good as Hell" by Lizzo and "Dog Years" by Maggie Rogers. Upbeat and sappy love.
Guilty Pleasure TV Show?
Huge Star Wars fan. New or old.  Books. Movies. TV series. Loved it since the first movie came out. Side hobby is collecting old Star Wars books, albums and a few collectibles.  
Guilty Pleasure Bad Movie?
This is easy and I'm dating myself here."Better Off Dead." Classic John Cusack.  This movie has great food scenes in it. Mom's food crawling across the table or her "French Dinner" complete with frnech fries and french dressing.  Cracks me up every time. And the music doesn't hurt either; a little Frank Sinatra, Muddy Waters or Van Halen. Love it.