Fenix's "Our Universe" continues with Space Parade and more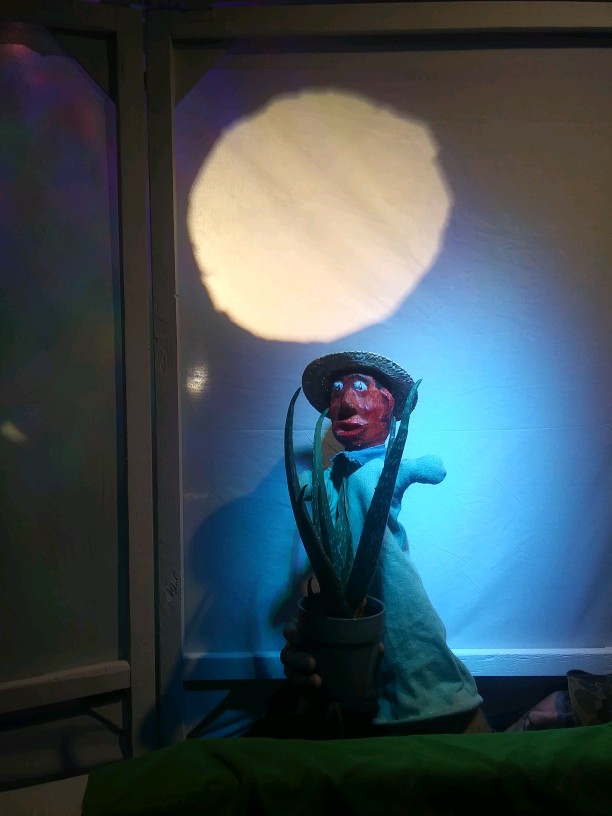 The Fenix Fayetteville exhibition Our Universe will continue this summer through July 27 with a reception from 5 to 8 p.m. July 4. Light food and a donation-based wine and beer bar will be available. During the reception, Fenix artists will be joined by participants for the June 15 star-making workshop to host a Space Parade. Fronted by a costumed alien and astronaut and lit by custom star lanterns, the parade will begin at the gallery at 8:15 p.m. and split in two to proceed around the square before convening at the stage.
A couple weeks after, Fenix will present "To the Moon!" a free, all-ages puppet show by George Meyer and Village Theatre in Eureka Springs, which is sponsored by Arsaga's Coffee. Inspired by the 1969 moon landing, "To The Moon!" is a multi dimensional puppet experience designed to educate and entertain audiences of all ages. From the beginning of time to the not-so-distant future, "To The Moon!" explores our place in a vast universe and reflects our personal relationship with our closest celestial friend, the Moon, according to a press release.
Using a variety of puppet styles and mixed media, "To The Moon!" examines various "Luna Lore," takes a look at the daring Lunar Landing, how it changed our point of view about Earth, and considers future space travel.
Our Universe is the eighth exhibition shown at Fenix Fayetteville's permanent location at 16 West Center Street, just off the Historic Fayetteville Square.