CALS announces changes for Lit Fest: Introducing Six Bridges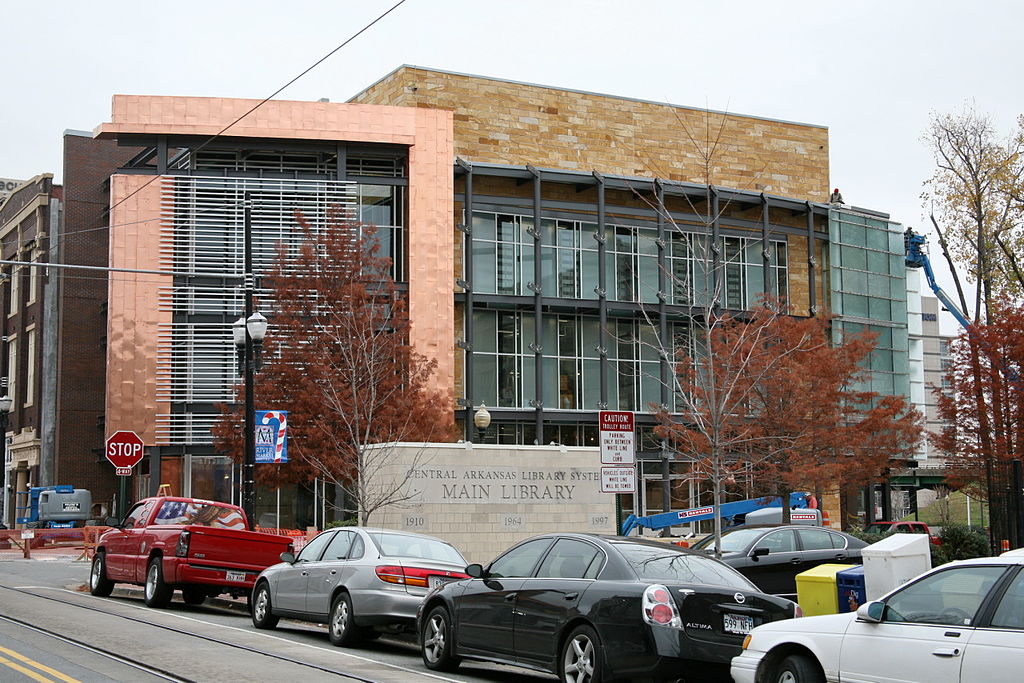 The Central Arkansas Library System (CALS) has announced a new name for the Arkansas Literary Festival: Six Bridges Book Festival.
The festival will have a new focus, which will bridge communities and bring people together, similarly to the iconic six bridges that cross the Arkansas River, which the festival is named after. The library will actively solicit input from a variety of demographic groups with the goal of offering a more widely appealing festival, according to a press release.
"We want to involve many people from our community in the selection of presenters and activities, so they know their reading interests and the stories that fascinate them are central to the festival and they are an integral part of shaping the content of the Six Bridges Book Festival each year," says Nate Coulter, CALS executive director.
Previously known for 16 years as the Arkansas Literary Festival, the four-day event in April celebrates reading, literacy, stories, and word-smithing. Nationally known authors visit the city to offer panels on a wide variety of topics, from cooking demonstrations to award-winning comedy.
"The Six Bridges Book Festival is a diverse, energetic celebration of all kinds of stories and topics, both literary and mainstream, and we feel the new name reflects the festival's nature more accurately. Our goal is to draw a wider audience by removing any barriers of perception that this event is only for highbrow tastes," Coulter says.
A slate of programming for children and teens includes hands-on crafts and music, animal visits, poetry contests, and more. Authors also venture out into the community for efforts such as Writers in the Schools (WITS), bringing the joy of writing to hundreds of students in the Little Rock area. Concerts, films, readings, and author parties enhance the festive atmosphere across venues in downtown Little Rock, where events are held in museums, restaurants, the Clinton Presidential Library, and the CALS Ron Robinson Theater as well as in many library buildings.
Brad Mooy, the coordinator of the festival, looks forward to making the variety of the festival's offerings and presenters more widely known to the community.
"The diversity of presenters has greatly expanded over the years," Mooy says. "We want to let people know that everyone is represented here, with topics and interactive activities that appeal to all age levels, cultural backgrounds, and reading tastes."
Since its beginning, the event has always been an important showcase for locally, nationally and internationally known writers.
The 17th annual festival will take place April 23-26, 2020. The festival will feature author of The Things They Carried author Tim O'Brien as part of the NEA Big Read: CALS.
For more information about the Six Bridges Book Festival, contact Brad Mooy at bmooy@cals.org or (501) 918-3098, or see the website.