Cantrell Gallery to present Daniel Coston's "Memory in 20/20" exhibit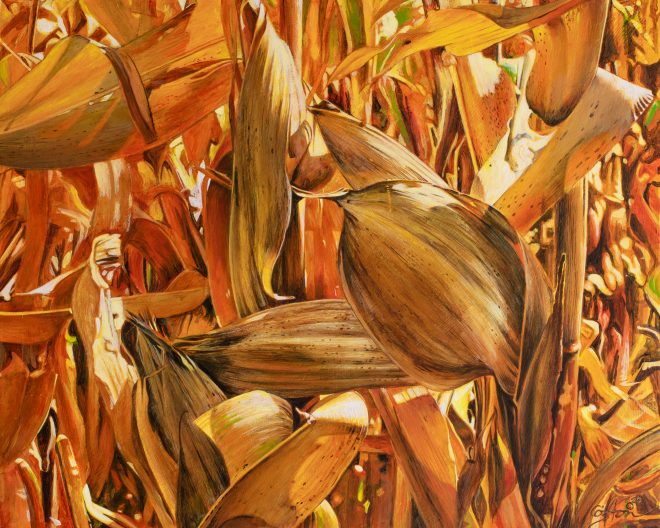 Cantrell Gallery will host "Memory in 20/20," a selection of works by artist Daniel Coston. A reception will take place from 6-8 pm on Friday, November 13th at Cantrell Gallery, 8208 Cantrell Road in Little Rock, AR. Call 501-224-1335 to make a reservation to see the show between during the opening and meet the artist. The meet and greet is limited—no crowds—with plenty of space to see what's new in the gallery. Facemasks are required. The show will last until Jan. 19, 2021.
A resident of Fayetteville, Coston focuses on often on memories from his own life, often landscapes created through a unique blend of realism with impressionistic and abstract accents. His style is a blend of oil, watercolor and egg tempera techniques, incorporating pen-and-ink crosshatching techniques as well.
"Memory 20/20" focuses on memories from his childhood—hay bales, fields of cotton, rows of corn, classic cars. He has reinterpreted the flickers of the past through his definitive style.
Regarding his work, Coston said:
You have to make do with what you have.  Human memory is not 20/20.  Even a visceral, deeply emotional memory is not perfect.  A photograph is not the actual event.  Most of my memories are kinda fuzzy.  A few are sharper but never good enough.  So I keep looking for photos that remind me of my past.  I make do with what I have.
For more information, visit his website www.costonart.com or follow him on Instagram at @costonartstudio.