Rock musician Angela Edge confronts trauma on "Monster"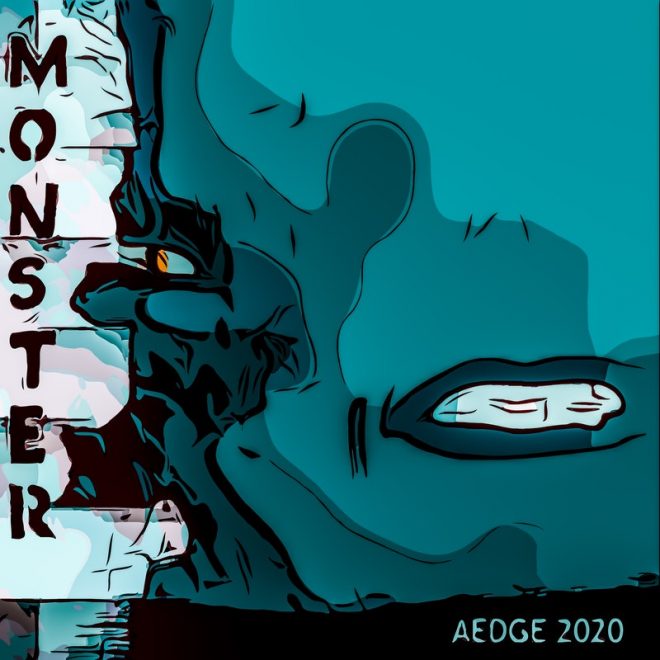 The portable music revolution freed music listeners from the confines of in-home record players and radios, but for Fayetteville musician Angela Edge, getting her first Walkman as a teenager was liberating for another reason. Raised in a strict Pentacostal family, Edge was forbidden from listening to secular music, so the privacy of headphones and secret mixtapes of '90s alt-rock ushered in a new stage in her musical development.
"I just seriously connected with the angst of alt-rock," Edge says. "'When can I be my own person? When can I move on from this situation where I have no control over my environment?' All those things are running through my head, and to hear musicians speaking about their own experiences that they're going through, in a metaphoric way oftentimes, that was what I connected with."
Nirvana, The Cranberries, and Nine Inch Nails introduced the budding musician to the heavy guitar and fervent expression that was so foreign to her bass playing in church. Decades later, Edge has forged a career out of that same vein of rock music, playing in bands in NWA and later launching a solo career with her 2017 debut album, Burning Paper.
Murky, distorted guitar opens her latest single, "Monster," before giving way to charging power chords and intense drumming at the song's midpoint. "So let the monster sleep" is Edge's final lyric, sung with a sense of urgency. The cover art, which is based on a painting by Edge's wife, depicts an immense, mysterious creature, but the monster Edge sings about isn't the kind you'd encounter in horror movies or fairy tales. For Edge, the monster is a symbol of childhood trauma and the song communicates the way trauma haunts survivors later in life, stalking them like prey.
"I was sexually abused by a family member growing up,"  Edge says. "When I wrote 'Monster' a lot of that was coming to a head and I was trying to file a criminal report against my abuser and then found out it was too late. The statute of limitations wouldn't allow me to do that. So then it felt again like I had to put that monster to bed and not really have full resolution over it in my life."
Edge devised the first iteration of "Monster" two years ago and would play it live using looper and vocal harmonizer pedals to replicate a fuller studio sound. Edge finally recorded "Monster" last month using her in-home studio. Ever the multi-instrumentalist–she studied trumpet at the U of A–Edge sings all the vocals and plays all the track's instruments, but for the percussion, which is provided by Derek Weiand.
"When I write my songs, I hear all the different pieces as I write. To have that all come together in the studio, it's really cathartic to me," Edge says.
Now that the pandemic has made live shows a relic of the past, Edge has found more time to record material that has never been officially released. It was important for her to collaborate virtually with Weiand because her wife has a health condition that puts her at a higher risk for coronavirus complications.
"I made a rough track and sent it to Derek and then he listened and added the percussion," Edge says. "It's so great that we can do that these days because we can't have physical contact in many cases, so technology allowing musicians to do that in this way is amazing."
Edge suspects she may never be able to heal completely from the abuse she survived as a child. But she believes that songs like "Monster" can help survivors of trauma speak up about their experiences and feel like they're not alone.
"Trauma always seems to pop up in sometimes very unexpected ways throughout your life. It's not just the event of trauma that happened at that time. It affects your personality, the way you live in society, how you are a productive member of society," Edge says. "I just want victims of abuse to know that they can speak up and that if they need someone to talk to, they can talk to me, I can relate, and that I can be there for them and there are others who can be there for them. It's really important to speak my piece about what happened to show others that they can do the same."
"Monster" is now available to purchase and stream on major platforms.