Bulldozer Health Inc. to host open house for new location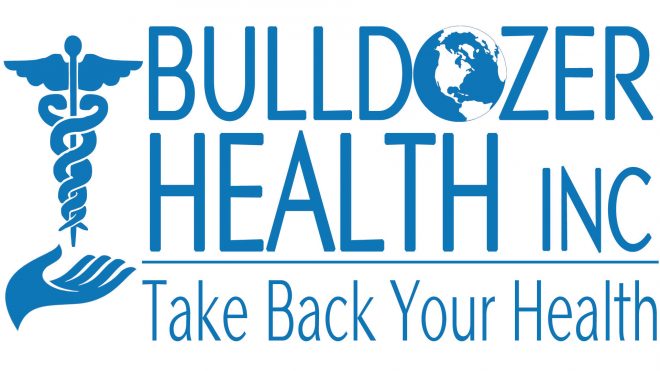 Bulldozer Health became a nonprofit organization in 2014 and started in Massachusetts and Arkansas.  Rhode Island and Connecticut were added as BH spots soon after. The organization did not have an actual location until the summer of 2019, and now the minds behind the nonprofit are throwing a party for the occasion.
"We have been operating on a shoestring and doing grass roots fundraising for almost five years," says founder Wendy Love Edge. "Suddenly the opportunity to have an actual brick-and-mortar location occurred when Daizy King of Manifest Fayetteville and Mother Earth Hemp Botanicals offered to sublet some space to us, and we took the opportunity."  
The space includes a conference room and front reception area. The rest of it is sublet to alternative health providers including Jenny Dietzel, ND, Glen Fleming LMT, and Phyllis Theall, a skilled Reiki practitioner and energy worker of 30 years, according to a press release. Emily Hartley, who practices emotional freedom techniques (EFT) will soon share the space as well. 
"Having the space is a new experience, and it allows us to offer meetings, workshops, space for related projects and more. As an all-volunteer organization, we are very pleased to move to the next level and provide more education and services to the community," Edge says.
The open house will feature some alternative health providers from the Bulldozer Health Network including Thrive Wellness Center, NWA Natural Living, Mary Will Nourish, Working Class PT, The Human Experience, Sparkansas and more. Allee Walker will also provide a relaxing group bio-field-tuning session at 2 p.m. and Joy Caffrey of Joyful Healing Center will host a workshop about letting go of perfection at 3 p.m. The Culture Café will have food for sale, and Arkansans for Compassionate Care will also be present so guests can review and sign both their adult cannabis use and expunging goals for criminal records petitions. A silent auction with items from the alternative health providers, and vendors will be available as a fundraiser for the organization, according to a press release.
There will be music and entertainment throughout the day, including a kid-friendly session 2-3:30 p.m. with Uncle Funk.
Bulldozer Health Inc. is a 501c3 nonprofit organization and healthcare reform initiative. The mission is: To educate everyone about all of their health care options, improve access to alternative healthcare and inspire people to optimal health.