The Idle Class to host the Black Apple Awards to benefit Art Amiss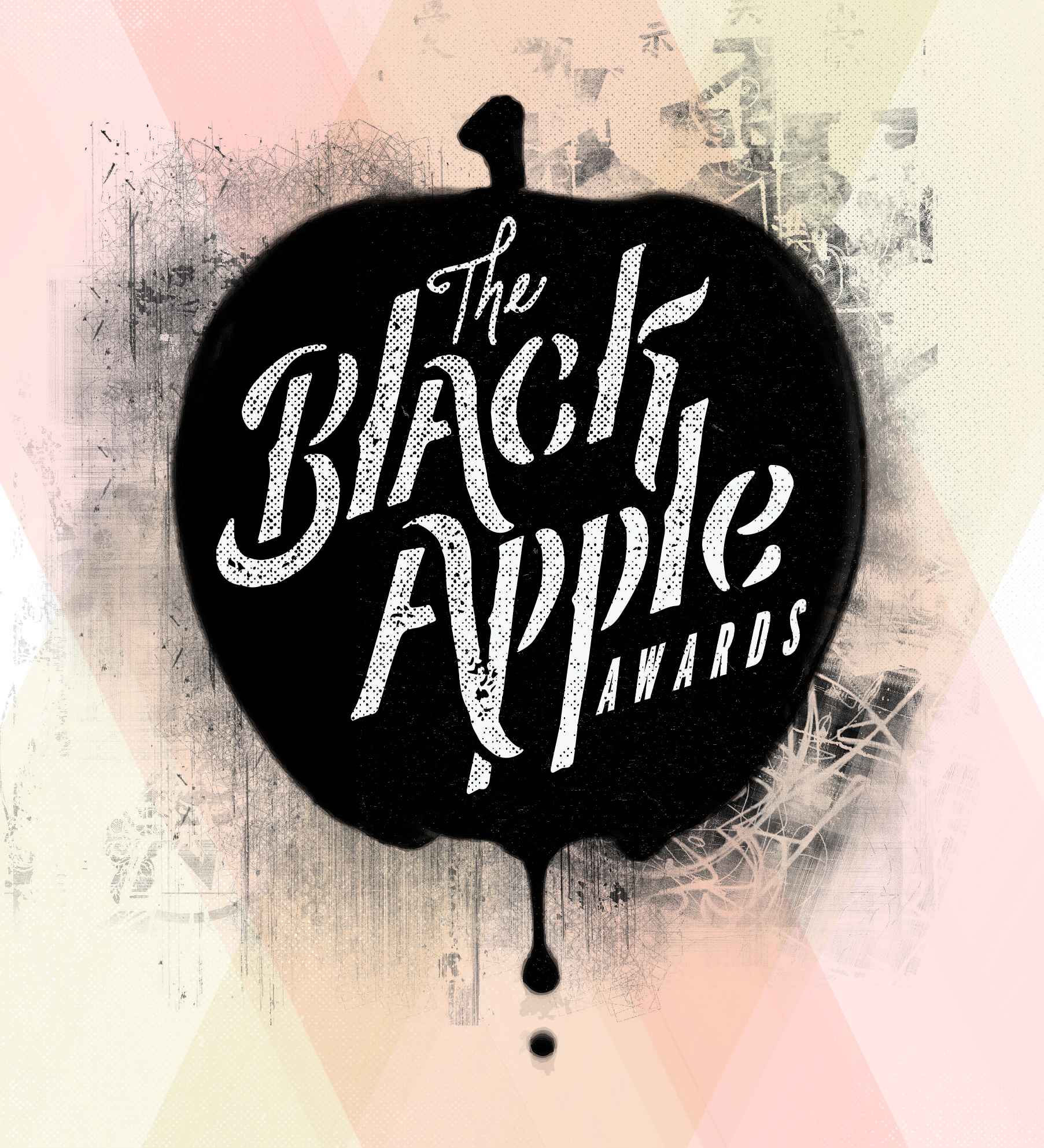 WORDS / JANE URQUIZU

The Idle Class Magazine will host the inaugural Black Apple Art Awards, benefiting Art Amiss, on Saturday, April 11 at the Garden Room, located at 215 W Dickson Street. Doors will open at 5:30 p.m. followed by a live musical performance at 6. There will be a fashion show by Art Amiss at 7, which will lead into the award ceremony at 7:30.  An after-party will be held at Cannibal & Craft on Dickson Street. General admission tickets are $5.  VIP seats are $10.
Kody Ford, founding editor of The Idle Class Magazine, felt it was time to acknowledge all the talent spread throughout the state.
"The creative spirit in Arkansas is incredibly strong and diverse," Ford said. "When I started the magazine, the goal was to bridge the artistic 'bubbles' around our state so people would be aware of all of the exciting things going on.  Now almost three years later, we have decided it is time to celebrate the best and the brightest.  And we wanted to open up the nomination process to the people to speak out about their favorites."
The public voted online from Wednesday, February 26 through Friday, March 26. There were 15 categories for people's favorites: artisans, musical act, 2D artist, 3D artist, creative agency, filmmaker, performing poet, alcoholic craft beverage, non-alcoholic craft beverage, radio show, fashion photography, theatre company, chef, and local jewelry designer. Any Arkansas-based creative who is currently active in their field was eligible to win. Nominees were announced April 1 at a party at Fayetteville venue Backspace. The winners will receive their awards during the ceremony on April 11.
The nominees are:
FAVORITE ARTISAN
American Native Goods
American Estates
Sleet City Signs (Olivia Trimble)
FAVORITE ARTIST (2D)
Amber Perrodin
Louis Watts
Sally Nixon
FAVORITE ARTIST (3D)
Hank Kaminsky
Dayton Castleman
Eugene Sargant
FAVORITE FASHION LABEL
Fayettechill
Esque by Leslie Pennel
Brigade Collective
FAVORITE FASHION PHOTOGRAPHER
Jade Howard
Victor Chalfant
Quentin Daniel
FAVORITE MUSICAL ACT
Tyrannosaurus Chicken
Amasa Hines
Pagiins
Shawn James
FAVORITE RADIO SHOW
3B Radio
Ozarks at Large
Shoog Radio
FAVORITE THEATRE COMPANY
TheatreSquared
The Artist's Laboratory Theatre
Trike Theatre
FAVORITE FILMMAKER
Dan Robinson
Alexander Jeffery
Mark Theideman
FAVORITE CREATIVE AGENCY
BlkBoxLabs
Archetype Productions
Whyte Spyder
FAVORITE CRAFT BEVERAGE (N.A.)
Arsaga's Coffee
Onyx Coffee Labs
Pink House Alchemy
FAVORITE CRAFT BEER
Core Brewing Company
Ozark Beer Company
Fossil Cove Brewing Company
FAVORITE CHEF
Jason Paul (Heirloom)
Jerrmy Gawthrop (Greenhouse Grille)
Matthew Bell (South on Main)
Luke Wetzell (Oven & Tap)
FAVORITE JEWELRY MAKER
Arch + Craft
Chain Crochet
Flora & Fauna
FAVORITE PERFORMING POET
Houston Hughes
Kara Bibb
Doug Shields
The event is sponsored by BLKBOXLabs, KUAF 91.3 FM, Maxine's Tap Room, Farmer's Table, Perrodin Supply, Onyx Coffee Labs, Core Brewing Company, Ozark Beer Company, Diamond Bear Beer, Garden Room, Backspace, Pink House Alchemy and Arsaga's.
Proceeds from the event will go to Art Amiss: a 501(c)(3) non-profit art collective based in Fayetteville, AR, and composed of five board members. It was created with the express purpose of providing services for artists living in, working in, or from Arkansas. For over 10 years the organization has been hosting events for all medias and are interested in working in conjunction with artists all over the state to increase the artistic awareness in our local environments.
Bo Counts, director of Art Amiss, thinks that teaming up for this event is a perfect fit.
"When The Idle Class Magazine approached us about this event, we couldn't have been more excited. Both of our organizations strive to highlight the amazing, and sometime undiscovered, creative people that this state has to offer. We hope to showcase some of that talent, raise money for the arts and hear the voice of the arts community on a larger scale than just within Northwest Arkansas."
The Idle Class Magazine covers the creative life throughout Arkansas such as visual art, music, writing, food, film and more. Past issues have included award-winning actress Mary Steenburgen, writer/director Joey Lauren Adams, writer/producer Harry Thomason and Irish artist/Fayetteville resident Maser.  The magazine is published quarterly and based out of Fayetteville.
VISIT: ArtAmiss.org
Logo courtesy of BlkBoxLabs.