Scenes & Settings NWA: 4.17.15 – 5.3.15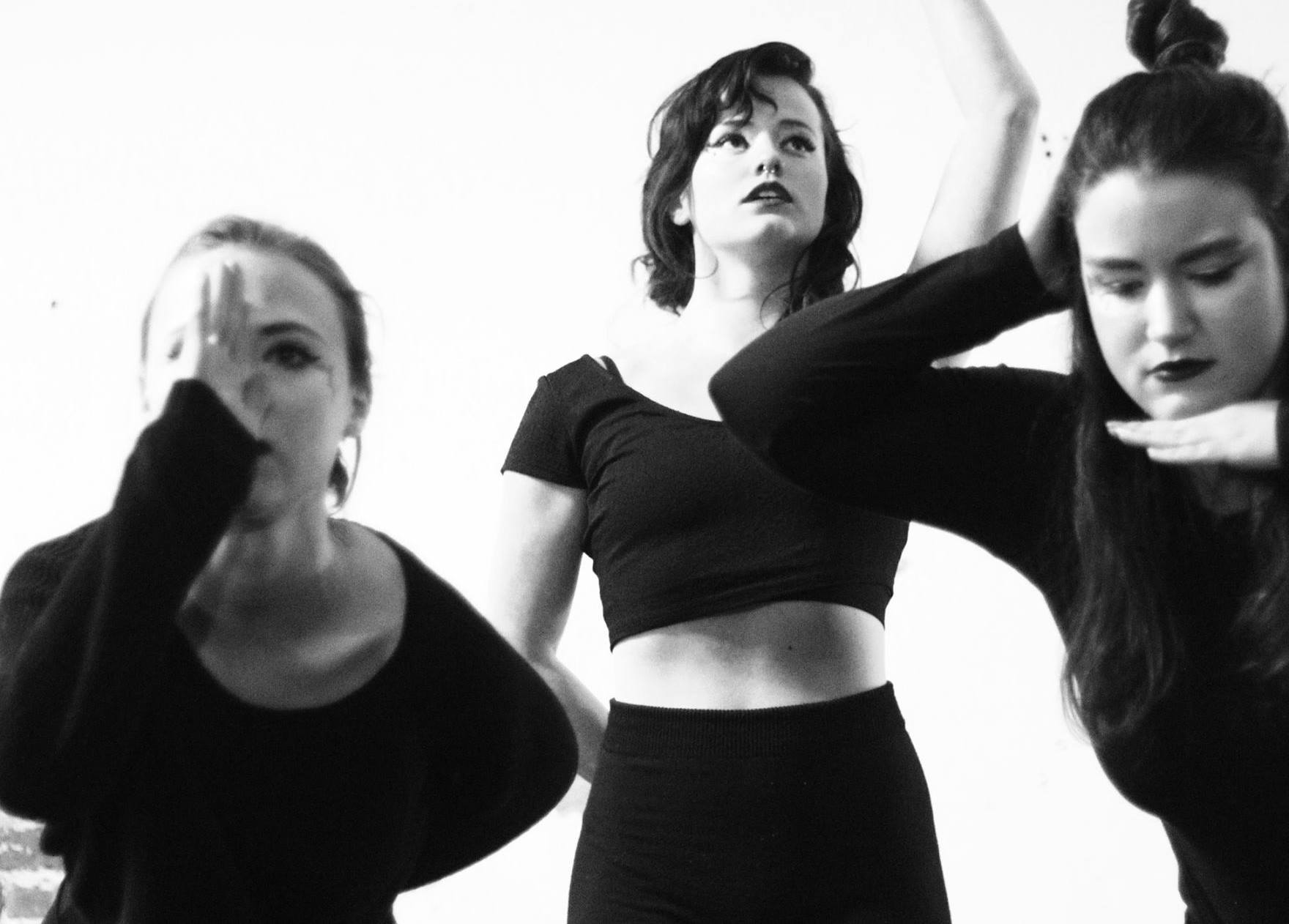 WORDS / K. SAMANTHA SIGMON
April 17-May 3: Experimenting with Sound and Sight
While gathering together this collection of upcoming events, I have noticed that spring may also be the time for exploration and experimentation into new avenues of art and performance. Living in a college town, late April is when students present their end of the year work publicly. Seeing or hearing emerging artists' finished works can be exciting; knowing that such dedication and creativity happened in downtown Fayetteville and finally seeing the payoff adds a special element to our region. Additionally, professors begin to free themselves up to their own creative pursuits. Artists are utilizing creative alternative venues that they can make their own instead of booking bar shows. Everything is happening all at once as the internal creative process is given to external forces before the students go on break. Because of this burst of energy, it is truly a fascinating and unique few weeks to be involved in art in the Arkansas Ozarks.
April is also National Poetry Month. KUAF, our local NPR station, is doing a great job of having local leaders read poems that inspire them on air. Additionally, What About This: Collected Poems of Frank Stanford has just been released, an almost 800 page collection of Stanford's work from all of his major publications as well as unpublished manuscripts, poems, and other ephemera. Stanford's poetry, for just knowing a little about it, seems tortured, dark, violent, sexual, unafraid, and rooted in southern literature while being socially pointed for progressive change. He's been compared to Rimbaud and Keats in being able to charge his poetry with youthful energy and individualism. Having attended the University of Arkansas and lived in Fayetteville, Frank Stanford had binding ties to Northwest Arkansas and the University, and, because of this, continues to have a following in the creative writing department and beyond. Stanford also has a cult following nationally, but his work, published before he took his own life at age 29 in 1978, was almost impossible to purchase until now.
This volume includes all the works published in his lifetime, except for his epic The Battlefield Where the Moon Says I Love You which is in excerpts. The collection is published by Copper Canyon Press, the largest poetry-only publisher in the United States and is edited by Michael Wiegers. Stanford left so much unpublished material that a second publication Hidden Water: From the Frank Stanford Archives will be released later this year under Third Man Books, the publishing arm of musician Jack White's record label. I would highly suggest purchasing What About This at Nightbird Books when you can and learning more about Frank Stanford by reading Matthew Henriksen's article in the Arkansas Times at http://www.arktimes.com/arkansas/the-return-of-frank-stanford/Content?oid=3801756, or check out the New York Times review at http://www.nytimes.com/2015/04/07/books/review-what-about-this-collected-poems-of-frank-stanford.html?_r=0.
In this vein of artistic experimentation, the following are events that I am most excited about in the next few weeks. Also, something to note, if an event is free, please bring at least $5 for donations, drinks, merchandise, or additional support for the venue, artists, and performers in other ways.
Friday, April 17, 6-11pm: Truck/Art Opening Reception at the Pressroom in Bentonville, free
Truck/Art will be in the parking lot behind the Pressroom while the reception takes place in the restaurant where a drink special and a signature cocktail were designed specifically for the event. The new exhibition will premier, titled Structural Defiance: Ba'aler Abstraction, featuring new work by Bentonville based artist Louis Watts. The label of "exhibit" is a bit misleading in this instance as the artist utilizes the truck in conjunction with his works in a way that creates one total work, exhibition as art.
Friday, April 17, 7pm: 4th Year Student Poetry Reading at Giffels Auditorium in Old Main, free
The reading will feature graduating MFA students from the University of Arkansas, Willi Goehring, Kathleen Heil, and Diana Reaves,
Willi Goehring is a poet, folklorist, and theater artist. He received a BA from Knox College in Creative Writing and Performance Studies, and is an MFA candidate in Poetry. His work has appeared in places like Fried Chicken and Coffee and The Midwest Quarterly. Recent performance and folklore credits include exhibitions for the Fayetteville Roots Festival and Crystal Bridges Museum of American Art. He is a company member with the Artist's Laboratory Theatre and is a a co-leader of the Fayetteville Oldtime Music and Dance Society, with whom he performs and teaches regionally.
Kathleen Heil was born and raised in area New Orleans and lived in Phoenix, Edinburgh, New York, Italy, Madrid, and on Bayou Terrebonne before moving to Fayetteville. A former Walton Fellow in Translation and the recipient of two Holmes Awards for Creative Nonfiction, her poems, translations, essays, and short stories have appeared or are forthcoming in such publications as Diagram, BOMB, The Collagist, Gigantic, Third Coast, Guernica, The Rumpus, Vintage Shorts, Subtropics, PANK, Chicago Review, and The Barcelona Review. She will be reading poems from her thesis, more like the weather.
Diana Reaves grew up in southeastern Alabama along the banks of the Chattahoochee River. She is completing the final semester of her MFA in Poetry at the University of Arkansas, where she was a Walton Fellow. Reaves is a poetry reader for Bellevue Literary Review, and has taught in the U of A's Upward Bound program and served as editor of its student literary journal. Her poems are forthcoming in Michigan Quarterly Review, Southern Poetry Review, The Louisville Review, and Tar River Poetry. Work has previously appeared in Chicago Quarterly Review, Boxcar Poetry Review, The 2River View, and The Midwest Quarterly, among others. She currently lives in Fayetteville, AR, and teaches creative writing at the university.
Saturday, April 18, 7pm: The Mesh: An exploration of movement through dance, film, music and painting at the Fayetteville Underground, $5 suggested donation
What started out as a way to perform dances and show films soon became a testament to one of the most primal and essential aspects of life, movement. The Mesh represents the idea that all the various movements are interconnected and interdependent, but remain distinct from one another.
The dance groups Entity and Dancers on Campus were formed around the same time and are sister projects. Entity, comprised of April Robertson, Shannon Terry, and Avery Martin, is a modern-contemporary dance trio whose pieces are collaborative and experimental. Dancers on Campus includes Robertson, Terry, and Martin, as well as Missy Conry, Becky Welch, and Katie Walker. This group was formed as a Registered Student Organization of the University of Arkansas.
Other artists involved will include:
Jessica Love, experimental film artist from Fayetteville, AR
Blessing Etumudor, modern yet classic photographer and film artist from Tulsa, OK
Brandon Smits, an innovative film artist and musician from Tulsa, OK
Echo Bones, an indie-rock, three piece band from Tulsa, OK, http://www.echobonesok.com/
MM Kent, a Fayetteville Underground painter, http://www.wingsandroots.com/bridge_.htm
Saturday, April 18, 7pm: Wendy Whelan Restless Creature at Walton Arts Center, $10-$25
The New York Times calls her America's greatest contemporary ballerina. Her captivating dancing with the New York City Ballet has thrilled audiences for 29 years. Wendy Whelan's elegant movement and intelligent approach to performing is legendary and this has never been more vivid than in her new project, Restless Creature. Whelan collaborates with four young and prodigious choreographers in a suite of new duets performed by Whelan and each choreographer in turn. The choreographers' unique styles stretch Whelan's artistry in unexpected ways as she adapts to each distinct vision while maintaining her own glowing individuality. For tickets, tickets.waltonartscenter.org
Sunday, April 19, 9pm-12am: Guilty Pleasures Night at JRs Lightbulb Club, free
Have you ever wanted to publicly listen to your favorite guilty pleasure songs anonymously? This Sunday Night at JR's patrons can select their own guilty pleasure favorites via anonymous request. I usually admit proudly to my guilty pleasure songs, so bring it on. Drink specials include $1.50 Rolling Rock Drafts and $2 wells.
Thursday, April 23, 5-7pm: Happy Hour Networking Event for Young Professionals at Core Brewing Company-Rogers, free
I love hanging out a local brewing companies. They are all so different in place, but similar in how they distinctly reflect the neighborhood they are nestled into. There's always a core group of friends and neighbors at these little gems that you never see anywhere else, and you always feel like you're in a new place. Sometimes people bring in food, watch movies together, sit around a fire, or play games. It just seems like home. Plus I love the little taster glasses they give you so you can try a little bit of everything, from standards to experiments. In this instance, patrons get a special of $2 Non-Imperial pints while partaking in a relaxed social networking event for Northwest Arkansas' Young Professionals.
Northwest Arkansas' Young Professionals is a non-profit corporation founded by young professionals, oriented towards promoting business to the younger, professional populations of both Benton and Washington counties. Through networking and social events, volunteerism and community service, NWAYP endeavors to invest in and support the community, making Northwest Arkansas a more attractive place for young professionals to live. If this sounds interesting and beneficial to you, get involved! Visit their Facebook Group at https://www.facebook.com/groups/nwayp/ to learn more.
Thursday, April 23, 6-8pm: When We're Old and Lilac, work by Ashley Atterberry and Katie Sleyman at Lalaland, free
Reception and exhibition by two University of Arkansas post-baccalaureate students featuring ceramic and mixed media work in a unique space.
Thursday, April 23, 7pm: An Evening with David Sedaris at Walton Arts Center, $38-$48
David Sedaris is back in town again for an evening of conversation and masterful satire. The NPR humorist and The New York Times bestselling author shares top-of-mind reflections from his collection of sarcastic personal essays. As one of America's preeminent humor writers, known for his sardonic wit and incisive social critiques, Sedaris's deft ability to slice through cultural euphemisms and political correctness proves he is one of the most observant writers of the human condition today.
Friday, April 24, 5:30pm: Reception for Laura Polaski // Noise. at the Fine Arts Center Gallery, free
The University of Arkansas, Fayetteville Fine Arts Center Gallery will present ceramicist Laura Polaski's MFA Thesis Exhibition Noise. The exhibition will be on view from April 16-26, 2015.
Noise. considers the interruption of fear and trauma on individuals during their pursuit of pleasure and excitement. By utilizing the physicality of materials to reflect human figures, emotions, and the vulnerability of living things, Polaski's drawings and sculptures capture the effects of struggle. Artwork featured in the exhibition strives to conjure the subjectivity of experienced emotions. Textures, colors, and materials are exploited to create an environment where the viewer simultaneously experiences serenity and violence, as well as delight and grief.
Friday, April 24, 6-8pm: PechaKucha April 2015 at Modus Studio, free
PechaKucha, the Japanese word for chit-chat, describes a presentation style in which a speaker shares 20 images on a topic of their choice for 20 seconds a slide, totaling six minutes and 40 seconds. The format, which keeps presentations fast and simple, powers multiple-speaker events called PechaKucha Nights (PKNs). A PKN has been described as kind of like a big party where the presentations are the game —fun, social, but often informative and interesting.
The presenters on this night will be:
Ben Mills of Fossil Cove Brewing Co.
Meredith Mashburn of Meredith Mashburn Photography
Chris Lankford of Equestrian Bridges
Dayton Castleman of 21c Museum Hotels
Friday April 24, 7pm: Art Talk Featuring Guy W. Bell at the Fayetteville Underground, free
Little Rock artist Guy W. Bell, whose work was shown at the State of the Art exhibition at Crystal Bridges Museum of American Art, will give a talk about his life in art and his unique piece Ascension of Man. The work is fascinating and unique to see, as the top of the pyramid in Ascension, floats and rotates above its base. There are also tons of small details that may not be instantly noticeable. The event is free and open to all ages of the public. Refreshments will be provided and donations are encouraged for the Fayetteville Underground. The talk is part of the generous grant from the Wal Mart Foundation for special programs and exhibitions.
The installation Ascension Of Man is comprised of two works, Ascension, a three-dimensional pyramid, is flanked on both sides by a two-dimensional diptych, Unseen Opposition. The pieces combine to show that the desire to create is fundamental to human history. "Through creating, we give validity to our existence. Through art, we assess our role within the world we have created," Bell said.
Guy W. Bell began showing in Little Rock galleries alongside other southern artists. He was able to exhibit in the rotunda of the Arkansas state Capitol, through which his work was purchased for many state entities, including the Arkansas Governor's Mansion. In 2013, Guy was approached by curator Chad Alligood of Crystal Bridges Museum of American Art to display his piece Cain and Abel in State Of The Art: Discovering American Art Now as one of the nation's important emerging artists. A video documenting the construction of Ascension of Man titled Collaborative Creation was featured in publications such as Wired, Vice, Beautiful Decay, and Artillery. Bell currently lives and works in Little Rock, Arkansas. His works are represented in collections worldwide including the United States, England, France, Turkey, Puerto Rico, Singapore and Canada.
Friday, April 24, 8-11pm: April Square Dance at Backspace, $5 suggested donation
Every last Friday of the month, traditional Southern squares are taught and called to a live oldtime string band music presented by Fayetteville Oldtime Music and Dance Society. Spring is a lovely time for these dances with the doors thrown open–not too hot and not too cold. No experience is required as the dances are taught on the spot. Bring a partner or find one that night. April's dance will feature music by Andrew Haught & Friends.
Saturday, April 25, 7:30pm: SoNA: A Night at the Movies at Walton Arts Center, $5-$45
The Symphony of Northwest Arkansas will present one night spanning one hundred years of film music, from The Silent Years through the Twentieth Century and beyond. To purchase tickets, tickets.waltonartscenter.org.
Saturday, April 25, evening: Ozark Highballers and The Lampliter Boys at Nomads Music Lounge, free
Live music by The Ozark Highballers and The Lampliter Boys will be performed at Nomads where 15 Mojito flavors will be made with fresh fruits from the Fayetteville Farmers' Market.
The Ozark Highballers are an old time American dance music group featuring Roy Pilgrim on fiddle, Aviva Steigmeyer on guitar, Clarke Buehling on banjo, and Seth Shumate on harmonica. The Lampliter Boys are a fun country and western band featuring Matthew Duncan, Brady Ness, Willie Krzinkski, and Dick Darden, several musicians in rock bands around town such as High Lonesome and Comfortable Brother. The Lampliter Boys are described on their Facebook page as "losing their way under the pale stars of a Mohave night, several weary rock'n'roll sex gods donned spurs and headed west." Expect this show to be a fun, dance-worthy country party.
Sunday, April 26, 2-6pm: International Showcase at Crystal Bridges Museum of American Art, free
Get to know the global community living in Northwest Arkansas and try a bilingual Art Talk or listen to international musicians in the galleries. Kicking off our International Showcase at 2pm is a celebratory performance by three bands, the University of Arkansas's Global International Culture Team Band, Northwest Arkansas Community College's Hmong Cultural Group, and John Brown University's Latin Mix Group. At the Museum's South Lawn, meet with international students presenting unique art-making projects, or bring your own instrument for the Open Mic space on the lawn. Stay for the culminating Global Fashion Show in the Great Hall. Free admission to the exhibition Van Gogh to Rothko: Masterworks from the Albright-Knox Art Gallery during the event.
Monday, April 27, 9pm: Fuck the Future, Slender Block, and Jack Katze at Lalaland, donations suggested
Fuck the Future, Slender Block, Jack Katze and maybe some special guests will perform one conjoined set together and at the same time. The ultimate combo of free jazz, free metal, and free whatever else will be making its debut. This performance will be noisey, unique, loud, and probably like nothing you have seen or will ever see.
Wednesday, April 29, 7-9pm: What About This Reading from Collected Poems of Frank Stanford at Nightbird Books, free
Local poets will read from the long-awaited collected poems of Arkansas poet Frank Stanford. Almost 800 pages in length, the book contains all eight poetry collections published in Stanford's lifetime, excerpts from his epic The Battlefield Where the Moon Says I love You, and an extensive selection of uncollected and previously unpublished work. The book, published by Copper Canyon Press, will be available for purchase. The event is free and co-hosted by The Burning Chair Readings and Nightbird Books.
Thursday, April 30, 6pm: Settling the Ozarks exhibition at Shiloh Museum of Ozark History, free
Celebrate the completion of a new permanent exhibit, Settling the Ozarks, which focuses on the time period 1820 to 1860 and highlights the many skills needed by pioneers making a new home in Northwest Arkansas. The reception will feature fiddle music by Arkansas state champion fiddler Will Bush and pioneer-era refreshments of ham, cornbread, stack cake, and apple cider.
Friday, May 1, 7pm: Improv Cage Match featuring 5 Months Pregnant versus Rodeo Book Club at Fayetteville Underground, $3
Fayetteville Underground invites you to a pugilistic bout of comedy. Local improv group 5 Months Pregnant will battle another local improv group Rodeo Book Club in an all out, no holds barred, improv cage match. Each team will have 25 minutes to improvise their hearts out. At the end of the match the audience decides the winner. Expect this event to be fun, humorous, and participatory.
Friday, May 1, 8-11:30pm: Super Iconic Party of the Century at Crystal Bridges Museum of American Art, free with online registration
Celebrate the icons of art with the Crystal Bridges College Ambassadors. Free admission to the exhibition Van Gogh to Rothko allows participants to engage in "Dead Day" Dialogues in the gallery with art professors, including Leo Mazow and Ana Pullido Rull from the University of Arkansas, as they campaign on behalf of their favorite artists. The Museum invites attendees to come dressed in fashion inspired by aspects of the featured exhibition, which touches on major art movements of 20th Century America. Ambassadors will select a few fashion winners who will earn a bracelet by Grey Dog vintage boutique.
Performers include Goose and National Park Radio, and a Silent Disco DJ face-off between DJ Dionysus (Devin O'Dea) and DJ Apollo (Martel Jackson). Slam poet Houston Hughes will perform iconic poetry set amongst the backdrop of large-scale abstract paintings. Join the art-making space to try an experiment with screen printing facilitated by local artist and John Brown University Professor Bobby Martin. Meet up with local ceramicist Linda Lopez (recently featured in the exhibition State of the Art) to talk about her contemporary sculpture.
Saturday, May 2: Razorback Regional Greenway Grand Opening, free
The grand opening of the Razorback Regional Greenway is finally here. Activities are planned throughout the day along the 36-mile paved trail, with the official ribbon cutting planned for noon at the Shiloh Square in downtown Springdale. Free train rides and bus routes will be available up and down the trail to help participants transport to where they started, and bikes will be allowed as carry-ons. Bike shops will be set up along the trail to help fix flats, provide air and give directions. Contact Misty Murphy at misty@nwacouncil.org with questions or to volunteer.
Check out all of the related activities throughout NWA. This is the kind of collaboration I love!
7am: Go 36 Connect End to End for MS Bike Ride, Lake Bella Vista (TriFest for MS)
9am: Lake Atalanta Mountain Bike Ride, Lake Atalanta (Ozark Off-Road Cyclists)
9am: Bentonville City Kickoff and Ride, Downtown Activity Center (City of Bentonville)
9:30am: Rogers City Kickoff and Ride, Mercy Trailhead (City of Rogers)
10am: Fayetteville City Kickoff and Ride, Dickson Street near the Depot (City of Fayetteville)
11am: B Cycle Bike Share Demo opens, Shiloh Square in Downtown Springdale (B Cycle)
11am: Greenway Village opens, Shiloh Square in Downtown Springdale
11am: Jones Center Meet-up and Ride, Jones Center
Noon: Ribbon cutting and official ceremony, Shiloh Square in Downtown Springdale
1pm: Waterways Bike Ride, Shiloh Square in Downtown Springdale (Illinois River Watershed Partnership)
1pm: Springdale Mountain Bike Trail Ride (if open), Shiloh Square in Downtown Springdale (Bike Springdale)
1pm: Bike Rodeo, Shiloh Square in Downtown Springdale (Bicycle Coalition of the Ozarks and Springdale Police Department)
2pm: Guided History Walks near Depot in Fayetteville, Shiloh Museum in Springdale, Goad Springs Cemetery in Lowell, Einstein Bagels in Rogers (Osage Springs), 906 N.E. A St. in Bentonville, and Veterans Wall of Honor at Lake Bella Vista. Choose your favorite spot! All walks are about 1 mile round trip.
3pm: Guided Horticulture Walks, Northwest Arkansas Mall trailhead, Lake Fayetteville softball complex, Shiloh Museum in Springdale, Veterans Wall of Honor at Lake Bella Vista. All walks are about 1 mile round trip.
Saturday, May 2, 2:30-5pm: The Burning Chair Readings Poetry and Fiction at Backspace, free with donations suggested
The Burning Chair Readings, soon to come to an end, is having a reading and party with some of their favorite folks with Fayetteville ties at Backspace featuring poetry by Charlotte Pence and fiction by Adam Prince. Shorter readings of poetry and fiction include Mary Angelino, Caroline Beimford, Jane V. Blunschi, Gabrielle Idlet, Sandy Longhorn, and Katie Nichol.
Born and raised in Southern California, Adam Prince earned his B.A. from Vassar College, his MFA from the University of Arkansas, and his Ph.D. from the University of Tennessee. His award-winning fiction has appeared in The Missouri Review, The Southern Review, and Narrative Magazine, among others. His debut short story collection The Beautiful Wishes of Ugly Men was published with Black Lawrence Press in June of 2012. The recipient of the 2012-2013 Tickner Fellowship, he was recently named one of the twenty best new writers by Narrative Magazine. You can find more information on his website at adamprinceauthor.com.
Charlotte Pence's poetry merges the personal with the scientific by engaging with current evolutionary theory. Her first full-length poetry collection, Many Small Fires (Black Lawrence Press, 2015) explores her father's chronic homelessness while simultaneously detailing the physiological changes that enabled humans to form cities, communities, and households. A professor of English and creative writing at Eastern Illinois University, she is also the author of two award-winning poetry chapbooks and the editor of The Poetics of American Song Lyrics (University Press of Mississippi, 2012). New poetry has recently been published or is forthcoming in Alaska Quarterly Review, Denver Quarterly, North American Review, Prairie Schooner, and The Southern Review.
Saturday, May 2, 7pm: Prison Stories 5: Stories from the Inside Out at the Fayetteville Underground, donations suggested
The NWA Prison Story Project will debut its 5th public performance of "Stories From the Inside Out," adaptations of true stories told by women at the Northwest Arkansas Community Correction Center in Fayetteville. The performers are Arianne Ellison, Elizabeth France, Aricka Lewis, Jonny Schremmer and Sabrina Veroczi. Seating is limited, so reservations are recommended. Contact Kathy McGregor at 479-871-4875 to save your spot. Doors at 7, performance at 7:30.
Saturday, May 2, 7:30 pm: "Art" presented by Paradise Explored Theatre Company at Two25 Gallery & Wine Bar in Bentonville
Paradise Explored Theatre Company will present "Art," a play by Yasmina Reza and translated by Christopher Hampton.  This is the first of what will be 3 performances of this play by the theatre company.  It explores the connection between friendships and our personal identity. $8 per seat.  Call 479-464-9463 for reservations.
Sunday, May 3, 12-6pm: Pop-up 3D Art Show at Nomads Music Lounge, free
Every first Sunday beginning in May, Nomads will be hosting a 3-D art show where the patio will transform into a 1-day art exhibit that will showcase local artists. I'm excited to see what happens!
Sunday, May 3, 7pm: DRIFT at Backspace, $3 suggested donation
DRIFT, a composition for four guitars, will debut by Fayetteville-based artist and musician Sam King, who wrote the piece. DRIFT draws on DIY music culture, minimalism, and indeterminacy to produce a musical experience that is at times jarring, hypnotic, and unexpectedly sonorous.
Backspace regulars will know the players; Tim Newman, Jack Katze, and Will King round out the quartet.
The event is open to the public, with a $3 donation suggested. Doors open at 7pm; performance begins at 7:30. Donations accepted and encouraged. BYOB. Show up on time for this one; it's an early show!
Samantha Sigmon, a Northwest Arkansas native, is currently the Executive Director of the Fayetteville Art Alliance (known as the Fayetteville Underground), a regional artist-centered nonprofit. She also directs a collaborative DIY arts and music venue in downtown Fayetteville called Backspace, is a board member of the New Design School, and serves on several art and local business committees. She received a Master of Arts from Syracuse University's Museum Studies program in Syracuse, New York in Fall 2012, with a focus on curating. Previously she graduated with a Bachelors of Arts in anthropology and a minor in English literature in 2010 from the University of Arkansas.
Places Noted:
— Backspace: 541 W. Meadow, Unit H, Fayetteville, https://www.facebook.com/backspacearts
— Core Brewing-Rogers, 1800 S. Osage Springs. Dr., Ste 225, Rogers, 372-4300
— Crystal Bridges Museum of American Art, 600 Museum Way, Bentonville, crystalbridges.org, 418-5700
— Fayetteville Public Library, 401 W. Mountain Street, faylib.org, 856-7000
— Fayetteville Underground: 101 W. Mountain Street, fayettevilleunderground.com, 871-2722
— Fine Arts Center, University of Arkansas, Fayetteville, 575-7987
— Giffels Auditorium, Old Main, University of Arkansas, Fayetteville
— JRs Lightbulb Club, 19 N. Block Avenue, https://www.facebook.com/lightbulbclub, 587-9512
— Lalaland, 641 W. Martin Luther King Blvd., Fayetteville
— Modus Studio, 15 N. Church Ave #102, Fayetteville, modusstudio.com, 455-5577
— Nomad's Music Lounge: 1431 S. School Avenue, https://www.facebook.com/nomadsmusiclounge,  479-443-1832
— Nightbird Books, 205 W. Dickson St., Fayetteville, nightbirdbooks.com, 443-2080
— Pressroom, 121 W. Central Ave. Bentonville, pressroomcoffee.com, 657-2905
— Shiloh Museum of Ozark History, 118 W. Johnson Ave, Springdale, shilohmuseum.org, 750-8165
— Walton Arts Center, 495 W. Dickson St., Fayetteville, waltonartscenter.org, 443-5600