The Black Apple Awards to return for fifth year, new immersive experiences in store at TheatreSquared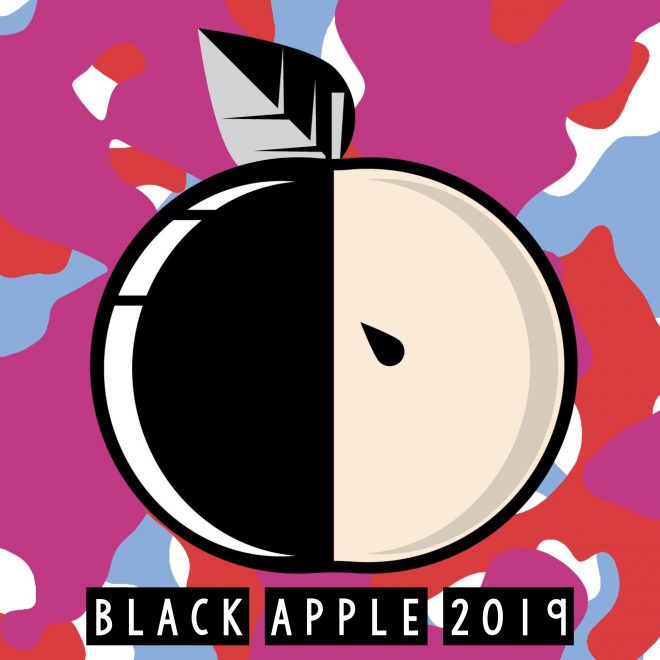 The Idle Class, Bulldozer Health, Inc, and TheatreSquared proudly present the fifth annual Black Apple Awards on Nov. 15, and this year the show is better than ever.
The entertainment is unlike any other The Idle Class has hosted before. Critically acclaimed author Elle Nash will be on-site to give tarot card readings, and various immersive dance performances by NWA Ballet, Explorative Dance Love, Blake Worthy and Zivah Kirk will happen throughout the evening. T-shirts designed by Dillon Dooms and printed by Backwoods Rags will be available for purchase the night-of.
Musical guests for the fifth annual awards show will include DJ Afrosia J, Marty Shutter, PZA
with Dillon Dooms conducting synced projection mapping, and Amos Cochran, who will play music for Blake Worthy's dance performance.
Between entertainment experiences, various presenters will give out 20 Black Apple Awards, crafted by local artist Suzannah Schreckhise. To vote for your favorite in the Visual Arts, Culinary and Performance categories, visit idleclassmag.com/BlackApple2019. Voting closes Nov. 12.
Purely Natural CBD will provide CBD samples, and The Commons bar at TheatreSquared will be open for food and beverages throughout the night. VIP guests will experience a cocktail hour, featuring hors d'oeuvres by local chef Case Dighero and his company Edible Culture.
Early bird general admission tickets are $20 and will increase to $25 at the door, with one drink ticket for select beverages included. Early-bird VIP tickets are $35 and will increase to $40 at the door, with two drink tickets for select beverages and a limited-edition swag bag included. Doors open at 6 p.m. for VIP guests, 7 p.m. for general admission Nov. 15 at TheatreSquared.