Gallery26's 25th annual holiday show to feature over 60 artists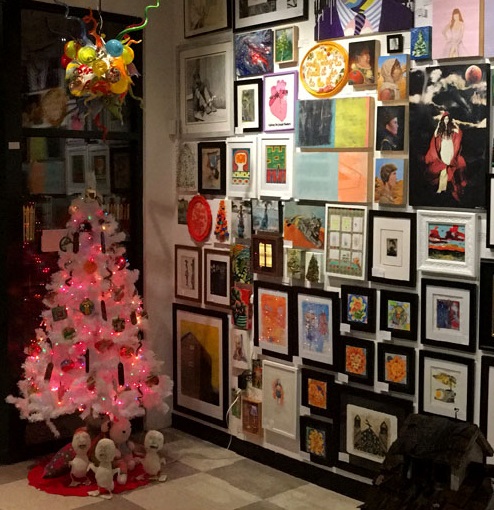 Gallery26 will present its 25th annual holiday show and sale at an opening reception Nov. 9, and the show is expected to be the gallery's largest extravaganza of the year.
The holiday show will run through Jan. 11, 2020 and will feature a variety of work including jewelry, paintings, drawings, ornaments, pottery, photographs and sculptures by more than 60 local artists. The free opening reception starts at 7 p.m. Nov. 9. Miracle Box will perform live music.
This year's featured artists:
Lee Bell Acker
Cynthia Adams
Darrell Adams
Robert Bean
Dustyn Bork
Becky Botos
Roger Bowman
Daniel Broening
Ann Bryan
Ross Burnham
Don Byram
Jessica Carder
Matthew Castellano
Gary Cawood
Samantha Chaney
Mike Church
Lisa Crews
Carly Dahl
Randy Dixon
Nancy Dunaway
Dylan Eakin
Connie Fails
Laura Fanning
Courtney Ford
Lynn Frost
Melissa Gill
Jeannie Glover
Devin Glueck
Hannah Harney
Diane Harper
Carol Hart
James Hayes
Rita Henry
Julie Holt
Lisa Claas James
Paul Kelly
Scott Kines
John Kushmaul
Marlene Lamar
Erin Lorenzen
Elaine Luber
Brian Madden
Patricia Miller
Laura Phillips
Bess Pope
Adams Pryor
David Rackley
Nathan Roe
Gary Scroggs
Diana Shearon
Amanda Singh
Patricia Singh
Marty Smith
Babs Steward
Kathy Strause
Sulac
Jeff Waddle
David Warren
Lilly Warren
Renee Williams
Emily Wood