2017 Ozark Folk Festival Celebrates 70th Year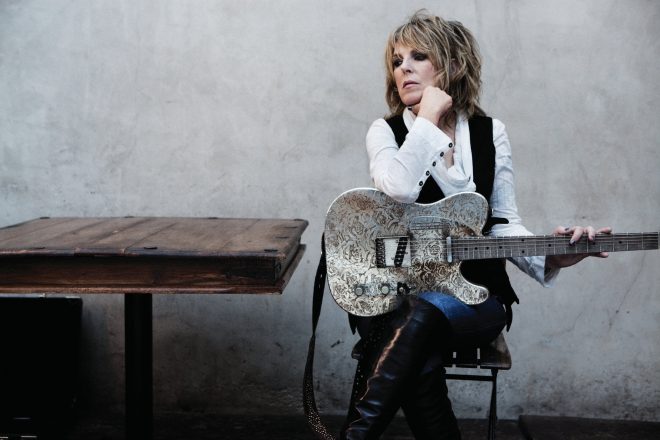 The country's longest continuously running folk festival returns for the 70th annual Original Ozark Folk Festival on November 2 through 5 in Eureka Springs, Arkansas.  It will include the Barefoot Ball, Hedgehoppers performance, free music in the park, and this year's headline show features folk legend, Lucinda Williams.
The festival kicks off with a free performance on Thursday, November 2 at 6 p.m. at The Auditorium located at 36 S. Main St.    The 3rd grade Hedgehoppers will take the stage with their traditional dance.  Following the Hedgehoppers, the dancers from Elite Dance studio will perform a sneak preview of the Willo Mancifoot Musical coming to The Aud in May of 2018.
On Friday, an afternoon of free music in Basin Spring Park starts at 1 p.m.  The day kicks off with Rozenbridge, followed by Meredith Axelrod at 2:30 p.m. and then Alvin Hart will finish off the afternoon at 4:15 p.m.
Friday evening, Lucinda Williams, a three-time Grammy Award winner, brings American rock, folk, blues and country music to The Auditorium, at 7:30 p.m.  Williams is one of a kind, maneuvering down a musical path all her own since emerging from Lake Charles, Louisiana, a town with rich traditions of indigenous American music.
Tickets range from $25 to $45 and are available at www.theaud.org.
Free shuttles will be available to The Auditorium from the Transit Center at 137 W. Van Buren, Equity Bank parking lot at 107 W. Van Buren, Pine Mountain Village at 2075 E. Van Buren, and the Planer Hill Park & Ride. Shuttle service will begin at 6 p.m. and run until 10:45 p.m.
The Barefoot Ball begins at 10 p.m. on Friday night at the Basin Park Hotel Barefoot Ballroom at 12 Spring Street.   Kick up your heels with music from The David Mayfield Parade. Tickets are $10 and available at the door. Shoes are optional!
On Saturday, November 4, story tellers will appear at Main Stage at 67 N. Main St. beginning at 1pm and continuing until 5 p.m.  Later, hear bawdy tales and stories from the Ozarks with a tribute to Vance Randolph at 7:15 p.m.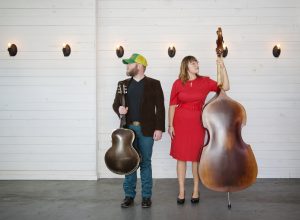 The Eureka Springs & North Arkansas Railway will be offering 3 free excursion train rides at 11 a.m., 1 p.m., and 3 p.m. Tickets are available at the Eureka Springs Historical Museum at 95 S. Main Street, limited to the first 120 people.  You can also pick up tickets for the 3 p.m. ride at Main Stage.
Free music in Basin Park continues in the band shell on Saturday afternoon  beginning at 2 pm. with Route 358, followed by The Vogts Sisters at 3 p.m., Smokey and the Mirror at 4:15 p.m., and The David Mayfield Parade at 5:30 p.m.
Sunday morning, the Crescent Hotel at 75 Prospect Street, will be hosting a Gospel Feast with brunch and music from Brick Fields from 10 a.m to 12 p.m. Reservations are available by calling 479-253-9766.
For more information, visit www.ozarkfolkfestival.com.