The Unexpected Changes Event Dates to July to Join Up with Peacemaker Music Festival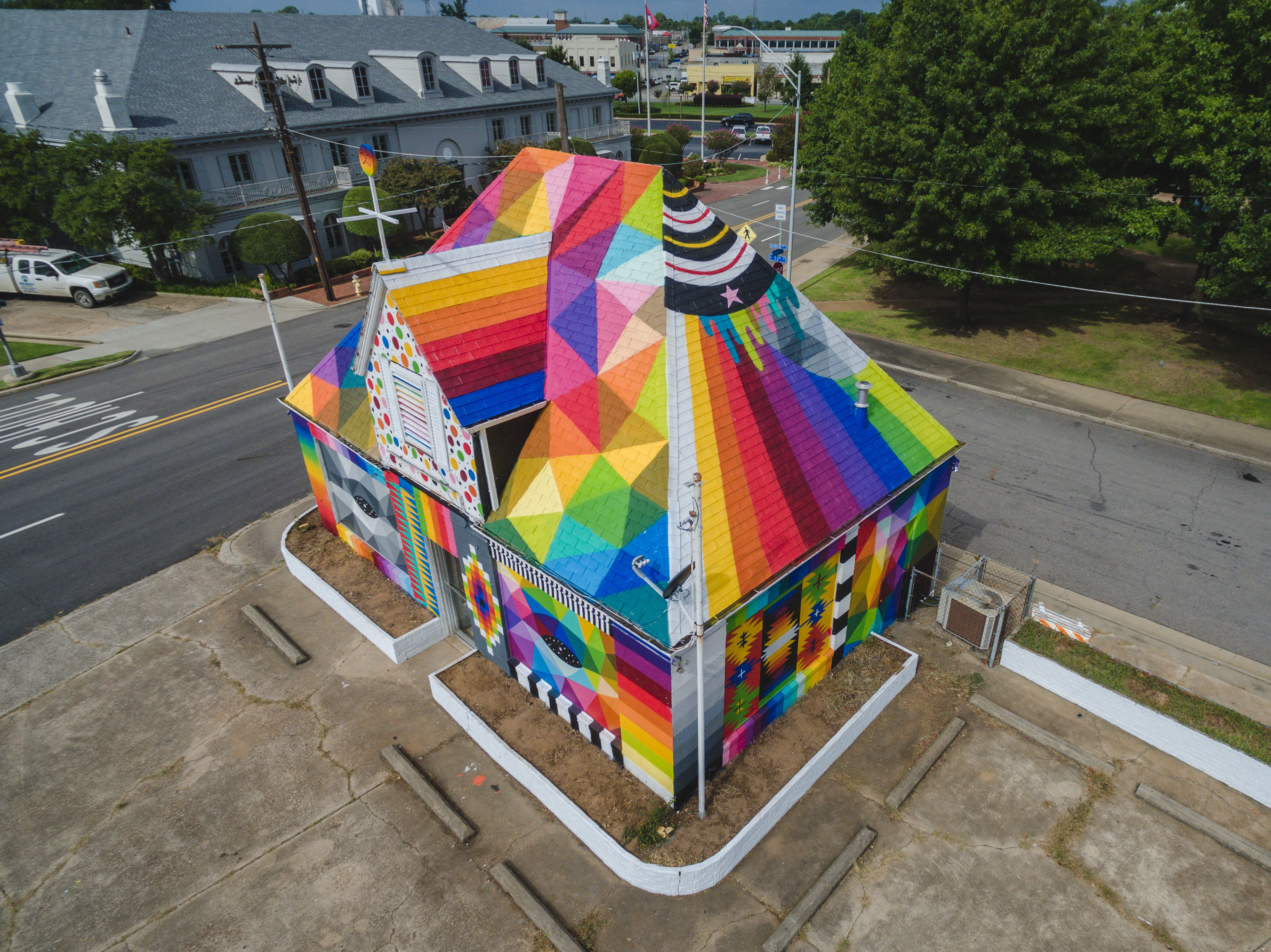 The Unexpected, 2017 Henry Award winner for Community Tourism Development, announces new dates for this year's annual street art extravaganza. For the past two years, the event has been held in September, but will take place July 28-29, the same weekend as the Peacemaker Music and Art Festival.
Claire Kolberg, event director for The Unexpected, is enthusiastic that the joint dates will be rewarding for both organizations. "Art and music have always been a successful combination and we were pleased when the organizers of Peacemaker felt the same. The combined weekend creates an opportunity for increased awareness for both events, introducing new artists and audiences to each other."
The Unexpected continues its mission to bring high quality urban and contemporary art to Arkansas through their curatorial arm Justkids for who merging the genres is not a first time.
"We at Justkids are big fans of music. We collaborate on some top-notch art & music festivals such as Life Is Beautiful and Coachella. Linking up dates to Peacemaker seemed like the natural fit for us. And we are glad both events embraced our vision as it's our role to bring them diversity and to continue to grow The Unexpected's art audience," said Charlotte Dutoit, curator of The Unexpected and Justkids owner.
Peacemaker Music and Art Festival is going into it's third year strong with the goal of bringing a diverse cultural, musical and artistic experience to Fort Smith. This year's acts include Gov't Mule and Jamey Johnson.
Both events are held in the same downtown area footprint, easily walkable, promising a unique music and art takeover to highlight your Arkansas summer!
The Unexpected line-up will be announced in June.
The Unexpected is an arts and culture initiative that brings world-class art to Arkansas and culminates in a main week-long event in Fort Smith. Stay connected with The Unexpected at @unexpectedfs on Instagram and Facebook and visit www.unexpectedfs.com more information.
Justkids is a creative house that conceives and produces comprehensive art projects on an international scale with some of the world's most engaging artists, curators and brands. By delivering public art programs, art events and cultural placemaking, Justkids offers new art experiences for art institutions and leading lifestyle brands. Check out the latest on http://www.justkidsofficial.com and stay connected @justkidsofficial on Instagram and Facebook.
For ticket information and updates, check out http://www.peacemakerfest.com/ and stay connected @peacemakerfest on Instagram and Facebook