Troubadour on Tour: Willi Carlisle returns to NWA with two shows at The Nines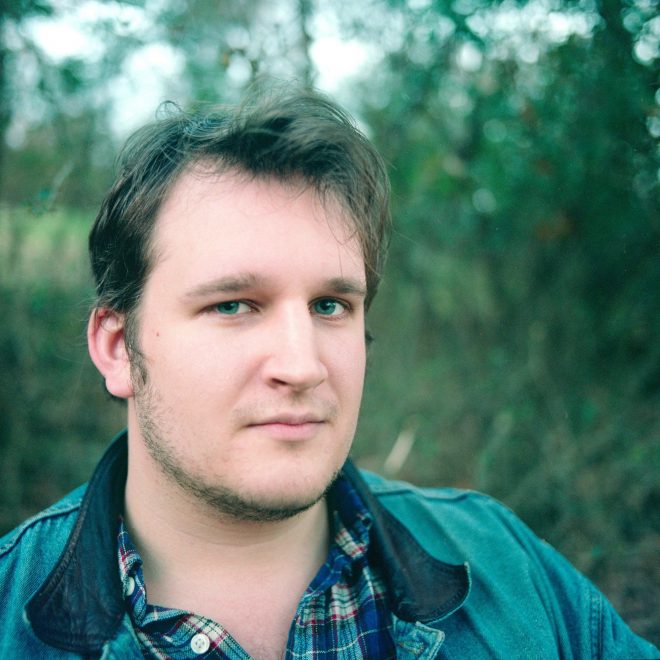 WORDS // JENNIFER VOS
Willi Carlisle, a longtime fixture of the NWA folk music community, is fresh off the plane from Montreal's Folk Alliance International Conference when he next performs on local turf tonight from 8 to 10 p.m. at the Nines Alley.
Carlisle's music may have its roots in old-time Americana, but it's one of the few traditions he holds with much reverence on his latest album, To Tell You the Truth. "It takes a certain kind of God," he sings, with an urgent energy that invokes The Mountain Goats' John Darnielle, "to make a ruin of the world."
Rather, his reverence is reserved for the poetry and beauty of ordinary lives and everyday experiences that is the bedrock of folk tradition. His original songs meander through themes ranging from stumbling young romances to PTSD, isolation to nostalgia. But whether autobiographical, observational or imaginative, Carlisle's lyrics are always immediately personal.
Like many great folk musicians before him, Carlisle is a multi-instrumentalist. He transitions as seamlessly between guitar, banjo, harmonica, violin and accordion as he does between the cheerful bounce of "Boy Howdy, Hot Dog!" and the melancholy rumination of "The Bear."
Carlisle has been touring his music and near and far of late. His time in Montreal was preceded by appearances at the Americana Fest in London, England and a Winter Tour across the US with fellow musician Dylan Earl. His upcoming schedule has him criss-crossing the region and the country, performing in everything from music videos to house concerts.
For now, catch Carlisle's next performance the Nines Alley tonight from 8 to 10 p.m. and the Nines in Bentonville Feb. 28.