TheatreSquared invites public to take part in new theatre design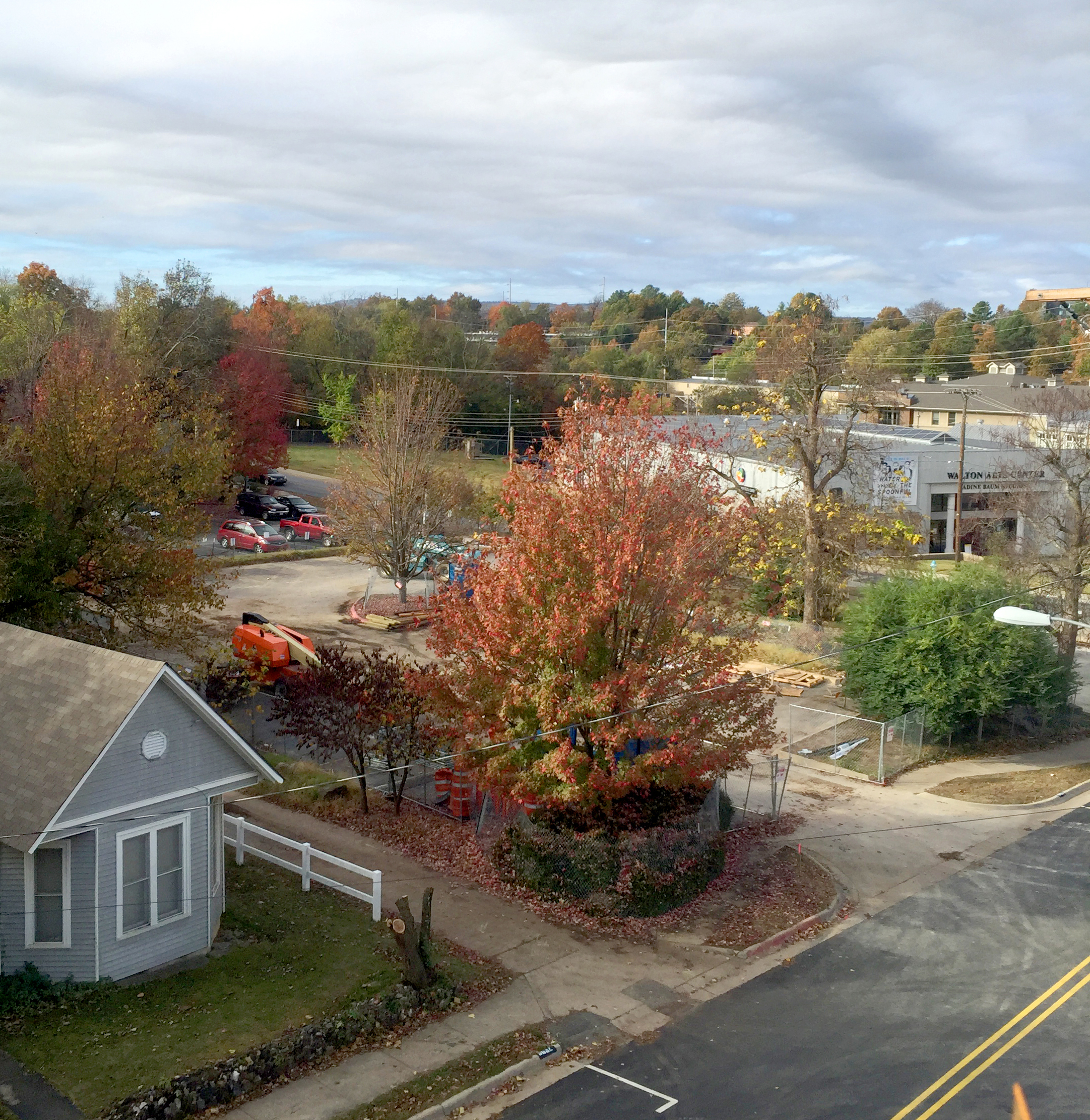 The award-winning designers Charcoalblue and Marvel Architects will lead an open, public design workshop at the Chancellor Hotel in Fayetteville at 6:30pm on February 23.  TheatreSquared's full design team, including London-based theatre planners Charcoalblue, will be present to lead small-group conversations, and feedback will be incorporated into the architectural vision at this crucial early design stage.  Members of the public are invited to reserve a spot for this free, open forum by emailing rsvp@theatre2.org.
"We're extremely excited to hear from the community in a region that we've fallen in love with," said Jonathan Marvel, founding principal of Marvel Architects. "From the art and architecture of Crystal Bridges, to one-of-a-kind, intimate spaces like the Dickson Street Used Bookstore — surrounded by the beauty of the Ozarks — this is clearly a very special part of the world. Please join us in conversation to help shape a design for this ambitious new cultural project in Northwest Arkansas."
"Having joined the audience for many of TheatreSquared's shows over the past 15 months, and sharing time with the artists that have created the fabulous productions, we're delighted to have this opportunity to now hear what the audience wants from T2's new theatre spaces," said Clemeth Abercrombie, Charcoalblue's Team Leader.
Schematic designs for a planned 50,000-square-foot theatre building are expected to be unveiled in late spring 2016. This community round-table workshop is an opportunity for local residents to have an impact on these designs as they take form.
Plans for a new home for NWA's regional theatre began to take shape in early 2015, when a community task force was charged with creating a long-term facilities plan for the company. This committee was supported by Charcoalblue, who, in evaluating T2's current facilities, found infrastructure challenges, operating constraints, and a capacity ceiling that will soon limit the company's growth. Recognizing these challenges—and with a strong desire to offer artists and local audiences a still-higher standard of excellence—the task force made a recommendation which was then unanimously approved by the T2 Board: to launch an exploratory process toward building a new home.
In August, TheatreSquared and the City of Fayetteville were awarded a highly competitive Our Town grant from the National Endowment for the Arts to explore potential sites and begin dialogue about how a new home for T2 might serve the city's vision for creative placemaking in its downtown arts district.
In September, T2 was selected as an inaugural participant in the Walton Family Foundation's Northwest Arkansas Design Excellence Program, providing financial support for all phases of design work to develop space for public purposes. Charcoalblue were selected to lead the team and run a design team selection process on behalf of the T2 board, reflecting the company's desire to place the theatre design at the heart of the project,. Marvel Architects were then chosen from a pool of 70 internationally accomplished architects through an intensive review, shortlisting, and interview process.
In October, the Fayetteville City Council voted unanimously to support TheatreSquared's top site candidate, the current city parking lot located at the southwest corner of West Ave. and Spring St. in downtown Fayetteville. "We believe the impact of an expanded, unique professional theater in the downtown can be a significant draw for tourism and economic development," said City of Fayetteville Development Services Director Jeremy Pate at the time. "In combination with the Walton Arts Center expansion and the amenities that downtown Fayetteville has to offer, this facility, if fully realized, will add to the Northwest Arkansas region's arsenal of cultural amenities, thereby fueling tourism and spending in our economies."
"We're delighted to extend our collaboration with Jonathan Marvel and his team; following hot on the trail of our wonderful St Anns Warehouse Theatre in Brooklyn that opened to wide acclaim in 2015," said Andy Hayles, Managing Partner of Charcoalblue. Andy has over 25 years in theatre production design and has contributed to the designs of over 100 theatres and concert halls around the world.  In 2014 he was awarded an honorary fellowship of the Liverpool Institute of Performing Arts by Sir Paul McCartney for his outstanding contribution to theatre.
Since its founding in 2004, Charcoalblue has gone on to win over 150 awards for its performing arts projects and has been hailed as one the most innovative players in the international performing arts design field as the theatre consultants and acousticians of choice for many of the world's most renowned theatre, opera and dance companies.  Their UK portfolio includes several venues for the Royal Shakespeare Company, the Royal Opera House, the Young Vic, two new venues at London's National Theatre, and the 2014 RIBA Sterling Award-winning Everyman Theatre. Current global highlights include leading the theatre design for the new, multi-million dollar performing arts building at the World Trade Center site in New York, new venues for 2 different Chicago theatre companies and two new spaces for Sydney Theatre Company right under the iconic harbor bridge.The Charcoalblue team for T2 includes their New York Studio Principal John Owens and Team Leader, Clemeth Abercrombie.
Architect Jonathan Marvel began his career under Richard Meier, working on the Getty Museum and the High Museum; today, he leads a team at New York-based Marvel Architects that has won more than 60 national and international design awards. Marvel's designs include a new Brooklyn Public Library, the national competition-winning entry for the new Constitution Gardens on the National Mall, a master plan for Playwrights Horizons, and, in collaboration with Charcoalblue, the beautiful new home for the storied New York theatre company, St. Ann's Warehouse. The firm has assembled a team to design TheatreSquared's new building led by founding principal Jonathan Marvel, founding partner Lissa So, and associate Zachary Griffin.
Marvel Architects, Charcoalblue and TheatreSquared will work throughout the design and construction process with Northwest Arkansas-based architect Larry Perkin, senior partner with Hight Jackson Associates, a firm whose projects include the James Turrell Skyspace at Crystal Bridges and the new Fayetteville High School campus.
TheatreSquared (T2) is Northwest Arkansas's regional professional theatre, staging 220 annual performances for an audience of over 35,000. The company was named one of the nation's ten best emerging theatres by the American Theatre Wing, founder of the Tony Awards. T2 is inviting community input at every stage of the design process. For more information, visit theatre2.org.