Thea Foundation to showcase new look during September Argenta Art Walk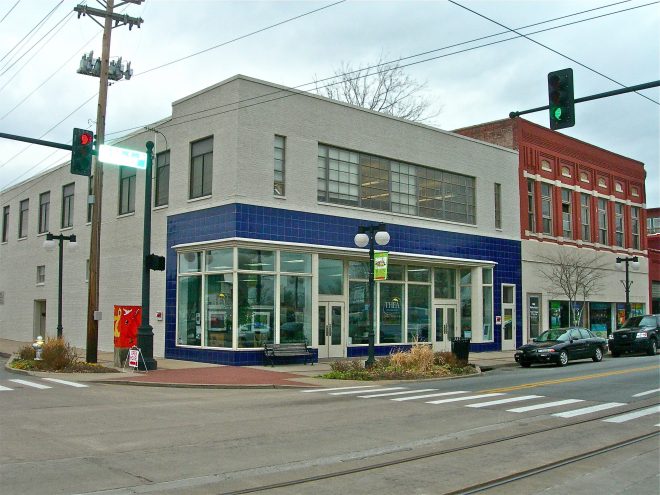 After nearly four months of extensive renovations, Thea Foundation is set to reopen its doors and showcase a beautifully updated gallery and offices at 401 Main Street in North Little Rock's historic Argenta neighborhood. These updates were made possible by the generosity of the Windgate Foundation and executed by Herron Horton Architects, Bell Construction, and Evo Business Solutions. The Judy Kohn Tenenbaum Gallery, named for the latest recipient of Thea Foundation's annual Pillar of the Arts Award and the philanthropist who donated $500,000 to help Thea Foundation purchase the building in 2006, will host a grand re-opening Friday, Sept. 15, from 5 to 8 p.m. during Argenta Art Walk. Light refreshments will be served, and the public is invited to tour the space.
"The renovations we are making to our building in North Little Rock will provide the kind of environment our hardworking staff deserves as they provide the complicated and demanding programs Arkansas's youth deserve in order to find their confidence and voices for their future," Executive Director Paul Leopoulos said. Thea Foundation's staff, co-founders, supporters and board members are delighted to host this evening and are available for interviews about the foundation and its work. Photography and videography is encouraged.
Thea Foundation's mission is to advocate the importance of the arts in the development of Arkansas's youth. Our programs are designed to help youth find confidence through creative expression, during and after school. Thea Foundation has awarded $2.25 million in scholarships to Arkansas high school seniors, distributed more than $1.5 million in art supplies to underfunded schools and implemented many programs that provide creative experiences
for Arkansas's youth. For more information about Thea Foundation, visit theafoundation.org or call (501) 379-9512.