Stage Eighteen Hosts "Conspire to Inspire" show featuring artists in the College for Living's Fine Arts Program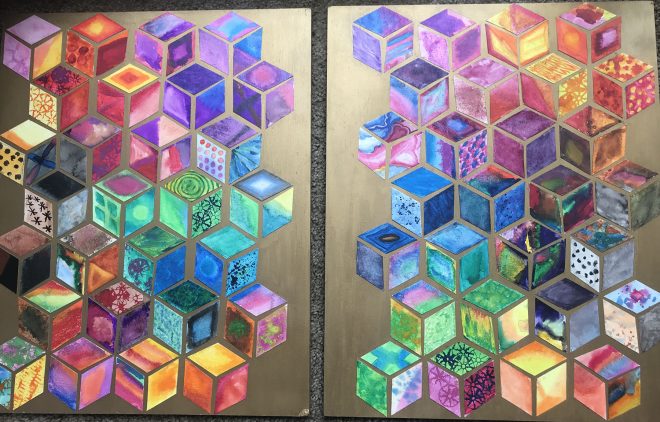 Stage Eighteen will host a reception and art exhibition entitled "Conspire to Inspire" featuring works by artist in the Collage for Living's Fine Arts Program, located at 18 E. Center St. in Fayetteville. The opening reception will be held On the First Thursday, August 2 from 5 to 9 p.m. Exhibited works will be available for purchase and will remain on display through September (August 2-September 2). Admission is free; a cash bar will be available for guests during the reception.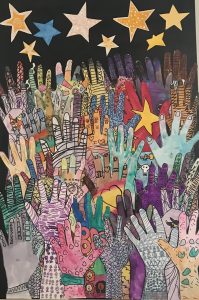 Collage for Living's Fine Art Program
Life Styles offers a variety of visual arts classes allowing our clients to explore the arts as a mode of self-expression.  Professional and volunteer artists serve as instructors, assisting individuals with a variety of mediums such as painting, 3D, jewelry making, drawing, and collage.  Artists of Life Styles host several exhibits throughout the community annually. Functioning like most art galleries, half of the proceeds is kept by the artist and the organization uses the rest of the profits to cover operational costs and art supplies.
Artist Statement – Artists of Life Styles, Inc.
Life Styles, Inc. is a local non-profit that provides many resources to adults with developmental disabilities, with the goal that everyone may reach their potential as contributing members of the community. One of these programs is the College for Living's Fine Arts program, where individuals can express themselves through a variety of mediums. Fifty percent of art sales goes to the individual artist and the rest of the profits  go back into our art program to help us continue to provide a creative outlet for the artists of Life Styles, Inc. In a time when the world around us is in turmoil, we can use artistic expression to explore the alchemy within ourselves and turn grumpiness into gold, yesterday's stomachaches into today's gratitude, and discomfort into motivation for change.
About Stage Eighteen
Stage Eighteen is a community performance venue, bar and art gallery located in the heart of downtown Fayetteville, Arkansas. Check our calendar on Facebook or our website for ongoing show details. To learn more about Stage Eighteen, visit www.stage18live.com.