A ROCK SOLID FOUNDATION: Fayetteville's Rockhill Studios seeks to grow the Arkansas film industry through infrastructure and production.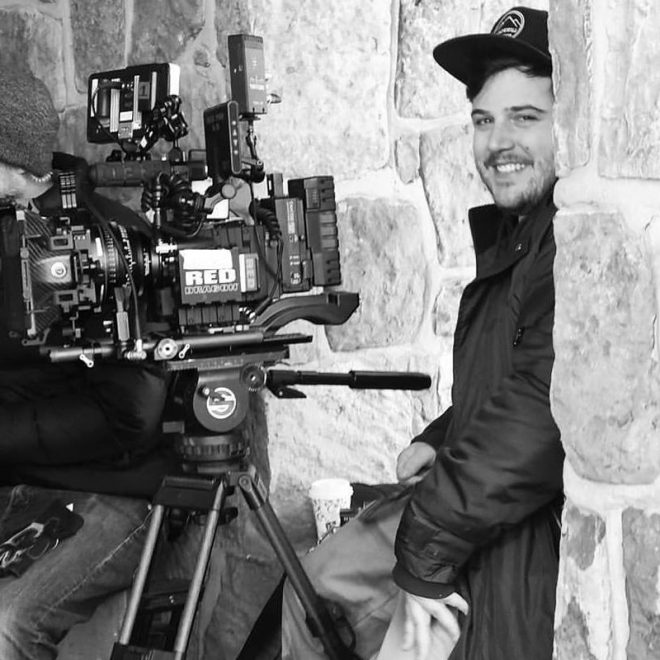 WORDS / KODY FORD
Over the last five years, filmmaking has been on the rise in Arkansas. While Louisiana has turned Shreveport and New Orleans into filmmaking Meccas, Georgia has been on a mission to turn Atlanta into the Hollywood of the Southeast. Arkansas, however, hasn't pursued the industry aggressively, but things are starting to change thanks a company called Rockhill in Fayetteville.
The company's structure is Rockhill Studios, the facility and the production services company complete with gear and equipment rental, and Rockhill Media, the company through which they finance, acquire, facilitate and produce all forms of content. Founded by cinematographer Blake Elder and producer Kerri Elder—both of whom cut their teeth on 2013's Valley Inn—Rockhill fills a regional void to provide local and national filmmakers the facilities to make a quality film, television show or commercial.
"I wanted to launch my own production company after Valley Inn," Blake said. "I saw that you can do films or production work in Arkansas. We got serious when we realized that the industry here was starting to grow rapidly."
In April of this year, Rockhill held the grand opening for their new facility on East Township Street in Fayetteville. The studio is a one-stop production hub for gear and equipment rental. The soundproof stage is 4,000 square feet with cyclorama walls, a 12-by-10-foot load-in door and a 20-foot rise from the floor to the lighting grid. They can do green screen or build sets. They have dressing rooms, a kitchen and a three-station hair and makeup room. While not a fully-fledged post-production house, they can edit and do color correction and hope to do sound mixing in the future. The facility and all of its amenities are available for rental to any filmmaker, ad company, corporation, educator, actor, audition, musician, photographer or commercial client.
"Infrastructure was the one thing missing," Kerri said. "This facility along with the already existent skilled crew, great locations and a competitive tax incentive now poise Arkansas to be a viable and exceptional option for filmmakers and corporate producers alike."
Recently, Rockhill Media produced Chase Goforth's Door in the Woods, a film with a crew of 90 percent Arkansans. The film played at the Fayetteville Film Fest, the El Dorado Film Fest and Nashville Film Festival. In Nashville, star CJ Woods won for Best Actor in the Graveyard Shift category at the festival. The film is currently reviewing distribution offers. Other highlights for Rockhill Media include the family film F.R.E.D.I., which was shot entirely in Northwest Arkansas, premiered at the Bentonville Film Festival and won the Best of Fest Award. It screened at the prestigious Cannes Film Festival in France and was featured on Extra with Mario Lopez.
The company is also serving as executive producers for the documentary 44 Pages, which chronicles the history of the children's magazine Highlights. They also have a VOD series they are negotiating and up to five other projects before the end of the year. Kerri says they want to incorporate as much local talent and crew as possible.
Rockhill Media recently added North Little Rock native and actress Joey Lauren Adams as creative director and Brian Vilim as head of production to help with project development and production. Other staff includes Demara Titzer as VP of business development, Cassie Self as account manager and Mark Landon Smith as casting consultant. Vilim is excited to be working to expand filmmaking in the state.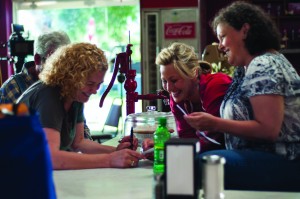 "When I first came to check out the studio and the area, I immediately felt the growth potential in the industry and the region as a whole," he said. "Having worked in studios across the country, I found Rockhill to be a first class facility with the capabilities of producing high quality content. I am very excited to be a part of the company and look forward to helping grow the film industry in the NWA region."
According to Kerri, Rockhill's efforts have created over 60 jobs for cast and crew in less than a year. Kerri says the Arkansas Film Commission has been very helpful and hopes they are able to continue their tax incentives program. Based on productions that have been announced, it's estimated that over $70 million of revenue will flow into the state and hundreds of jobs will be created in 2018. This is a major leap forward for the film industry in the state.
Blake hopes that along with building the industry and attracting out of state productions, Rockhill can play a role in keeping the talent coming out of our local high schools and colleges employed in Arkansas filmmaking.
"We have places like John Brown University, University of Central Arkansas and Southern Arkansas University that have film programs and their kids get out of college and go to Louisiana or Atlanta," he said. "I totally get that—working on one feature a year won't pay their bills. People want to live here, but they want to do what they love. We're helping create the infrastructure to bridge the gap."
Photo courtesy of Rockhill Studios.