Red Octopus Theatre presents a show of silly spooks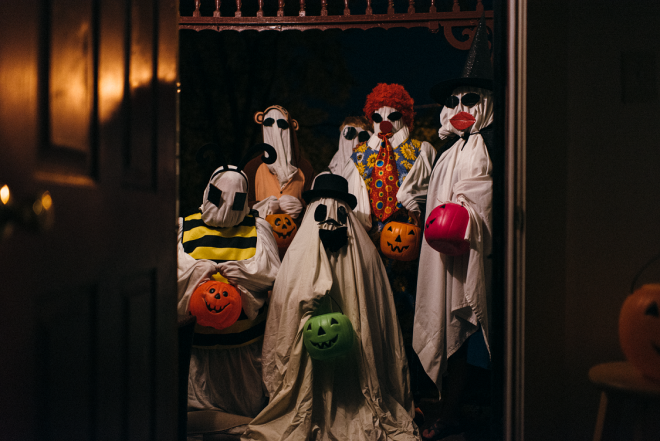 One comedy troupe in Little Rock has some tricks (and treats) up its sleeve. Red Octopus Theater's new Halloween show, "Boo! Who?!"is a spooky, fun-filled sketch comedy show with all things ghoulish and garish.
 The cast will showcase: Courtney Beard, Josh Doering, Drew Ellis, Jeremiah James Herman, Anderson Penix, and Jason Willey with special guest, Luke "Ramthor" Rowlan. The show is recommended for adults and includes bawdy talk, adult situations and spectral nudity according to a press release. The show runs Oct. 24-26 at The PUBLIC Theatre, located at 616 Center Street in downtown Little Rock.
Red Octopus Theater has been performing original, live sketch comedy for almost 30 years in Central Arkansas "and the beyond," according to a press release. For more information, contact Red Octopus Theater at (501) 291-3896, or RedOctopusTheater@gmail.com. Red Octopus is also online.
Doors will open at 7:15 p.m. and the show will start at 8 p.m. Tickets are $10 for adults and $8 for senior citizens, military and students. No reservations are needed, and tickets can only be purchased at the door before each show. If guests wear a costume, they will get $2 off the admission price.
From the Red Octopus Theatre, a disclaimer! "The show is recommended for mature audiences, children under 18 will be charged $199. Cash, Credit and NFC accepted."