TheatreSquared's New Play Festival gives patrons opportunity to preview new works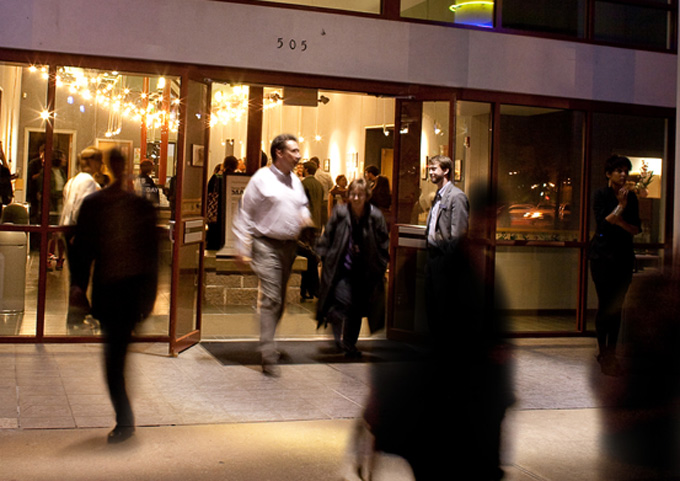 WORDS / KODY FORD
While novelists and poets work through drafts alone, handing their work off to a few readers to critique, play writing is an entirely different beast.  Sure, you can give someone the script, but until you see actors bring it to life, it's hard to know exactly how things will go down once the current rises at the premiere. TheatreSquared has a solution. On June 18-28, TheatreSquared will welcome five playwrights to the stage at the 2015 New Play Festival at Nadine Baum Gallery in Fayetteville with additional performances to be staged in Little Rock on June 27. This unique event will give theatre lovers the opportunity to get a sneak preview of five great plays in Northwest Arkansas and Little Rock.
"It'll be a rich and exciting festival," said Robert Ford, artistic director. "Every kind of comedy from low-brow to high-, plus some sharp social commentary. Scripts that are still in their infancy. Another that's already slated for off-Broadway. And an amazing group of actors, directors and playwrights."
Five plays will be developed over three intensive weeks with playwrights in residence at TheatreSquared, and performed for the public June 18-28, 2015. Works selected for development include Uncle, the newest play by Pulitzer Prize and Tony Award nominee Lee Blessing; The Quest for Don Quixote, a new adaptation by Mark Brown (Around the World in 80 Days); Dust, by Sundance Fellow and Arkansas native Qui Nguyen; Fault, by T2 Artistic Director Robert Ford; and The Dingdong: Or, How the French Kiss, Mark Shanahan's new adaptation of the classic Feydeau farce, slated for its off-Broadway premiere in 2016.
"Every performance is followed by a talkback with the playwright and the team of artists staging the work," said Martin Miller, executive director. "This is our audience's—and our region's—chance to help directly shape each of these high-profile plays before they take the world's stage."
Special performances at the 2015 festival will include the Arkansas Young Playwrights Showcase, featuring 10-minute plays by Arkansas high school students (Saturday, 6/27, 5pm); and the ninth annual 24 Hour Play-Off, pitting teams of artists against each other to come up with the best original 10-minute play with just 24 hours to write and rehearse (Sunday, 6/21, 6pm). Applications for Play-Off teams are being accepted on TheatreSquared's website.
Additional performances will also be staged in Little Rock, hosted by the Arkansas Repertory Theatre, on June 27, including Dust by Qui Nguyen (2pm) and Uncle by Lee Blessing (7pm) will be announced in early May, with tickets on sale at that time via the Arkansas Repertory Theatre at (501) 378-0405 or therep.org.
New Play Passes, granting early access to all performances and events, are on sale now for $40 via Tickets Northwest Arkansas at (479) 443-5600 or online. Single tickets for all events range from $7-$15 and go on sale soon.

Visit: Theatre2.org.