Fossil Cove Brewery hosts ladies night beer & food pairing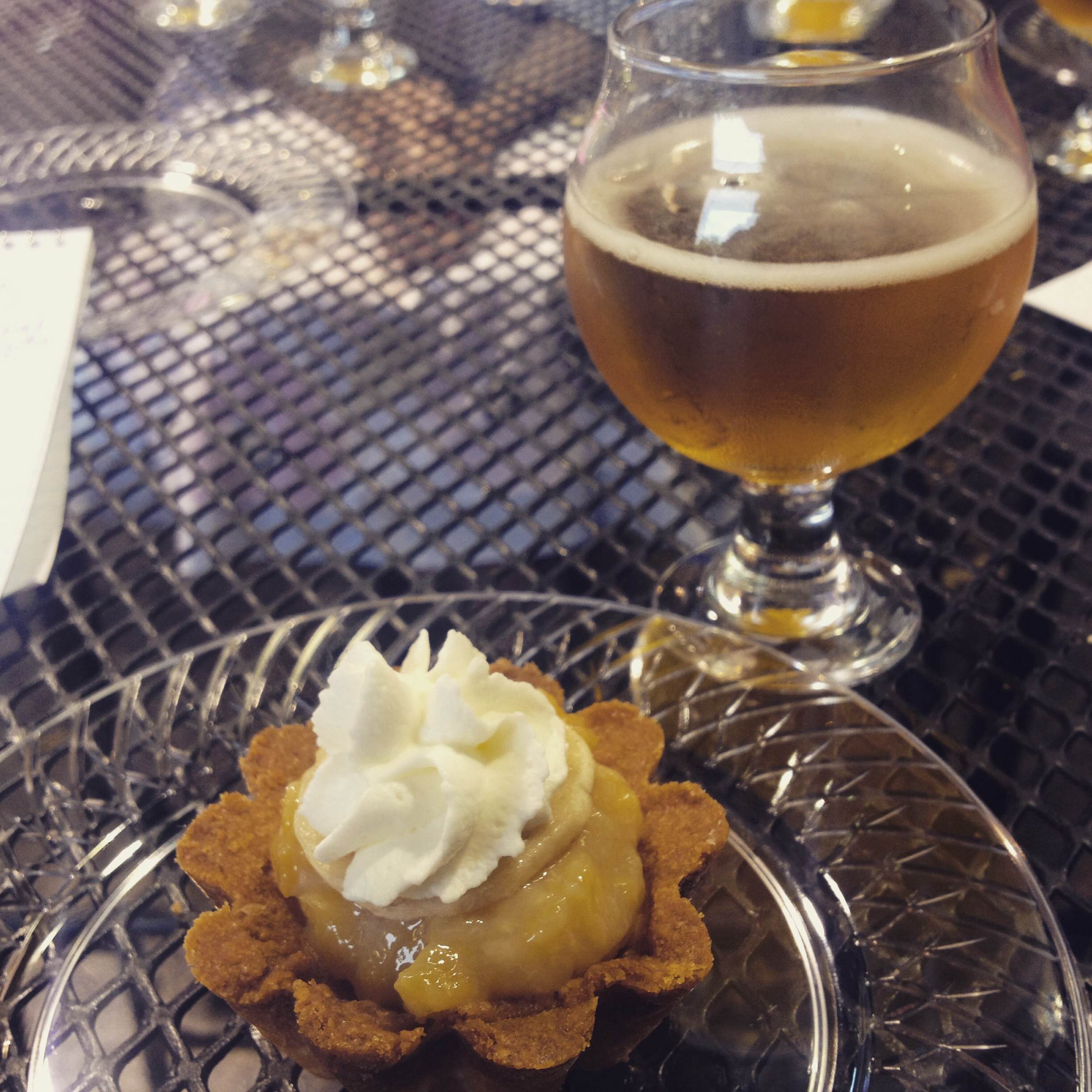 WORDS & PHOTOS / DONNA SMITH
The feeling was certainly right to quote Kool and the Gang's illustrious "Ladies Night" tune on Thursday evening (May 14) at Fossil Cove Brewery in Fayetteville as part of NWA Beer Week. The brewery, representatives from the Fayetteville Ale Trail and the Visitors Bureau organized a tasting of brews and food pairings for about 30 fabulous and interested ladies from the area. Along with that, the group was given a tour of the brewing stations and learned about owner Ben Mills' love of all things beer.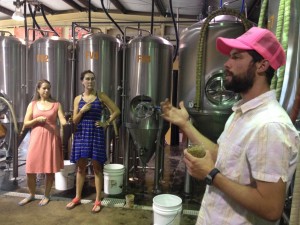 I could go into the intricate and delicate process of brewing that oh so delicious liquid that fills your pint glass, well, if I could remember how to spell the bacteria involved, but what you want to know is the following: brewing beer is a science and you shouldn't be afraid or intimidated to ask about it. After all, you're drinking it, y'all, so you should know what you like.
Post-tour and informative speech by Mills, the ladies got down to tasting. The first pairing was the sour Berliner Weisse with local strawberries picked up from farmer's market vendors. Now, I'm not the biggest sour beer fan, but knowing more about the flavor and make up, you should probably try it before it's gone.
Second up were the most delicious pickles I have ever eaten, seriously. Have you had Gunder's pickles? They, along with the light and crisp taste of the Hoppy Wheat brew, could make even the most overcast days feel like a summer barbeque party.
Thirdly, the T-Rex Tripel. I mean, were you trying to overload my heart with happiness with the addition of Peach-Banana tarts from Little Bread Company? Because well done. I think it was a great way to showcase the particular banana notes in the Tripel too.
Okay, for the fourth round, and my personal favorite Fossil Cove brew (besides about 3-4 others including the Onyx Coffee IPA), we have the La Brea Brown paired with White River Creamery's Smoked Gouda. Stop. It. Mouth feelings all around. But really, the way the two just make sense together, you can bet I will be at the White River Creamery's stand at the farmer's market this Saturday. Trust.
Last, but certainly not least, we had the Oatty Stout together with local chocolate maker Kyya's Madagascar Dark Chocolate and Milk Chocolate. They really won the Ladies' Night game with this one. Not only were the flavors on point, but the owner and head chocolatier was there to talk about the company's mission in meeting local farmers across the world in order to provide this region with super tasty, and responsibly made, chocolate. They did not disappoint.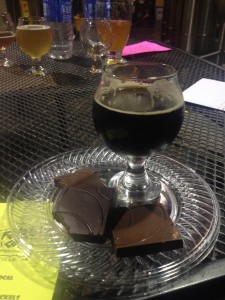 To wrap up, this event was a whopping success. The event organizers did their due diligence when researching other beer weeks and found that many had an event geared towards the ladies. After speaking with several attendees, we all mentioned that craft beer can be a little intimidating if you're not sure how to approach it, feel comfortable asking about it, or if you've had it in your mind that you "don't like beer," as this writer once, and very wrongly I might add, said. Who knows, with the craft beer week events, we might even see more lady brewers around and that would be fantastic.
Meanwhile, I'll keep fill up my Mug Club mug provided by the knowledgeable, experimental, and all-around fantastic group of people at Fossil Cove, as I continue to try libations from many other breweries around town. Have your own beer adventure at Ozark Beer Company, West Mountain Brewing Co., Core, Saddlebock, Apple Blossom, Columbus House and Bike Rack Brewing Company. I know I have. Try out your local businesses. Sure, you can buy bottled beer at any liquor store, but why not actually go to the tasting room and, well, taste? Guys and ladies, find out what you like, don't settle. Spoiler alert, you won't be disappointed.