The New Gallery's final art critique night provides local artists place for discussion and community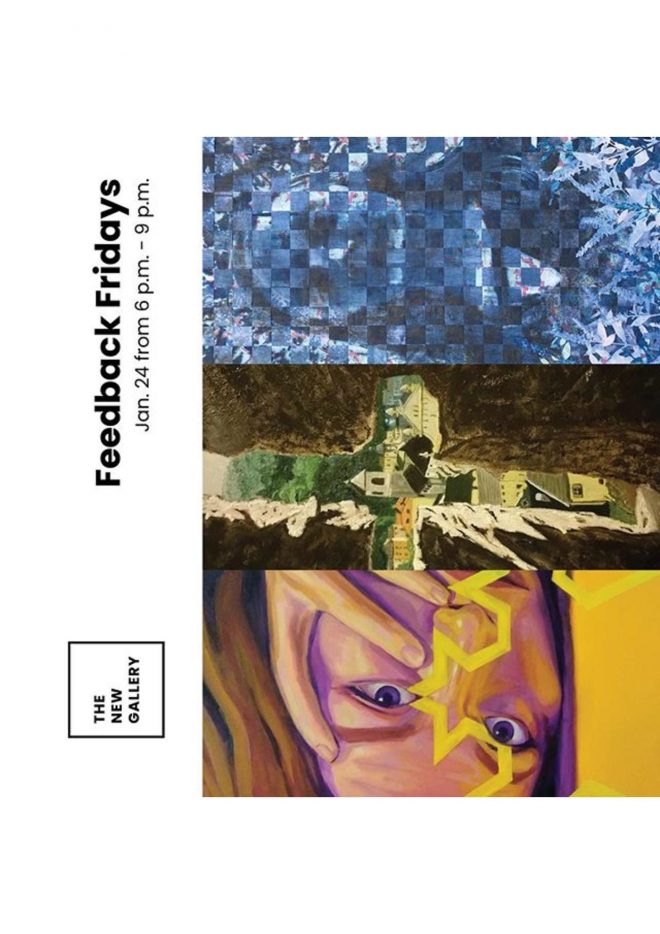 WORDS / CHRISTOPHER BEAUMONT / Instagram @americanrough
The New Gallery hosted "Feedback Fridays" this month, providing local artists a place to gather, commune, and receive feedback. Local artists selected work to display and respected peers in the local art community provided critique and feedback. The last in the series is from 6 to 9 p.m. Friday, Jan 24.
The lineup includes Chantal Danyluk, Diann Blevins, and Melissa Lashbrook. Danyluk, a recent graduate of Hendrix College, specializes in portrait and figure painting. Artist and painter Blevins is self-taught. Lashbrook is an assemblage artist from Cabot.
Guest critics and facilitators for the night are Ben Dory and Tessa Davidson. Dory is the UALR Artist-in-Residence specializing in metals and a graduate of Southern Illinois University Carbondale. Davidson, a multimedia artist, is Assistant Professor of Art at Harding University in Searcy. Forty-five minutes of discussion accompanies each artist's work. 
"Artists often lose the opportunity for feedback after leaving school," Owner Teresa Carlisle says. "The goal of Feedback Fridays is to encourage discussion, feedback, and community. Creating art is solitary unless an artist belongs to a communal or shared group of studios. This series of critique nights provides local artists the chance to gather, commune, and talk to each other about art."
Owned and operated by David and Teresa Carlisle, both University of Delaware MFA graduates with a combined 20+ years experience in the art field, The New Gallery's vision is to showcase new and exciting artwork, to broaden the perception of what art can be, and to provide exposure for talented contemporary artists.
Feedback Friday is free and open to the public. Free parking is available on the street. 
Located at 1619 Scott Street, Little Rock, AR 72206, you can keep up with The New Gallery at their website, Facebook, and Instagram @thenewgalleryandstudio