Mosaix Festival Film Night to focus on "Indie Films India"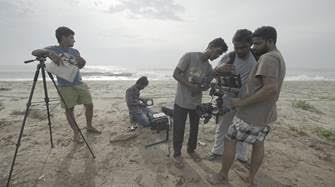 The Walton Arts Center inaugural Mosaix Festival Film Night, "Indie Films India," will screen eight films created by independent Indian filmmakers at 7 p.m. April 20. The freshly-constructed festival will highlight a different culture every year—the 2020 edition celebrating and exploring the "sights and sounds of India" from April 20 through 25.
With Fayetteville Film Festival, the projected cinema experience originates from four female and four male filmmakers across India; said places include Cuddalore, Ladakh, Ahmedabad, Odisha, Kolkata, Vidarbha, Delhi and Mumbai. 
The first block of short films will be family-oriented and the second will be more general screenings. Subtitles will be available during all films. 
The schedule for the Film Night starting at 7:30 goes as:
Dreams, directed by Athithya Kanagarajan
Sekool, directed by Stenzin Tankong
Rushnai, directed by Pramati Anand
Through the Eyes of an Artist, directed by Abhishek Swain
-15 minute intermission-
Jwalant, directed by Kirti Singh
VĀḶŪ, directed by Vikram Aggarwal
Our Share of the Sky, directed by Priya Naresh
Counterfeit Kunkoo, directed by Reema Sengupta 
Tickets are $15 and children 12 and under are free but must have a ticket. Tickets can be purchased at the Walton Arts Center Box Office, by calling (479) 443-5600 or by visiting waltonartscenter.org. For more information regarding tickets, showings and the Mosaix Festival, go to waltonartscenter.org/special-events/mosaix.