Opera Fayetteville to present "Glory Denied"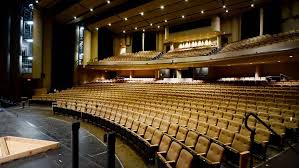 The Walton Arts Center will host Glory Denied, a performance accompanied by the Opera Fayetteville orchestra, at 7:30 each night from March 6 through 7 in the Starr Theater. This production of Glory Denied features composer and librettist Tom Cipullo, stage director David Toro and conductor Cris Frisco, along with an up-and-coming operatic cast. 
Based on the true story and book by Tom Philpott, Glory Denied follows Colonel Jim Thompson through the Vietnam war and social upheaval of the '60s. As America's longest-held war prisoner, Thompson and his family deal with the aftermath of war recovery and a country on the brink of revolutionary liberation. 
The Opera Fayetteville team mission is to manifest a "young, vibrant company" in Northwest Arkansas. Its three-fold goal is to, "provide performance opportunities to talented opera singers on the verge of professional careers, to emphasize the performance of contemporary operas in English, and to bring exquisite and moving performances to current and future opera-lovers of Northwest Arkansas," according to its website "About Us" page. 
Ticket prices start at $30 and can be purchased at waltonartscenter.org/tickets/series/additional-shows/opera-fayettevilles-glory-denied. 
For more information regarding Opera Fayetteville, Glory Denied and other upcoming events, visit operafayetteville.org.