Bastion Gallery hosts works, classes by Kevin Arnold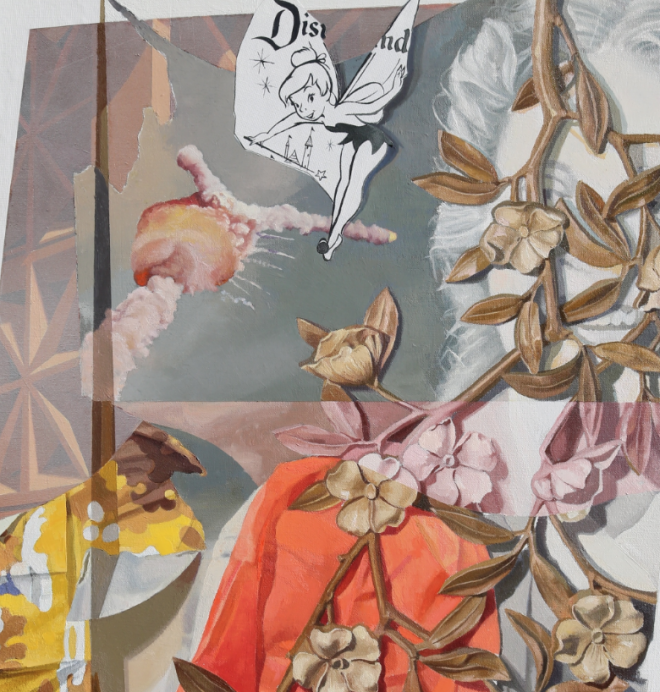 Bastion Gallery features artist in residence Kevin Arnold
Bastion Gallery's artist-in-residence Kevin Arnold will open his first solo show, Image Surface, Friday, March 1 at the Bastion Gallery in Fort Smith. His exhibition addresses the curiosity that can be evoked through the surfaces paintings are made on by playing with heightened levels of realism. Arnold's work has been featured in several issues of New American Paintings, a periodical founded by the Open Studios Press that features American painters and is not partial to style or the trends of the art world, according to their website.
In addition to his upcoming show, Arnold has also created a set of art classes, Faction Studio Series, that seeks to foster partnerships with the art faculty of regional universities to start their own six-week art course. His first series, Figurative Space: An accelerated approach to learning to draw the human form, will take place from 6 to 9 p.m. Thursdays starting on March 7. The classes are taught by Arnold and all levels of experience are welcome.
Arnold is a University of Arkansas graduate and received his Master of Fine Arts degree from the Rhode Island School of Design. In addition to his career as an artist, Arnold has been a faculty member at UAFS, University of Arkansas, Rhode Island School of Design, and Brown University.
Faction Studios is committed to providing university-caliber instruction at a lower cost to any age, gender, socio-economic background, or skill level. The class location at Faction Studios may change to accommodate the size of the class.
VISIT: NOTKEVINARNOLD.COM
(Featured image cropped from original)