Hawaiian Brian's gets an upgrade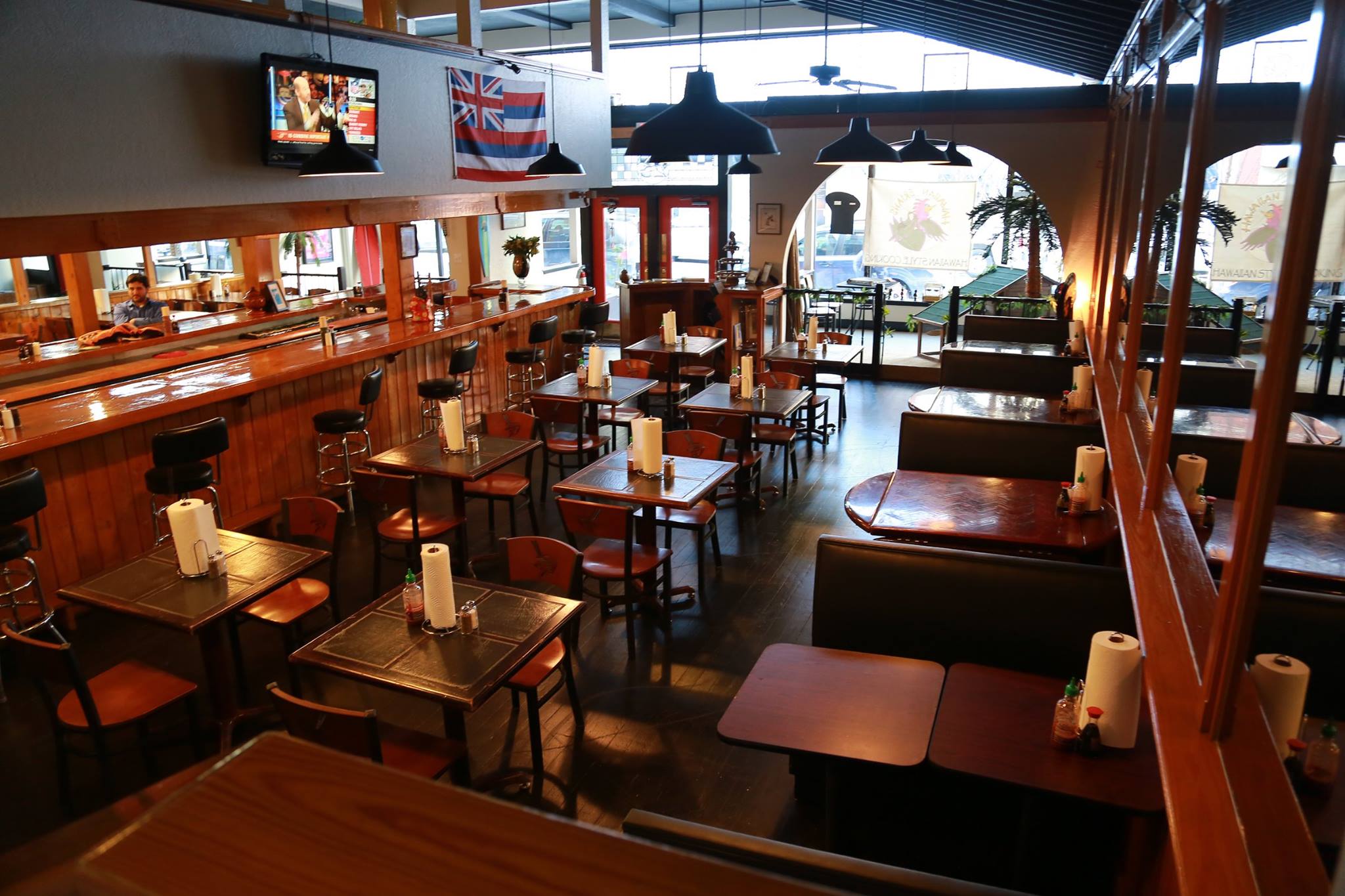 WORDS / JANE URQUIZU
Grab a slice of paradise at Hawaiian Brian's' new location. If you've tried going to their restaurant in Evelyn Hills Shopping Center in the last two weeks you probably noticed it's closed. Don't fret, Hawaiian Brian's is still alive and kicking, but in a new location at 25 East Center Street in Fayetteville.
Now you can get your fix of their famous Hawaiian Shoyu Chicken directly off the Fayetteville square, right next to Taste of Thai. The new location is bigger, but Brian, owner of Hawaiian Brian's, is still keeping the menu simple. "We're gonna have the same menu. We might add a few things, but keeping it simple has always been our number one approach." Said Brian.
Although the food menu will be the same (as it should), their alcohol menu is getting an upgrade to full-bar status. Now you'll be able to enjoy your favorite alcoholic beverage with your favorite authentic Hawaiian dish. And we truly mean authentic. "This is homegrown Hawaiian-style cooking that my grandma cooked and my mom cooked." Said Brian. "If you go to Hawaii and go to the local dives and not to the tourist traps then you're gonna experience this kind of cooking."
Hawaiian Brian's is open for business in their new location. But keep your eyes and ears open for the announcement of their grand opening, where excitement and fun will ensue.
FOLLOW THEM ON FACEBOOK