FEAST Gallery to host "Matta-Bones: A Recreation" on June 24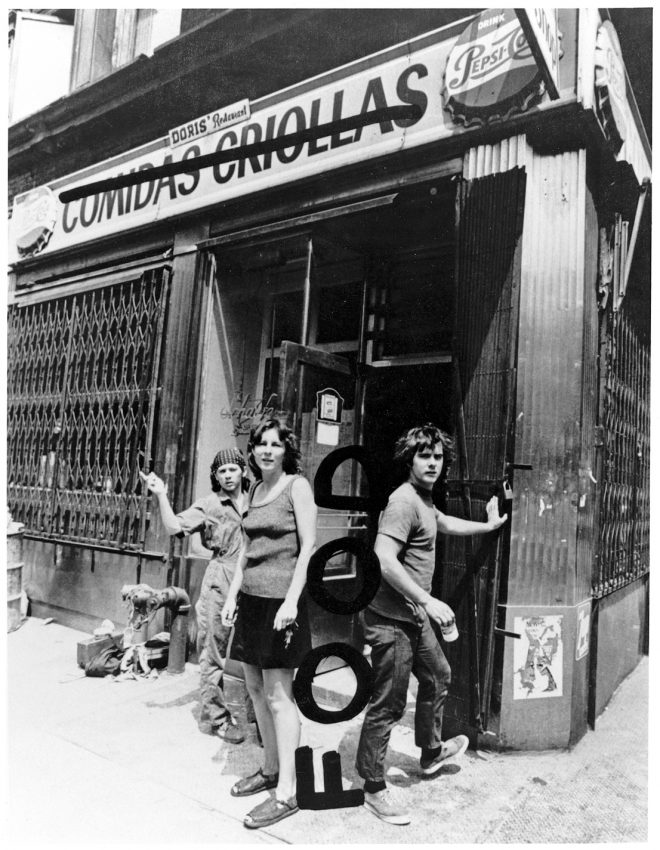 FEAST Gallery is pleased to present, in association with the Estate of Gordon Matta-Clark, a recreation of Matta-Bones, Gordon Matta-Clark's performance/meal originally served at the SoHo restaurant and creative haven, FOOD, cofounded by Matta-Clark in the early 1970s. In addition to the meal and performance, an exhibition of historical documentation of the restaurant will be on view along with a screening of the documentary film that shares the restaurant's name. This is the first time Matta-Bones will be performed and served since the original in 1971. This recreation takes place on Saturday, June 24, 2017 from 6 to 9 PM at FEAST Gallery, located at 1495 S. Finger Rd.
In accordance with the seminal meal, this recreation of Matta-Bones will consist of a menu including oxtail, frog legs, and other carnivorous delights. As diners finish their meal, the bones will be cleaned, strung, and presented back to the diner as jewelry. FEAST Gallery proudly hosts food scientist, Bob Pellegrino; jeweler Heather, Younger-Morton; and performance artist, Amber Eggleton as collaborators for this event.
In the words of Klaus Bubmann and Markus Müller, "Matta-Clark's critique of the mechanisms of the 'art-operating-system' makes us realize that he did not only work on the borderlines between architecture and art, the museum and public space, urban space and private space, art and life, but it might also make us realize that the borders we presumed to be there might actually never have been there in the first place. To invoke Hogarth, to realize beauty you always eventually have to have a beholder".
Suggested $4 donation for meals. To ensure a dinner, please RSVP at contact@feastfeastfeast.com.