"Exodus" by Octavio Logo on display at Arts Center of the Ozarks in May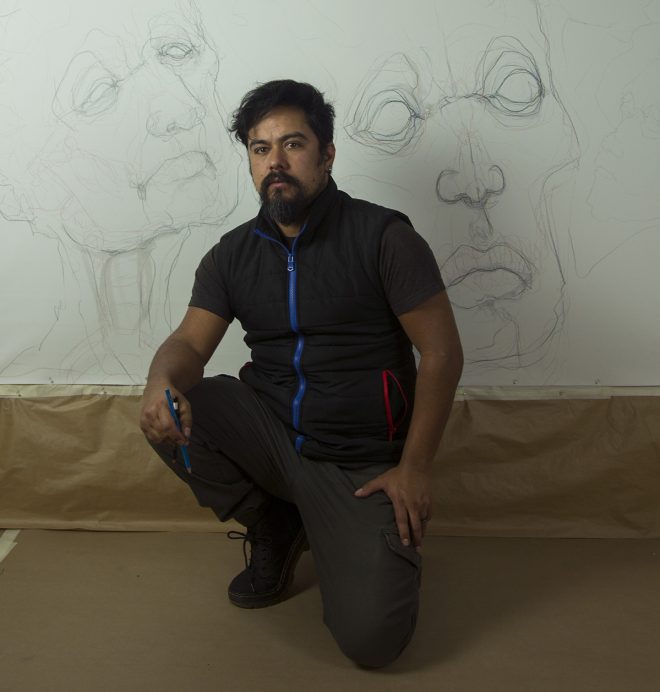 Exodus by Octavio Logo opened in the ACO gallery on May 15th. Arts Center of the Ozarks invites the public to a celebration and conversation around identity, immigration, and EXODUS by Octavio Logo, 
May 24th from 6pm to 10pm.
 The exhibition and artist reception are free and open to the public, and the main art piece features a 9′ tall and 33′ long impressive painting.
"Many people think immigration is an isolated issue, a uniquely American phenomenon whose complexity can be solved with a giant wall. We know this isn't true. There are infinite reasons why individuals, families, and groups emigrate, but the most important is the search for well-being, inspired by the hope of a better future. Ours is a species in a permanent movement, in a continuous exodus…EXODUS is an artistic exploration hoping to illustrate the complexity of migration through the eyes of my own immigrant identity. "  – Octavio Logo
Photo by Kristoffer Johnson.  Cropped from original.
Learn more about Octavio Logo at his website.