Artists Hubert Neal, Jr., and Drew Gentle to hold art exhibit for First Friday in Bentonville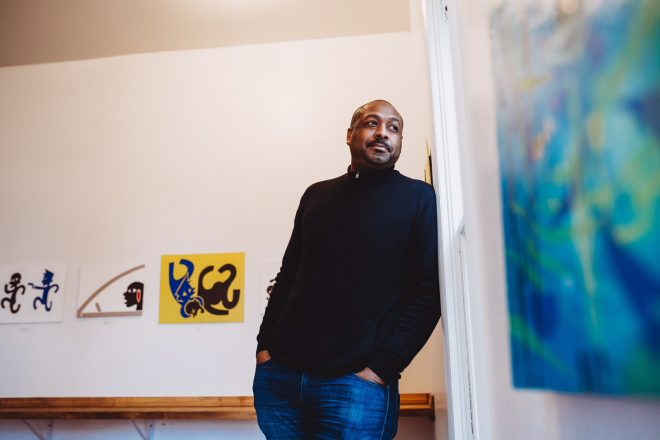 Artists Drew Gentle and Hubert Neal, Jr. will showcase their work in a unique exhibit on the square. The show titled "On the Square" will kick off with an opening reception on First Friday, June 1st from 7 p.m. – 9:30 p.m. and will be located at 104 S Main Street in Bentonville. After the opening reception that can be viewed Monday – Friday from 5 p.m. – 9 p.m. and by appointment through July 1st.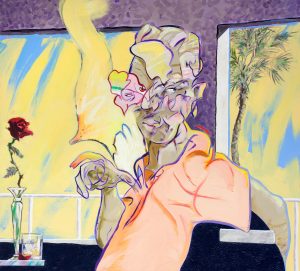 A former Hollywood animator, Gentle, of Eureka Springs, has an expansive artistic repertoire. He has exhibited in major U.S. metropolitan areas including New York, Chicago, Los Angeles, Washington D.C. and Arkansas. Concurrently Gentle has been accepted to the RAM Invitational in Fort Smith and his work can be viewed there this summer. Drew attended Cal Arts and holds a B.F.A. in Fine Art Painting. His works explores and magnifies the human condition, focusing on cognitive dissonance. This exhibition will showcase many of his recent dynamic and thought-provoking fine art pieces.

"He explores people and their stories, real and imagined," Neal said of Gentle's work.

Neal, a Bentonville resident, is an American artist of Belizean descent from Chicago. He moved here nearly a year ago and has since completed three murals in Bentonville and founded a local studio called "the visual poets society" located at 1006 SW A Street. He has exhibited in places as varied as Jamaica, Belize, and India, as well as here at home in New York, Chicago, and Miami. His work addresses social issues and personal life experiences.
Feature photo courtesy of Hubert Neal. Art image courtesy of Drew Gentle.