Art Ventures presents new landscape painting exhibit, "Nature's Tapestry"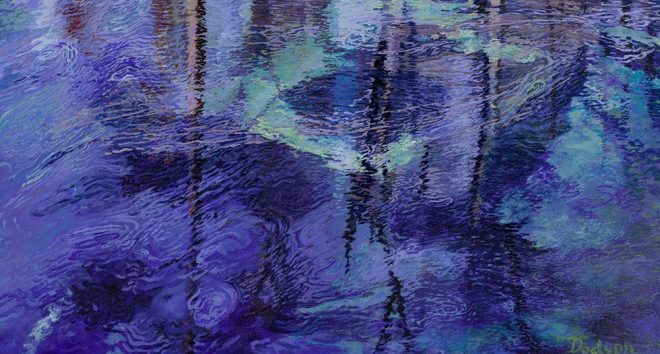 Art Ventures in  Fayetteville will celebrate the opening of Lee Ann Dodson's "Nature's Tapestry" with an opening artist reception from 5 to 7 p.m. Feb. 20 at The Pryor Center in downtown Fayetteville. The exhibition, a series of landscapes and life paintings completed in super-realistic style, mirrors the layers found in nature through space, time, color and lines.
"Nature is more varied and interwoven in its complexity than anything people can create," Dodson says. "The false notion that people and nature are separate entities has led to a real and present danger to our continued existence. So much of what I paint reflects the exquisite beauty of nature in Northwest Arkansas as well as other places where I have lived and traveled."
The reception will feature food and refreshments by TULA. "Nature's Tapestry" is on display until Feb. 28. The Pryor Center is located at 1 East Center St., Fayetteville, AR.
"Frame of Mind" is still on display through March 6 and exhibiting artists include Oluwatobi Adewumi, Eric Andre, Morgan Bame, Candace Dolls, Najee Dorsey (AV Collection), Carl Karni-Bain, Sharon Killian, Delita Martin (AV Collection), Zora J Murff and Joelle Storet.
Art Ventures and the NWA-African American Heritage Association will host a Black History Salon, "Black Artists and the White Gaze" with Caree Banton, Ph.D from 6:30 to 8 p.m. Feb. 24 at the Jim and Joyce Faulkner Performing Arts Center. Banton will explore how artists tackle the idea of the white gaze as well address Sonya Renee Taylor's assertion: "Who am I outside what whiteness has assigned me?' is a question that might get us all free," according to a press release.