Arkansas International hosts annual fall festival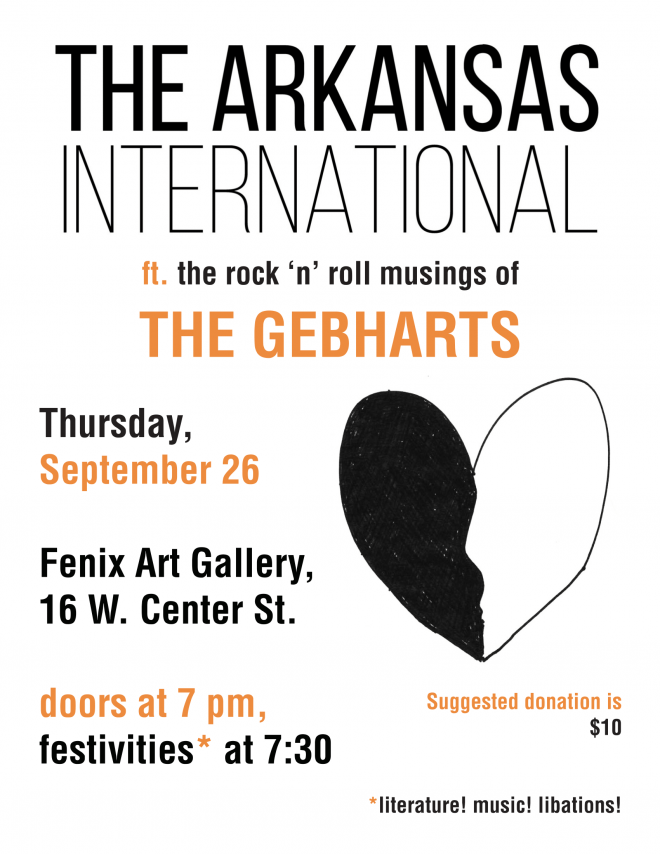 Arkansas International, the University of Arkansas' literary magazine in the creative writing and translation program, will host a fall festival in downtown Fayetteville on Sept. 27. The festival will host Fayetteville-based band The Gebharts, and all money raised goes directly into improving the magazine, hosting events and readings for the local community, as well as supporting writers, translators, and artists around the world, according to a press release.
"The literary and arts community of NWA and Fayetteville is growing immensely," says Samuel Binns, Arkansas International's outreach director, "and we hope this event would be of interest … to support the local arts and writing scene."
Doors open at 7 p.m. and festivities will begin at 7:30 p.m. at Fenix Art Gallery, 16 W. Center St.  Suggested donation is $10. The Arkansas International board asks that each guest bring a tiny gourd, tiny pumpkin, or tiny leaf.
Arkansas International publishes biannual print issues and considers previously unpublished fiction, poetry, essays, comics, and works in translation from writers and artists around the world.  The publication's overarching goal is to place American and international voices in conversation.