Arkansas Cinema Society taps Oscar-winning producer Evan Hayes for Board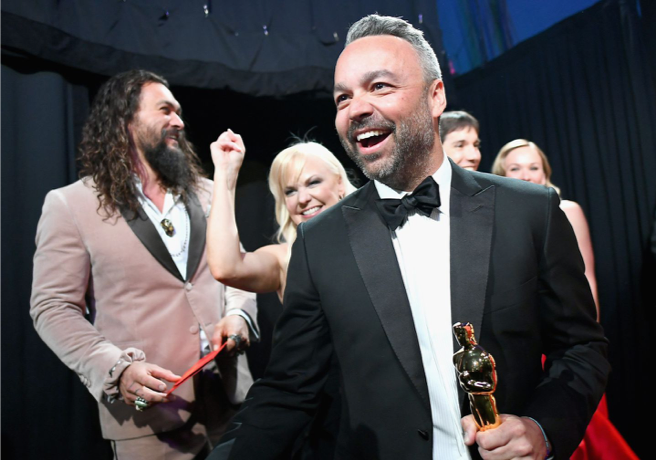 Academy Award, BAFTA, and Emmy-winning producer and a partner at ACE Content, Evan Hayes, is making his mark on the Natural State by becoming the newest board member for the Arkansas Cinema Society (ACS). The film organization is excited to kick the new year off with a bang by welcoming Hayes to their board. They are thrilled to have his insight as they look ahead at planning their program for the new year. Hayes brings a new perspective to the ACS board through his diverse background as a producer. His journey and skillset will no doubt inspire the filmmakers and film enthusiasts of Arkansas.
Hayes most recently produced the feature documentary The Way I See It for Focus Features, which premiered at the Toronto Film Festival. Directed by Dawn Porter and produced by Laura Dern & ACS board-member Jayme Lemons, the film centers on President Obama's Chief Official White House Photographer Pete Souza and highlights his journey from observer to activist.  Hayes also produced the Oscar-winning documentary Free Solo, directed by E. Chai Vasarhelyi and Jimmy Chin for National Geographic. In addition to winning the Academy-Award for best documentary feature, the film also won a BAFTA Award, four Critics Choice Awards, three Cinema Eye Honors awards, the TIFF People's Choice Award, and seven Primetime Emmy Awards, among others. It was also screened at FILMLAND 2019 in Little Rock.
Hayes is currently in production on the feature documentary Cousteau for National Geographic with Academy Award-nominated director Liz Garbus (All In: The Fight for Democracy, What Happened Miss Simone) and Academy Award-winning producer Dan Cogan (Icarus). Hayes is also working on the scripted projects The Helicopter Heist with Jake Gyllenhaal for Netflix and The White Room with Amblin Partners, as well as the documentary series The Heritage Project with Leonardo DiCaprio and Anonymous Content; as well as an immersive experience based on Yuval Noah Harari's bestselling book "Sapiens." 
"ACS is pioneering a new path for a new generation in the state of Arkansas and that is something I feel lucky to be a part of at this level," says Hayes. "Working in a collaborative space with this team has been a joy over the years. Now, being on the team, I look forward to the partnerships and interest I will bring to the table as an ACS Board Member." 
Hayes also spent 11 years at Working Title Films, where he worked as a producer or executive on such films as Everest, Les Misérables, Contraband, Tinker Tailor Soldier Spy, State of Play, Frost/Nixon, A Serious Man, Burn After Reading, Hot Fuzz, Atonement, United 93 and Senna. Prior to joining Working Title, Hayes worked for producer Philip Steuer and in Paramount Pictures' financial planning and creative affairs departments.
Born and raised in Massachusetts, Hayes is a graduate of the University of Southern California's School of Cinematic Arts. He is a supporter of Children's Hospital Los Angeles, Para Los Niños and the National Outdoor Leadership School.
"We are beyond thrilled to have Evan join the ACS board," says Kathryn Tucker, Executive Director of ACS. "His achievements and generosity speak for themselves – his addition will further expand ACS's network and will be enriching and instrumental to the growth of our organization. Like ACS, Evan recognizes the talent and prospect here in Arkansas and wants to help us advocate for our growing film community."
ACS is a non-profit committed to building a film community in Arkansas where film lovers can watch films, share ideas, connect with each other, and nurture the new and existing film talent within our state through increased exposure to filmmakers and their art. Those interested in supporting ACS can visit their website. Memberships are available to the public at large who may wish to dive into educational videos, member-only tickets, movie swag, and more.