TheatreSquared Announces Season 11, New Subscription Packages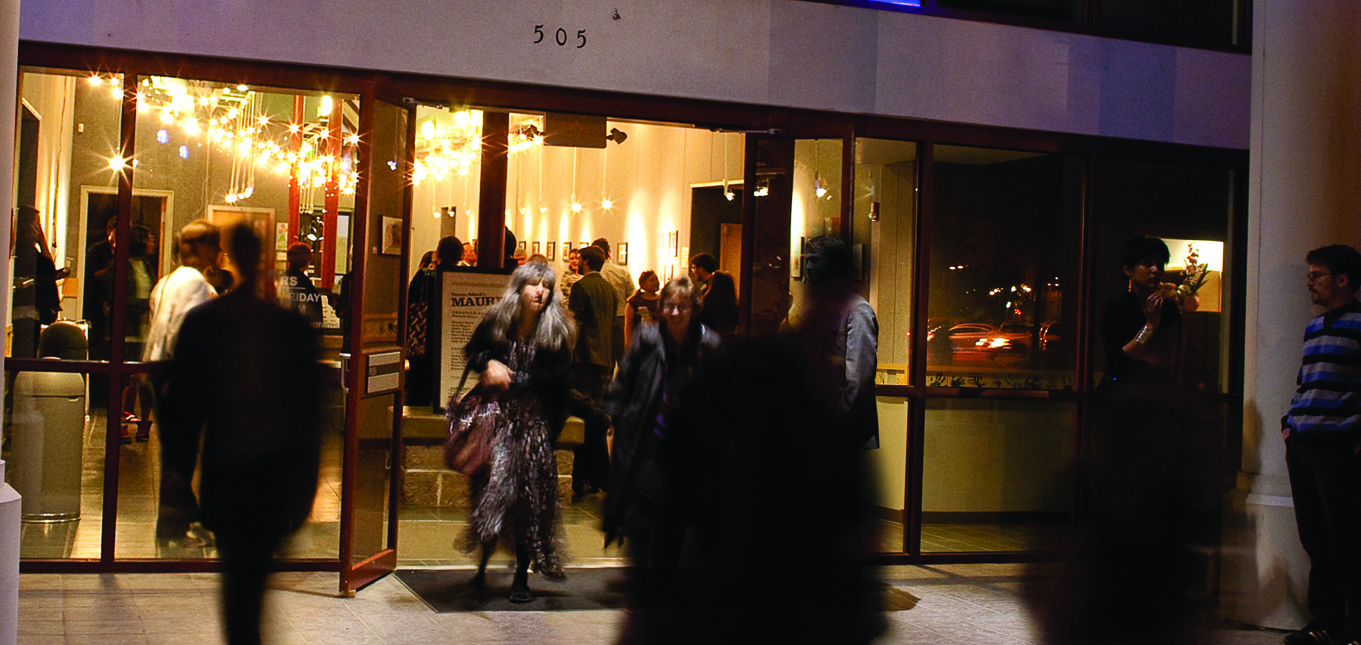 TheatreSquared (T2) Artistic Director Robert Ford and Executive Director Martin Miller today announced TheatreSquared's Season 11, a yearlong lineup of award-winning new comedies, adventure, and contemporary drama that marks the company's first six-play subscription season. Season packages are on sale today and offer a major new perk: T2 subscribers will now enjoy member pricing whenever they travel to 20 other national professional theatres from New York's Public Theatre, to Chicago's Steppenwolf, to San Diego's La Jolla Playhouse. Subscription packages are on sale now via Tickets Northwest Arkansas at (479) 571-2785 or online at theatre2.org/subscribe.
"Out of hundreds of scripts we've read and scores of productions we've seen in the past year, we've chosen six remarkable plays," said Ford. "Our lineup includes four critically acclaimed new plays, a world premiere stage adaptation, and a sparkling new take on a Feydeau farce—all produced locally and professionally in an intimate space."
"It's exciting to take our place among some of the nation's top theatre companies to offer member benefits to our subscribers whenever they travel," said Miller. "We've pioneered and designed the new National Stages program so that Northwest Arkansans will be insiders wherever they go." A full lineup of theatres that T2 has assembled to take part in the National Stages program can be found at nationalstages.org.
The 2016/17 Season launches in August with the 2014 Tony Award-winner for Best Play, All the Way by Robert Schenkkan. Lyndon Baines Johnson, an accidental president after Kennedy's assassination, is a towering Texan of Shakespearean ambition who will use every trick — from bullying to blackmail — to pass a sweeping Civil Rights Act and win his own election. Martin Luther King Jr., J. Edgar Hoover, George Wallace, Lady Bird, and more all join an ensemble of 17 in this acclaimed new drama about determination, back-room politics, and just what it takes to go all the way. Performances are August 24 – September 18, 2016. All the Way is sponsored in part by Greenwood Gearhart Inc.
In October, TheatreSquared will stage I and You, by Lauren Gunderson, a sharp, fresh, and funny new play about the existential crisis of being an almost-adult. Classmates but virtual strangers, Caroline and Anthony are thrust together by a school project — which, he sheepishly tells her, is due tomorrow. Homebound by illness, Caroline is less than welcoming of Anthony, whose pathetic poster on Walt Whitman may be beyond rescue. But, as the poetry project progresses, Caroline finds herself opening up in ways she never expected, and the two discover a deeper mystery has brought them together. I and You is the winner of the 2014 ACTA New Play Award. Performances are October 12 – November 6, 2016. I and You is sponsored in part by Stout Executive Search.
For the holiday season, TheatreSquared will produce a world premiere stage adaptation of Charles Dickens's Great Expectations. After a haunting Christmas Eve graveyard encounter, young orphan Pip's life will never be the same. Plucked from poverty and into the upper class by a mysterious benefactor, Pip strives to find meaning and love in his new strata — while untangling a web of fascinating, long-hidden secrets. Six actors portray more than 40 characters in this virtuosic on-stage adventure, serving up heart and hope with Dickensian shadow in a world premiere adaptation for all ages. Performances are November 30, 2016 – New Year's Day, 2017. Great Expectations is sponsored in part by The Walmart Museum.
In the new year, TheatreSquared will stage Lisa D'Amour's acclaimed new drama,Detroit. Winner of the Obie Award for Best New Play, a Pulitzer Prize finalist, and one of The New York Times's "Top 10 Plays of the Year," Detroit is a fiery dark comedy that captures our moment in history. Recently laid off, Ben starts an e-business from his suburban home while his wife, Mary, keeps up a punishing commute to work. But when mysterious new neighbors Sharon and Kenny arrive, the façade of their upwardly mobile lives begins to crack. Soon they find themselves increasingly pulled towards their wild new friends—to incendiary effect. Ecstatic and dangerously funny, Detroit rips up the floorboards to reveal the racing heart under a crumbling suburban dream. Performances are February 1 – 26, 2017.
In March, TheatreSquared will stage Intimate Apparel by Pulitzer Prize-winner Lynn Nottage. At the dawn of the last century, Esther is an African American seamstress making an uncommon living for herself sewing exquisite lingerie. Her skilled artistry allows her rare access into the private lives of others—but she yearns for something more in her own private life, even if it means risking everything. This "justly acclaimed, beautifully written" (Chicago Tribune) new American drama is the winner of five national awards for Best Play. Performances are March 22 – April 16, 2016.
In the final production of T2's Season 11, T2 will stage The Dingdong, a new translation of the Georges Feydeau classic, Le Dindon, as freely adapted by Mark Shanahan at the 2015 Arkansas New Play Festival. It's Paris, 1939; modesty is a thing of the past and the future is bright. Vatelin and Lucy are a picture-perfect pair, but their fidelity is put to the test when a series of sly suitors and femmes fatalesinvade their cozy little world. The Dingdong dives headfirst into the misadventures of one madcap night in two Parisian hotels, with plenty of mayhem, laughter, and unlikely revelations about the secret to a happy marriage. Performances are May 10 – June 4, 2017.
Subscribers may also add discounted passes to TheatreSquared's 2017 Arkansas New Play Festival, the state's flagship celebration of bold new plays, in June 2017. Next year, the festival will include a fully staged premiere, four staged readings of brand new work, and a host of exclusive behind-the-scenes events over two weekends from June 15-24, 2017. The theatre will also tour 70 Arkansas schools with the irreverent literary comedy, The History Show.
Subscription packages for TheatreSquared's 2016/17 Season are on sale now; single tickets will go on sale in summer 2016. Subscription options include six-play packages starting at $79, five-play packages starting at $70, and four-play packages starting at $60. Series options include Wednesday through Saturday evenings at7:30pm, as well as Saturday and Sunday matinees at 2pm. Limited tickets are also available to T2's Opening Night Series on the first Friday of each production, which includes a catered reception and a champagne toast with the cast. Add-on options available for T2 subscribers include discounted reserved parking at the Deck at the Dickson ($3.75/show) and Kids' Club passes, allowing children (4+) to enjoy theatre classes at Nadine Baum Studios while their parents enjoy the show ($15 per child per performance).
In addition to the new National Stages program offering T2 subscribers member pricing at 20 professional theatres nationwide, benefits for season ticket holders include savings of up to 20%, prime seating reserved before single tickets go on sale, free unlimited exchanges, and same-day discounts at T2 Partners. Partners include Arsaga's at the Depot, offering 20% off entrees; Bordinos, offering a $20 three-course meal with wine pairing; Fresco Restaurant, with a 25% discount; Greenhouse Grille, offering 25% off; and Cork and Keg, offering 20% off beverages. Subscribers also receive 20% off rooms at Dickson Street Inn and a special $89 rate at the Chancellor Hotel.
Subscriptions are on sale now at the Walton Arts Center Box Office and can be reserved by calling (479) 571-2785 or by visiting theatre2.org/subscribe.
TheatreSquared is Northwest Arkansas's professional regional theatre, offering an intimate live theatre experience for 35,000 patrons each year in its 175-seat space and in schools throughout the state. In 2011, TheatreSquared was recognized by the American Theatre Wing, founder of the Tony Awards, as one of the nation's ten best emerging theatres. TheatreSquared has experienced remarkable growth in recent seasons, expanding its audience tenfold in the past five years. For further information or press tickets, contact TheatreSquared at (479) 445-6333 or visittheatre2.org.