You'll make it now. – "Once" comes to TheatreSquared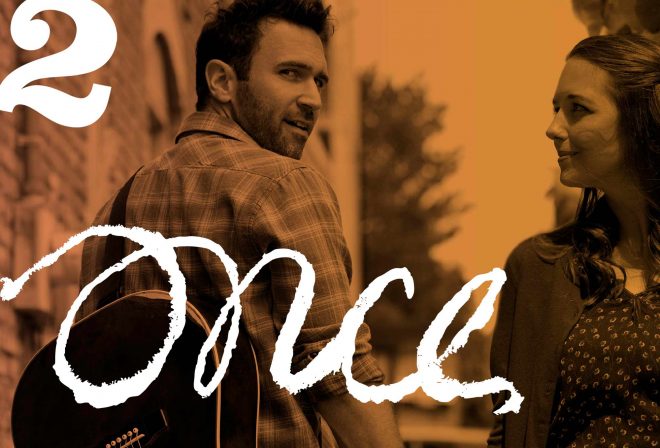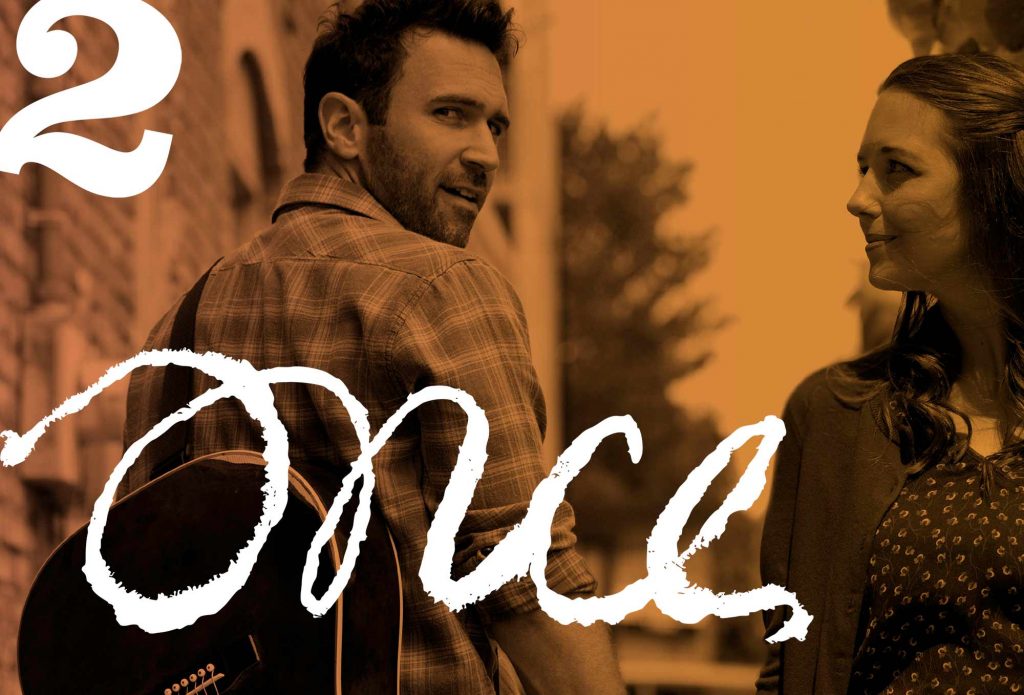 There's just something about music that awakens the soul and helps the mind forget all troubles for a brief moment in time. "Once," a musical set in Dublin and based on the award-winning film of the same name, does just that. "Once" follows vacuum-cleaner-repairman Guy and Czech-immigrant Girl as they scrape together money to record an album with their friends and family, only to discover a powerful collaboration that leads to a magical and emotional friendship.
Each person in the show — all 13 — fit so well together. Even before the show started in the black box at TheatreSquared last Friday night, those in attendance could feel the energy and chemistry between each cast member. As guests gathered drinks and face-sized cookies at the bar, the "Once" cast met in the lobby and played classic Irish numbers to warm up the audience and bring in the communal feel presented in the play.
The lighting and musical design was absolutely in sync and lovely, and the choreographed set changes really added another level of art into the show. The immersion of the audience into the story through placing the actors and musicians in parts of the house was a great choice for such an intimate space. After reading through the program and "who's who" section of the cast list, it was pleasing to see almost every cast member has been involved in the Broadway and world-tour versions of "Once" before adapting it for Fayetteville's own TheatreSquared.
If anyone was feeling absolutely any emotion and decided to suppress it for the time being, all that went out the door as the ensemble climbed into an acapella song near the end of the play. Bring tissues. You'll need them.
"Once" is a timeless musical — it's great for those in their mid-20s and others 85-years-young. It approaches the fears of life in such delicate ways that somehow manage to punch you in the gut at the same time. The spoken and lyrical words throughout the two-hour show bring life to your lap, and whether you were prepared to confront it, you will find your soul onstage with the rest of the cast.
You have a choice. We've still got time. "Once" runs through Sept. 23 at TheatreSquared. Tickets and information can be found at theatre2.org.