World Premiere of Ballet Arkansas' production of "Sleepy Hollow"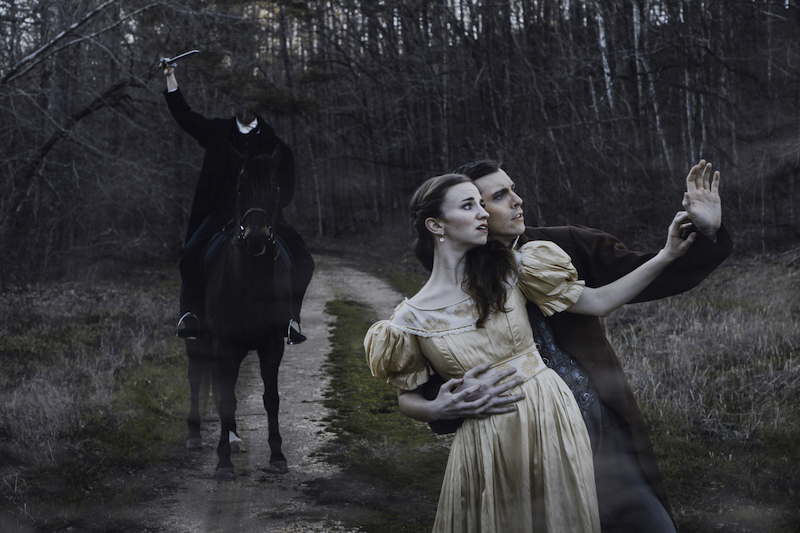 Get your spooks in this Halloween season with Ballet Arkansas' first production of their 2019-2020 Season, "Sleepy Hollow." The organization is working alongside a Little Rock-based creative communications company, Cranford Co. and the Historic Arkansas Museum to create multimedia content and recreate this classic. 
The show, premiering Oct. 18 at the University of Arkansas – Pulaski Technical College's Center for Humanities and Arts Theater in North Little Rock, will feature original choreography, 360 sound and video and photo projection by Cranford Co. filmed at the Arkansas Historic Museum. Ballet Arkansas' executive and Artistic Director, Michael Fothergill calls the unique musical selections and sets and costumes "a true blending of classic and modern, and eerie, through and through."
Fothergill has also created a deeper narrative for Washington Irving's "rather ambiguous storyline." 
"Sleepy Hollow" will run Oct. 18-20 with four public performances. Tickets range in price from $25-35 with a $10 student rush ticket 45 minutes before the performance. Halloween costumes are encouraged for the 7:30 p.m. performance  Oct.19. Tickets are on sale at uaptc.edu/ballet or by calling the box office at (501) 812-2710.
Ballet Arkansas will also offer discounted matinee performances for every production this season including a study guide, Q&A sessions with the company's artistic staff and dancers. Tickets for the matinee performance for "Sleepy Hollow" are $5 for students and $10 for adults. This performance will happen at 10:30 a.m. on Oct. 18. Reservations can be made at balletarkasas.org/student-matinees before Oct. 4.