Crystal Bridges opens new acquisitions and exhibits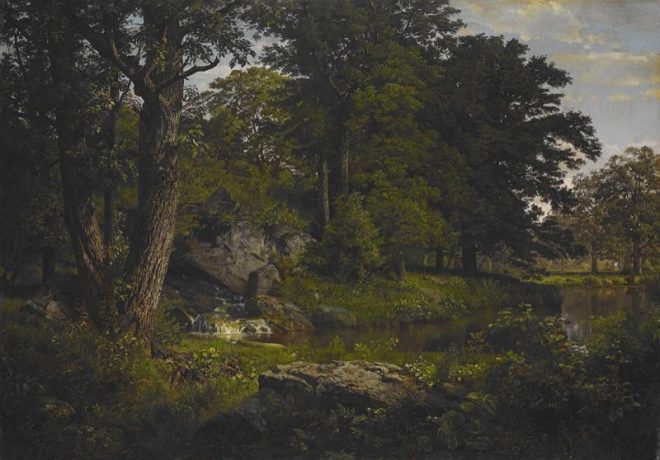 Several new acquisitions have made their way onto the walls and into the rooms of the Crystal Bridges Museum of American Art, located at 600 Museum Way in Bentonville.
New works available for public viewing include pieces by Kehinde Wiley, Jordan Casteel, Loie Hollowell and Henry Ossawa Tanner — along with 23 artworks from the Gordon W. Bailey collection, according to a press release.
From one of the world's most famous living artists, visual and performing artists, Yayoi Kusama, comes Infinity Mirror Rooms. A crowd favorite from Australia to Los Angeles, this exhibit showcases a permanent collection of artwork in a small room filled with mirrors and dotted paper lanterns that change color — this effect makes the dots appear to expand forever into the universe. Mirror Rooms is now available to the public as of Oct. 2.
In addition to new artworks, Crystal Bridges' newest focus exhibition, A Walk in the Woods, is now open to the public. This exhibit walk-through draws inspiration from the museum's summer show, Nature's Nation, and the way American art compels audiences to consider their relationship to the environment, this exhibition guides visitors through selections of collections — as if experiencing a walk in the woods. 
Future events at Crystal Bridges includes a celebration for the 10th anniversary of James Turrell's Skyspace: The Way of Color, where patrons can have the opportunity to look through telescopes and chat with astronomers, as well as a "Meet the Momentary" event — in which the community can more about the museum's new contemporary arts venue.
For more information about the new acquisitions at the Crystal Bridges Museum of American Art, visit www.crystalbridges.org.