A FEW WORDS FROM a foodie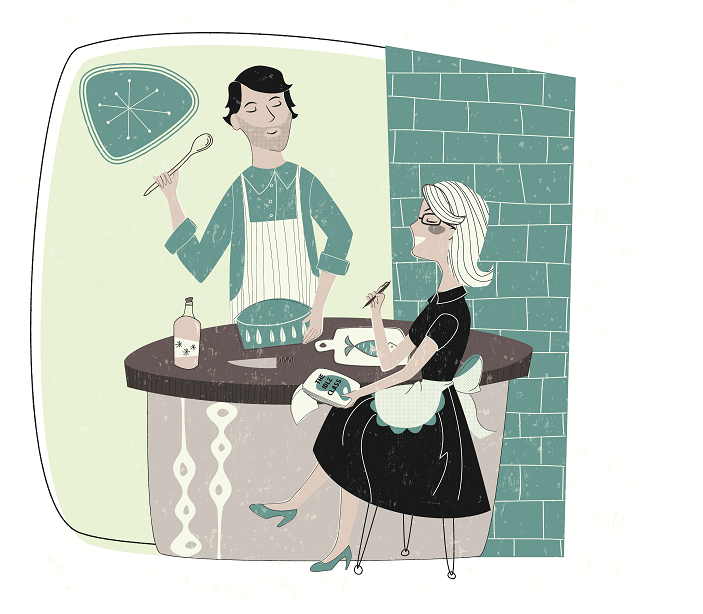 WORDS / JULIA M. TRUPP
ILLUSTRATION / SHELBY GRAFF
If you know anything about me, you will know I am a foodie who gets emotional when thinking about favorite meals. I may not be a chef and renowned food writer like our guest editor, but I know how to appreciate a good bite when I meet it. Most of my professional biography blurbs include my favorite meal of the day, brunch. When planning the 2019 issues of The Idle Class, one issue stuck out as a must-have to close out my first year, and that was—and is—the beautiful volume you're holding: The Food and Drink Issue. 
But we, as an art- and people-focused magazine, aren't just indulging in local cuisine. We are digging deeper, finding the human element in the pure craft that is culinary arts. Case Dighero, our magnificent guest editor and local metro-billy, helped craft a fabulous list of chefs and their guilty pleasures. The fun doesn't stop there: we recruited local creatives to hang out with us at Holidaze, the kitschy little pop-up holiday bar in downtown Fayetteville, where Case threw together some modern takes on mid-century food (Bloody Mary aspic shots, anyone?). And because we are all about making seasons bright, we have included these recipes and a local health-conscious cook's take on holiday treats on page 29.  
Food is comforting, romantic, uniting. No matter the dish, it carries us to conversation: chatting about our day, planning for the future, sharing our gratitude, laughing after an old family story. This is the perfect issue for you to peruse as you wait for your holiday meal to finish baking in the oven. Pour yourself a cordial, throw on some holiday tunes, and turn the page. I triple-dog-dare you (and promise it won't shoot your eye out). 
Your friendly neighborhood editor,
Julia