The Wendy Love Edge Show with Topher Kogen returns for third season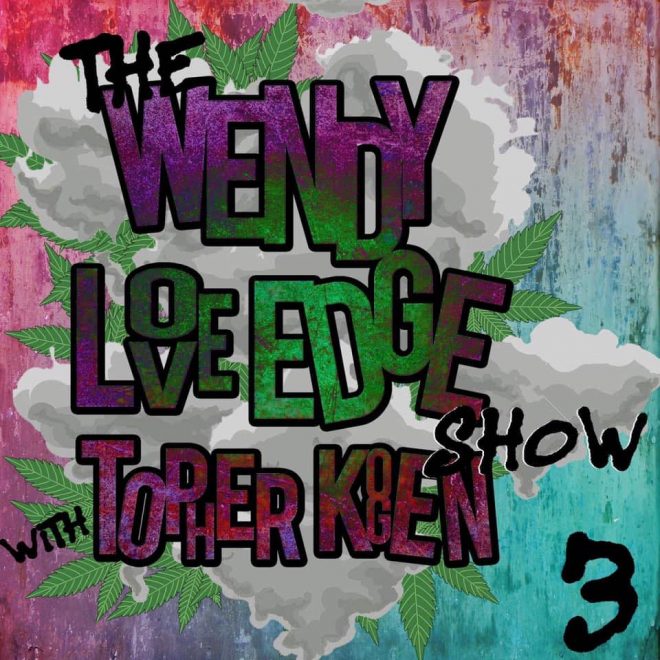 Black Apple Award 2019 Favorite Show nominees have the green light for a new season: Production for "The Wendy Love Edge Show with Topher Kogen" has begun at Fayetteville Public Television for the show's third season, which debuts Jan. 11. The TV and radio version will roll out over the next couple weeks on Fayetteville-based KPSQ.org 97.3 FM, Activate Radio in Boston, and on Rhode Island College Radio WXIN in Providence, Rhode Island, according to a press release. It will also be shown on Fayetteville Public TV on Uverse and Cox, as well as YouTube, The Weed Tube, and SDZ.today. Syndication to other stations, radio and TV will continue to be announced in 2020. 
The show features art and music from the Fayetteville area. It also features health and wellness providers in the health segment from Arkansas and various places in the country. "The Green Zone"  educates listeners about plant medicine, including psychedelics and cannabis.
What's changing? This season, Christopher and Chelsie Miles from CannacookTV will host a cannabis cooking segment once a month. The show intro has also changed and parodies late 1960s and early 1970s show, "That Girl." Show co-host Topher Kogen will host a stand-up segment, and Trisha Guting of Out of Hand Collective has designed a new-and-improved set. Edge also sports new golden locks from hair and makeup designer Jacqueline of Hair Extensions by Miss J, leaving her gray hair behind for 2020. 
The show will still deliver all of the education and information about health, wellness and plant medicine in their own special positive and entertaining way. A portion of the show sponsorship proceeds will go to Bulldozer Health Inc. to help fulfill their educational mission.