Wayne Hancock brings his Juke Joint Swing to Maxine's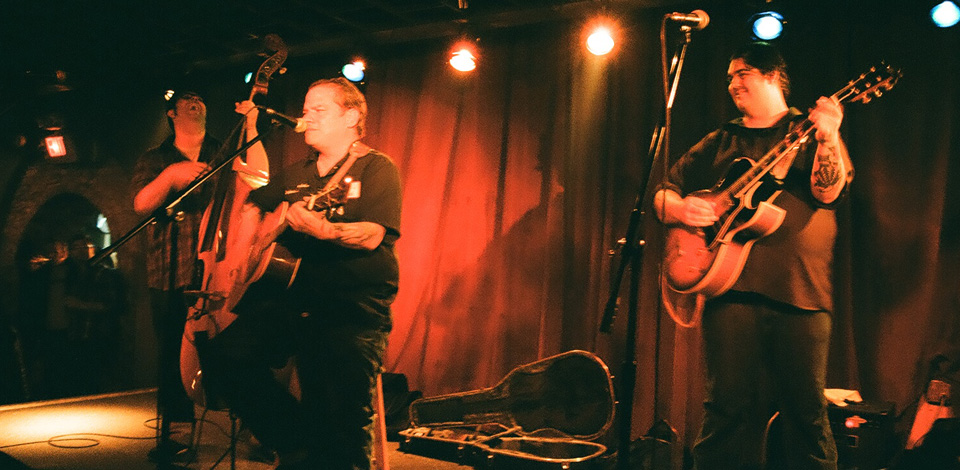 By Andrew McClain
Contributing Editor
The self-proclaimed "Viper of Melody," the "King of Juke Joint Swing," Wayne "The Train" Hancock played Maxine's in Hot Springs Saturday night as part of a national tour in support of his new album, Ride (Bloodshot Records, 2013).
The incomparable Bonnie Montgomery opened the show with an excellent set and seemed very flattered to have been asked to open for "The Train."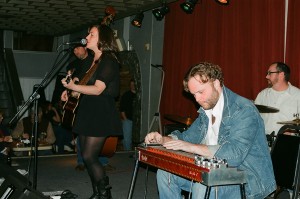 Hancock took the stage at Maxine's with his band, which consists of Zack Sapunor on upright bass and Zach Sweeney on lead guitar. Hancock's signature "Juke Joint Swing" sound relies on having a killer upright bass player, because that's where most of the percussive drive comes from.
Hancock was genial onstage, full of gruff jokes about his bad back and being sober since "before New Years Eve," and about not going to AA meetings because it makes him want to drink.
"I've got plenty of songs about drinking, though," he said. "So if you don't have a drinking problem, go on and have a drink. And if you do have a drinking problem, you're gonna drink no matter what I say, so go on and have a drink, too."
Hancock, an accomplished performer, still has an odd, punchy manner about playing guitar, while Sweeney played some of the most amazing lead guitar I've ever heard, and did it with an almost comical effortlessness. The tone of his hollow-body guitar was unbelievable, and probably the highlight of the show, for me.
Toward the end of the show, Hancock excused himself to go smoke a cigarette while the band played two instrumental numbers, both of which were absolutely stunning and got an excellent reaction from the crowd. After this, Hancock came back up and played a few more tunes.
Ride is available now from Bloodshot Records, and Bonnie Montgomery's three-song EP Cruel is available on Fast Weapons.