Walton Arts Center hosts 'Divinity from the Discarded' fashion exhibition, selects garments by local designers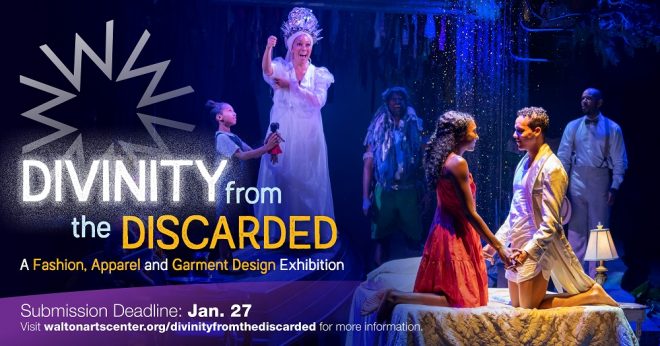 The "Divinity from the Discarded" fashion exhibition, featuring the work of six local designers, is now on display at the Walton Arts Center, and it's one visitors should not pass up.
The exhibition showcases sustainable fashion and celebrates the costumes of the gods in "Once on This Island," which incorporate found and upcycled objects to create a gradual character evolution. Show associate costume designer Christopher Vergara created this exclusive exhibit.
The exhibition is free and open during normal lobby hours: 10 a.m. until 2 p.m. Monday through Friday and 90 minutes prior to show times until Feb. 16 in Walker Atrium.
Here's what you'll see at the exhibition: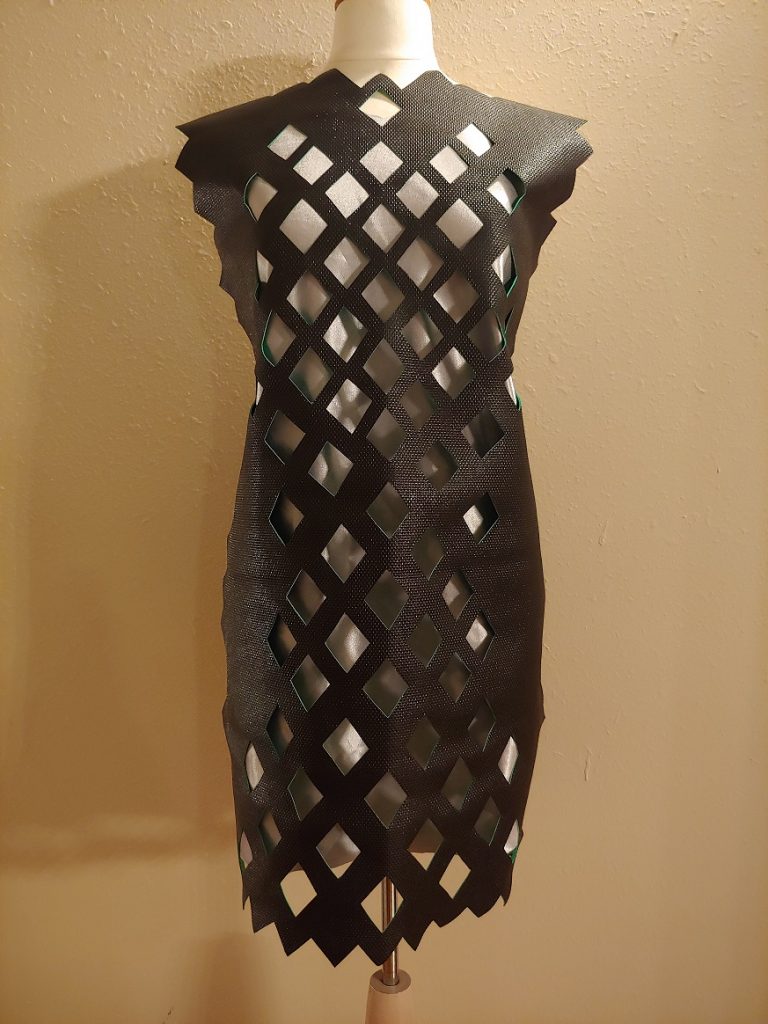 Brandy Lee
Trash Diamond Dream
Materials: Salvaged laminate padding
Curator's Notes: This dress exemplifies one of the tenets of upcycling, which is to make use of the natural qualities of the found material. Here the designer takes advantage of the material's sturdiness to not only create a diamond cut-out pattern but also to draft a flattering dress shape.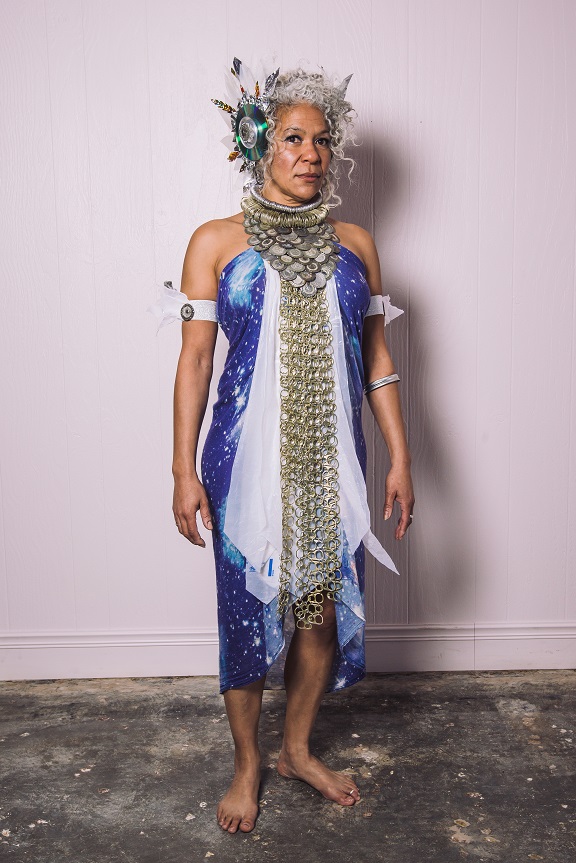 Trisha Guting
Sagut ni Silaw (Bringing Light)
Materials: Double hammered bottle caps, aluminum pull tabs from cans, CDs, plastic bags, packing foam and Mylar balloons
Curator's Notes: Being able to bring to mind another time or place with discarded items of the here and now is part of the fun of upcycling. While ingeniously using many modern materials, this piece evokes an ancient indigenous divinity.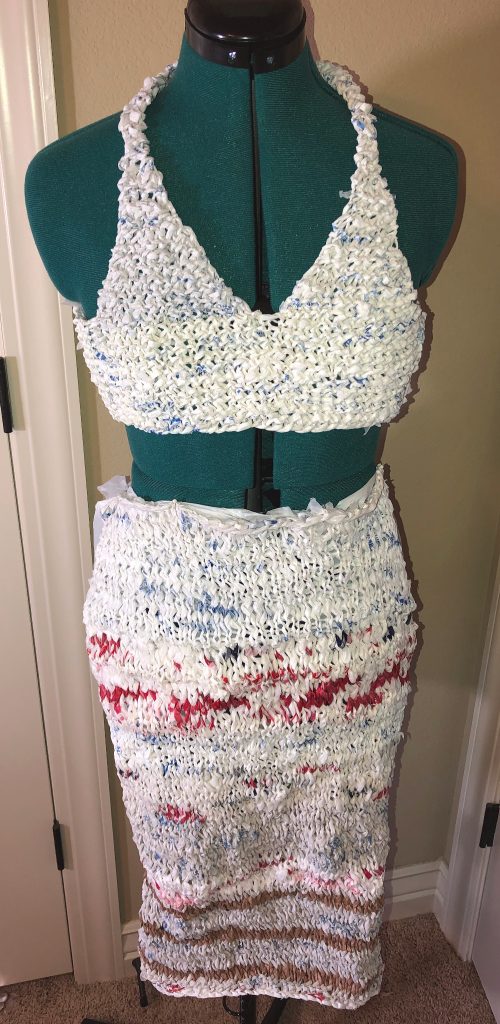 Sarah White
Summer Dress
Materials: Plastic bags
Curator's Notes: At its core, upcycling is about contrasts as we make useful that which has been considered useless. This summer dress is a beautiful example of celebrating the contrast. Here a light knit-like summer look is in contrast to the plastic bags from which it was made.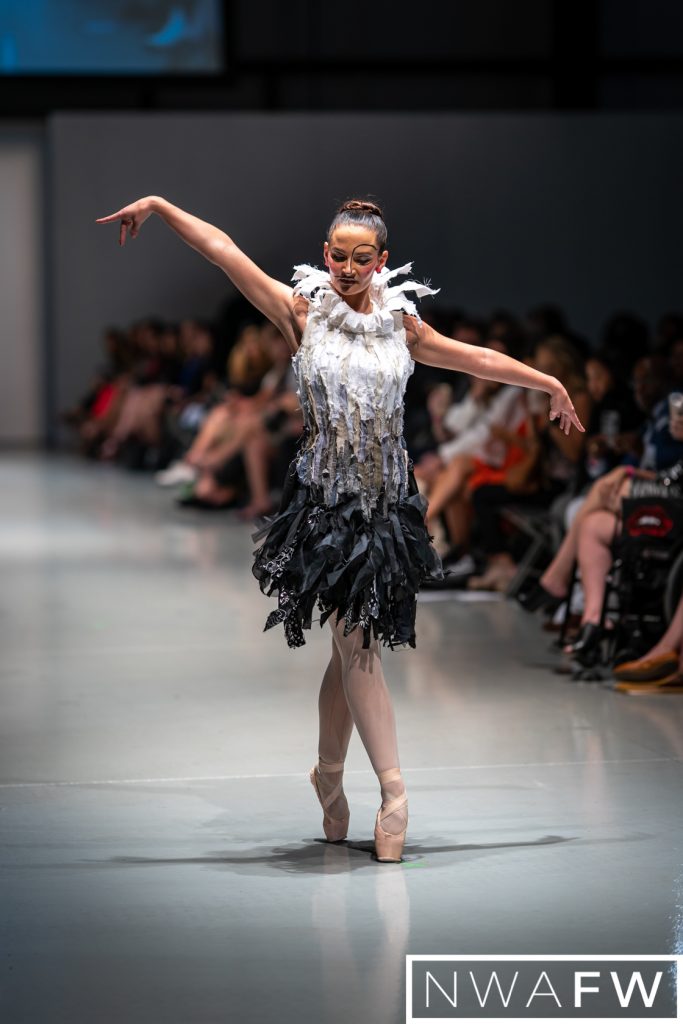 Rosie Rose
Swan Dress
Materials: Fabric scraps from linen clothing production and plastic soda pop rings
Curator's Notes: Upcycling can be truly transformative practice. In this piece the materials have been transformed into an ombré tutu dress that has a sense of motion not found in but created by the discarded materials.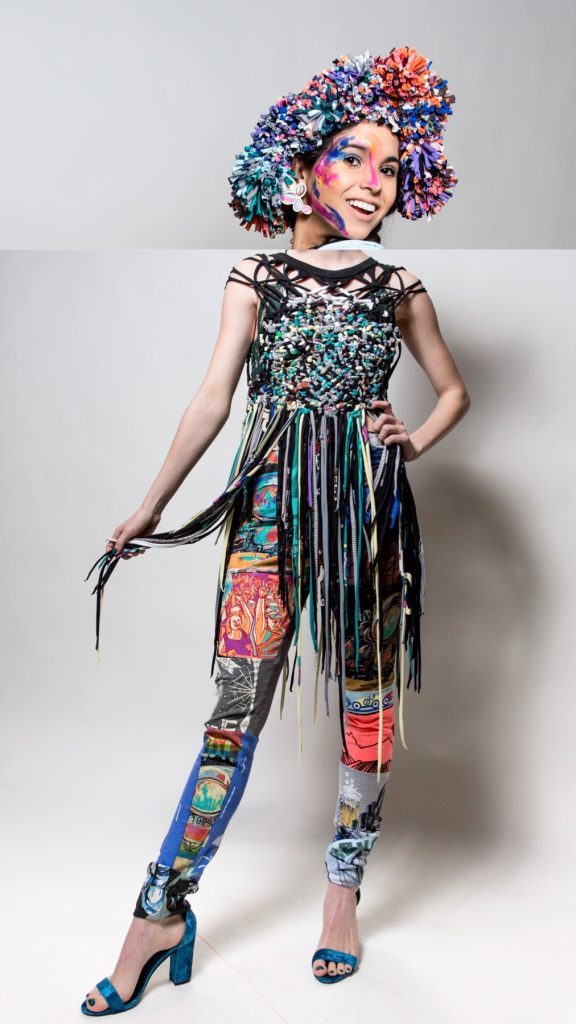 Alyssa Bird
The SPACE to Transform
Materials: Test print and misprinted t-shirts from a local screen printing company
Curator's Notes: One of the tangential benefits of upcycling is the opportunity to highlight local stories. This piece is not only inventive fashion but great storytelling.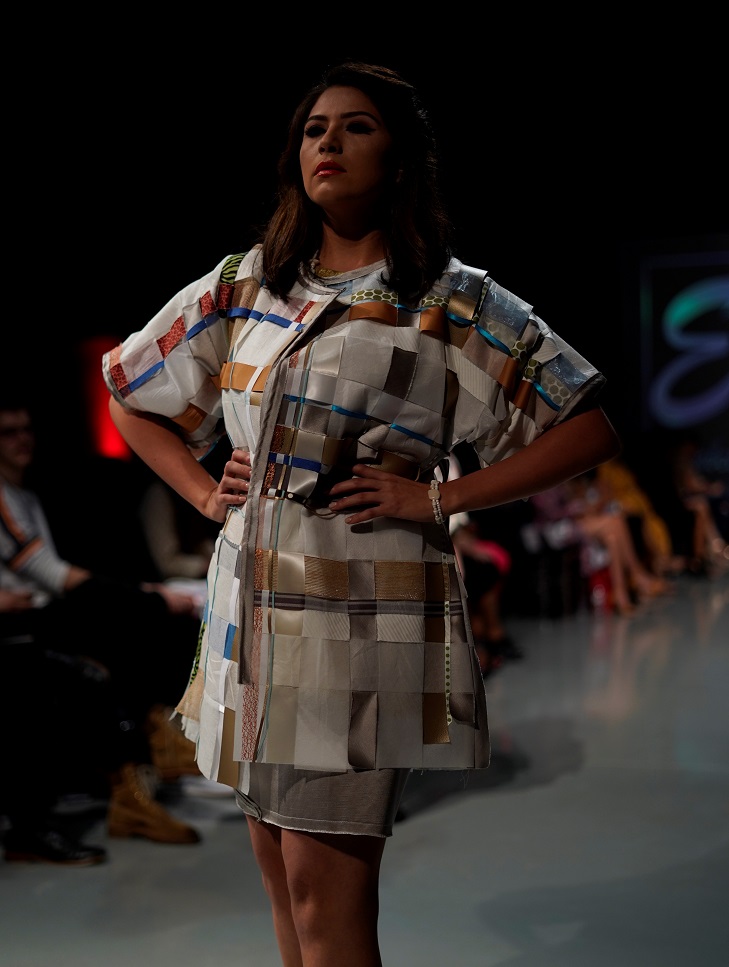 Elizabeth Koerner
Waste Not, Want Not.
Materials: Packing fabric, ribbon and trim
Curator's Notes: We talk about going from day to evening but here we have gone from discarded to high fashion. This piece of wearable arts shows how upcycling can be a legitimate technique in fashion design and creation.
About the Show: 
Tuesday, Feb. 11 and Wednesday, Feb. 12 at 7 p.m.
Thursday, Feb. 13 at 1:30 and 7 p.m.
Friday, Feb. 14 at 8 p.m.
Saturday, Feb. 15 at 2 and 8 p.m.
Sunday, Feb. 16 at 2 p.m.
Inspired by the Tony Award®-winning Broadway revival's immersive staging, this tour features a set with a limited number of on-stage seats available for each show. The stage seats welcome audiences to be part of the storytelling and magic of the show. On-stage seating is $25 plus applicable fees, and some restrictions apply. Theater seating for the show starts at $40 plus applicable fees and can be purchased in-person at the Walton Arts Center Box Office, by calling 479.443.5600 or by visiting waltonartscenter.org. Patrons also can get reserved parking for $7 when they purchase show tickets.