Visiting The Unexpected artist transforms vintage gas station into public art piece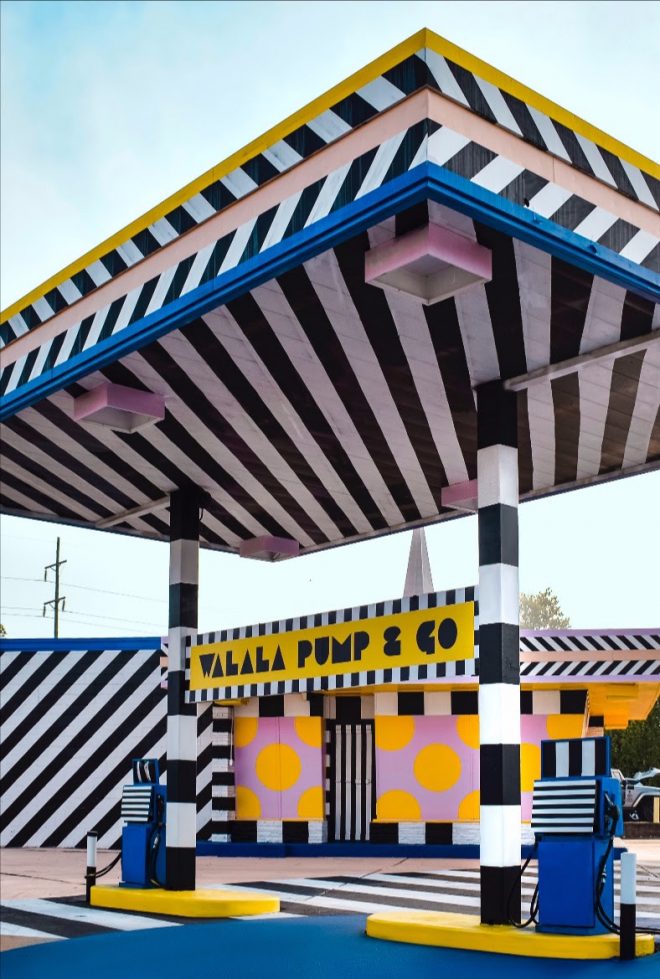 The Unexpected and JUSTKIDS invited London-based French artist Camile Walala to this year's The Unexpected, and her curation and creativity did not disappoint. Walala transformed and took over all dimensions of a vintage gas station in downtown Fort Smith and completed one of the many thrilling new public art pieces of this year's event.
The ​Walala Pump & Go gas station features the artist's eclectic trademark tribal pop style–vibrant geometric color patterns highlight existing elements with a dynamic brio. The 1950's architectonic support was transformed into an eye-catching social space in just one week, thanks to the amazing community effort and collaboration of local artist Buffalo and a group of skillful volunteers, according to a press release.
Check out this video from JUSTKIDS to see how it was done: