Sulac Exhibits at Thea Foundation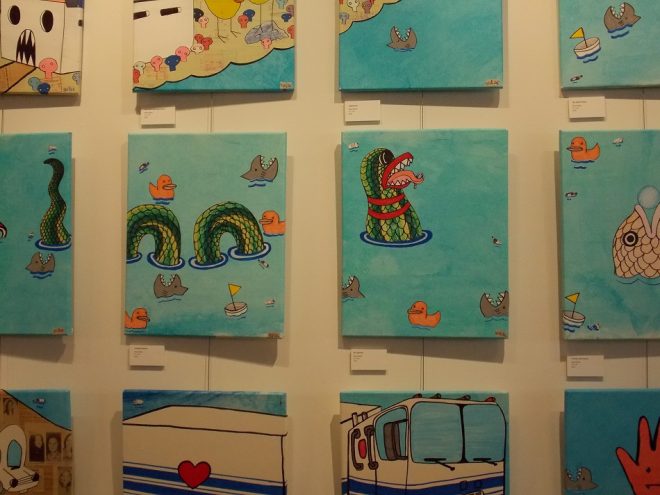 Sean Sapp, also known as Sulac, showed some of his works at the Thea Foundation in North Little Rock as part of the Art Department quarterly exhibition series. The opening reception was Aug. 2, and the show will be up until Aug. 30.
Sapp was born in Texas and moved to Little Rock in 1997, around the time he started showing his art. He said he draws inspiration from cartoons and children's books.
"Man, I just couldn't help myself," he said. "I've always felt compelled to create stuff."
Sapp had prints, buttons, stickers, and copies of his coloring book, "Looking for the Moon," for sale at the show. He has exhibited in several showcases, and he described how people typically react.
"They like to say, 'What were you thinking?'" he said. "I never know how to answer that."
The Thea Foundation promotes arts education, believing it has a lasting impact on youth. The foundation's programs include the Thea Scholarship Program, which has given over $2.25 million to Arkansas students; Thea's Art Closet, which grants projects in support of creative teaching in public schools; Thea's Art Reconstruction, which supports strings classes and professional development for teachers; and Thea's Art Department.
Sulac's work can be found on sulacartstuff.com.