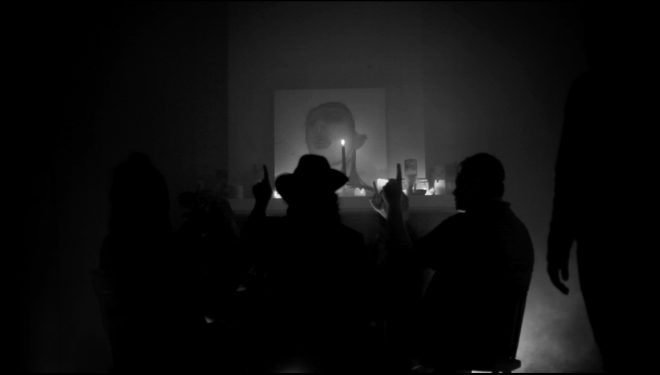 Little Rock residents will get a chance to be in a real-life mystery team this October. Phillip Rex Huddleston is creating an immersive, city-wide mystery game. Seance LR will leave clues in businesses around the city for players to investigate.
Huddleston first went on a haunted house ride when he was five, and he noticed how it blurred the lines between the ride and reality. He cited this experience as his inspiration to create a game that intertwines with real life.
"A virtual reality headset makes you very aware of its unreality. Even augmented reality games require that you have your phone out to see and catch a particular Pokémon or duel a Harry Potter wizard," he said. "With Seance LR, I'm hoping to create a mystery in which the distinction between playing the game and living one's life becomes dissolved."
He can't share many details of the game and keep its mystery. Even his collaborators and the businesses involved know as little about it as possible.
"I've been fortunate to have friends with such positive energy who will jump head first into this unknown project," Huddleston said. "I can't count how many times Nick Lewellen, a data scientist, Michael Shaeffer, artist and owner of Control, and Jordan Hickey, editor of Arkansas Life, have batted around ideas for the clues and narrative and themes with me."
Brooks Tipton, musician and owner of Electric Ghost, helped Huddleston with the soundscape. Sean Williams, who worked on the band Pallbearer's earlier albums, Kristin Hardin, Jay Calhoun, and Colton Faull are all helping with audio for a radio show segment of the game.
But the first collaboration was with his friend Mark Thiedeman, who filmed and edited the video featured on the homepage first page of the Seance LR website.
"It was very hot that night in the room as we kept the fog machine going for the shot with the doors closed and little to no air conditioning," Huddleston said. "Everyone was wearing masks and multiple layers of costuming while we did the shot over and over again; we were all very giddy seeing how it looked."
Game participants can go to SeanceLR.com to fill out a form and mail it to the address listed. The mystery begins Oct. 5. Entries will not be accepted after Oct. 31.