Sibling Rivalry Press: Ten years of noisemakers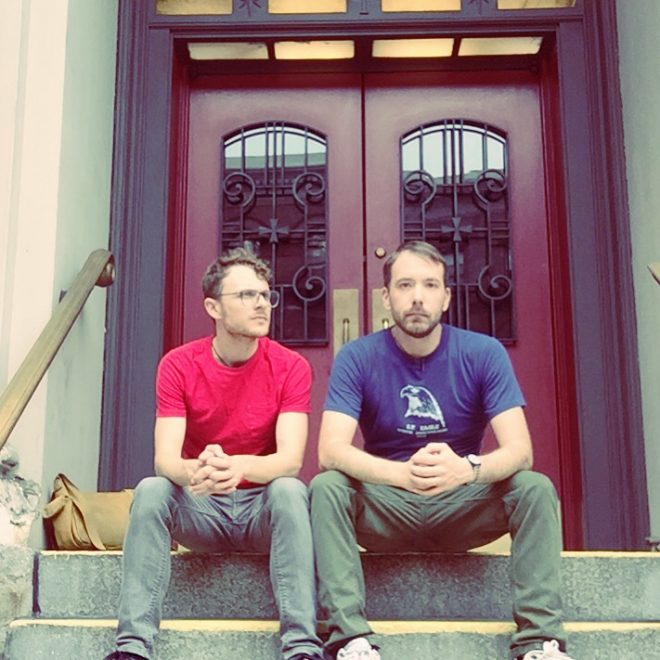 WORDS / CALEB PATTON
Bryan Borland and Seth Pennington, owners of the independent Sibling Rivalry Press, are here to "disturb and enrapture" as they give voice to the marginalized, the forgotten, the lost, and the discriminated against. As a quickly growing fish in the big pond of the literary community, their passion is to provide a space for those who have struggled to gain access to publishing at more conventional presses.
Founded in 2010, Sibling Rivalry is approaching its 10-year anniversary, which has Bryan and Seth reflecting on what has been the most rewarding part of making Sibling Rivalry. "It's always kids and it happens every time we go into schools, that someone ends up coming up to us and crying into our arms because there's still such a stigma against who they are and how they feel," Borland said. "They finally feel seen, and that they can been seen and succeed in being seen." Acting as lead providers of literature for those who feel invisible and lost, they recognize that there is a demand for the books they're publishing and the community they've been creating for years. Borland stated, "When we offer someone a chance at publication, it's because we've recognized that out in the world, someone is waiting for it. These books are here to build a bridge that crosses the divide of where that person is and where they are no longer marginalized or alone."
This spring, Sibling Rivalry will be releasing 11 new titles. One of those books will contain works by the late Karl Tierney, a man who battled against AIDS and depression. After being denied a spot on a promising new medical trial, he rode his bike to the Golden Gate Bridge and threw himself over the side. In his memory, Borland and Pennington seek to raise awareness for those struggling with the same battles and offer what comfort they can for those who have been lost. "We see you and we hear you," Borland said.